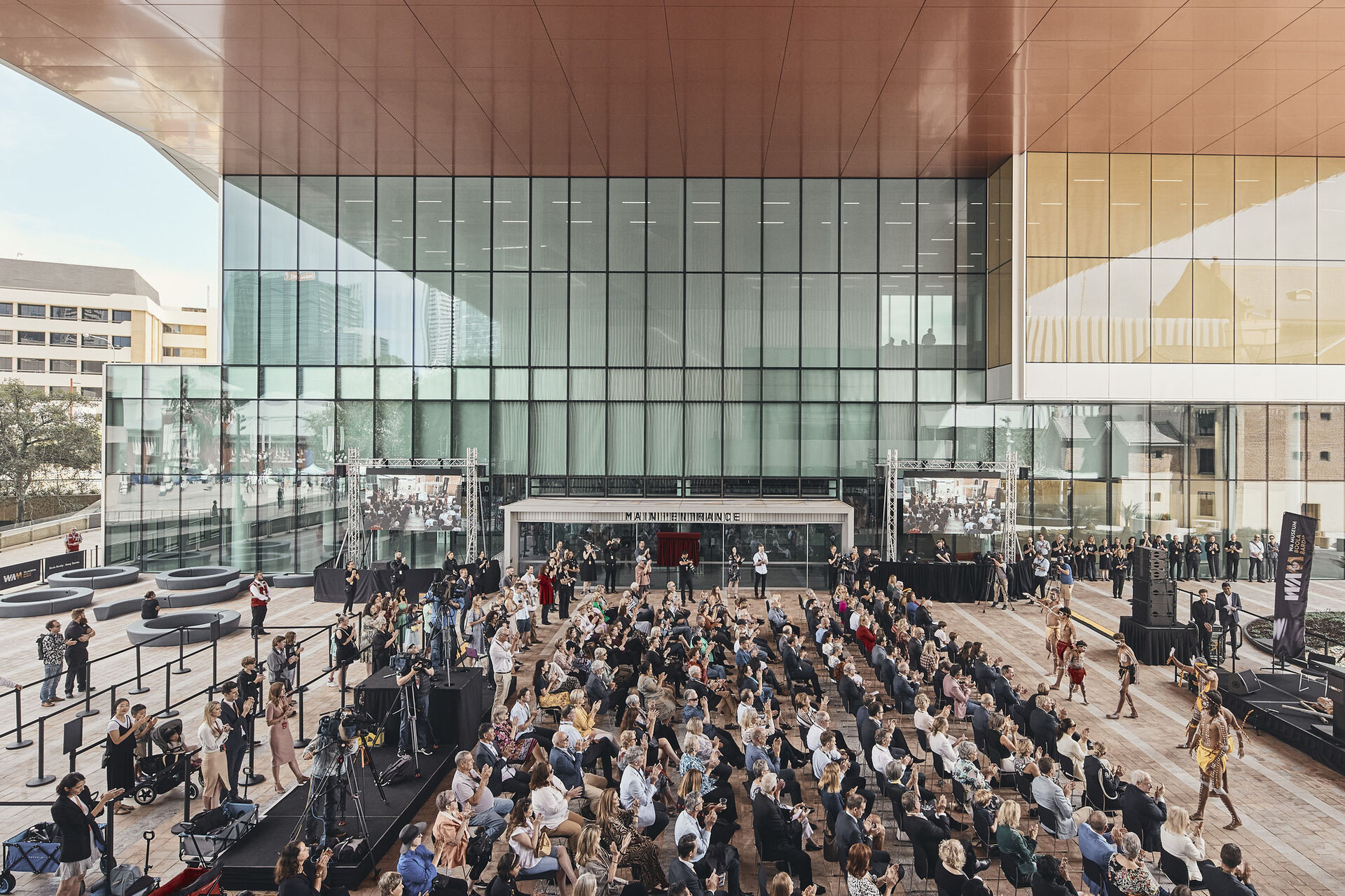 With its mix of heritage and contemporary architecture and vibrant communal spaces, the
WA

Museum Boola Bardip celebrates the unique culture, history and landscape of Western Australia and contributes to revitalising the creative heart of its capital, Perth.

The new museum is designed as a series of virtual ​'stories' that guide visitors through the major galleries to experience more of the state's collections. Two intersecting loops mean visitors can explore the museum through vertical and horizontal pathways.


Wandering between the restored heritage-listed buildings and the new contemporary development will feel seamless for visitors. The old and new come together at the centre of the museum to frame a spectacular outdoor ​'City Room' – a public meeting place, event space and program area for the whole community.

A 1,000 sqm special exhibition gallery will feature major exhibitions from around Australia and the world. Retail spaces and places to eat and drink are designed to encourage visitors to flow through the museum – especially after hours – contributing to the precinct's livelihood and growth.

Hassell + OMA brought together designers from around the globe in one unified Perth team to create a place that reflects the distinct Western Australian landscape.
Client
Multiplex / State Government of Western Australia
Location
Perth, Australia
Status
Completed
Year
2020
Scale
19,000sqm
Collaborators
OMA
Design team
Mark Loughnan, Peter Dean, Brenden Kelly, Anthony Brookfield, David Gulland, Belinda Gilby, Benjamin Rees, Reuben Bourke, Hannah Galloway, David Hunt, Katherine Arrigan, Callum Chute, Philip Davies, Ricky Frazer, Sarah Gaikhorst, Wayne Greensill, Aysen Jenkins, Kaine Jenkins, Mark McKenna, Patrick O'Neil, Irene Payne, April Pine, Douglas William Pott, Thomas Proctor, Simon Rich, Michael Ruehr, Patrick Sims, Samuel Travers, Jill Turpin, Annika White, Lucy Elizabeth Wilson
Photography
Peter Bennetts
Share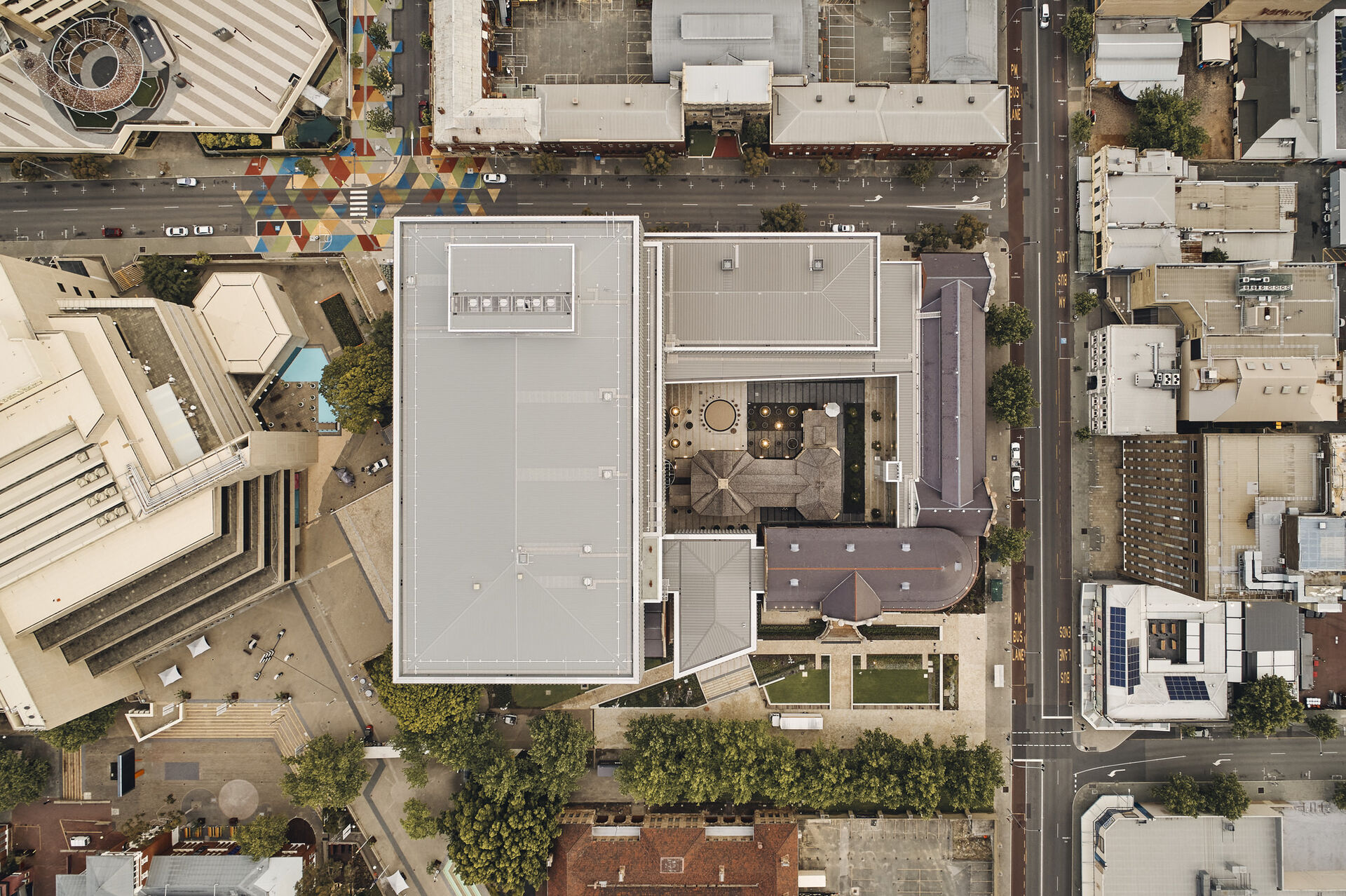 "

I think this is one of the great cultural developments that we will see in this nation for many years, and a great opportunity for Perth."
"

This is a bold and dynamic architectural statement that will draw locals and visitors to the cultural heart of Western Australia."