Ten key moves that drive #NaturePositive cities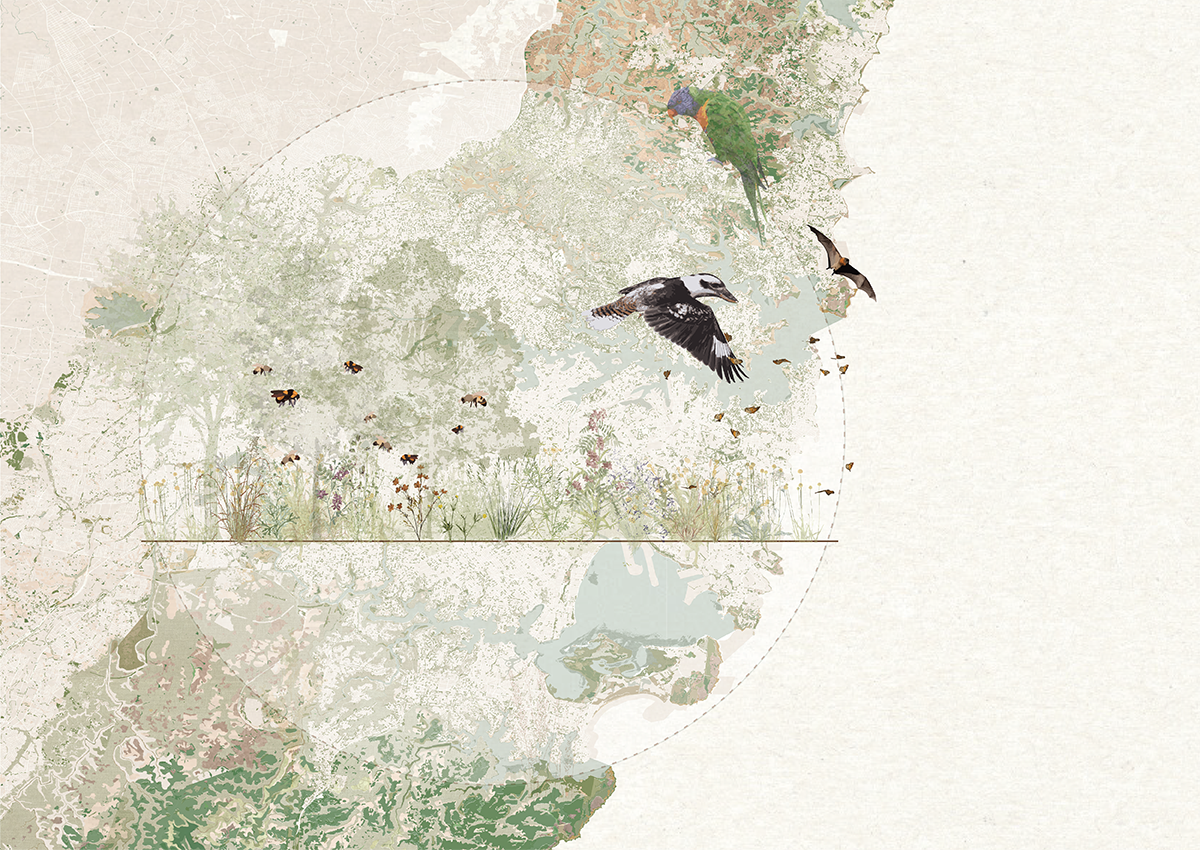 Our award-winning report for the Committee for Sydney titled Nature Positive Sydney sets out a path to enable community, business and government to grow our living infrastructure equitably.
It has been proven that urban parks support mental health, while greening our cities with trees, green roofs, green walls and street planting can promote urban cooling effects and carbon capture, as well as stormwater mitigation and healthy waterways.
A newly published report titled Nature Positive Sydney highlights the importance of putting nature first and the benefits of investing in initiatives such as blue and green infrastructure (waterways and green space) which is often overlooked and undervalued.
Developed in collaboration with Hassell Principal Jon Hazelwood, engineering, management and development consultants Mott MacDonald, network and accelerator fund Built By Nature, and Government Architect NSW, this report outlines 10 actionable ways to increase nature in urban areas.
"Cities can and should be buzzing with people and pollinators," says Hassell's Jon Hazelwood. ​"The health and wellbeing benefits of proximity to nature are well documented, as are the pressures on our urban environments from urban heat and biodiversity loss.
"

The new Nature Positive Sydney report from the Committee of Sydney encourages people to better value the living green infrastructure of our cities, from backyards, balconies, nature strips and rooftops to streets and parks."

— Jon Hazelwood, Principal

At the 2023 Australian Institute of Landscape Architects' NSW Chapter Awards, Hassell's collaborative Nature Positive Sydney Report for the Committee for Sydney was distinguished with the Research, Policy and Communications Award for Excellence.

"Illustrated with sumptuous intricacy, and written in eruditely accessible language, it is a compelling communication that is accessible at numerous levels: on citizen level, at an industry level, on a disciplinary level, and at policy level."
"

The project is an excellent example of the role landscape architects can take in framing debate around the serious environmental problems that cities face."

The 10 key moves for growing Sydney's living infrastructure are:
Backyards and balconies: Encourage more trees, pollinator-friendly flowers and plants at home in our backyards and on our balconies.
Streets: Residential street verges have capacity for more trees, and can be planted with native species, or left to flower, turning verges into wildlife corridors.
Laneways and leftover spaces: Lanes in quiet alleyways – suburban or inner-city – can be established as active ecologies by removing paving and increasing greening.
Parklands and pocket parks: Retaining existing large trees in urban areas should be the highest priority for biodiversity conservation, with an increased focus on retaining existing vegetation and habitat.
Rooftops: Residential and commercial rooftops can be turned into green spaces.
Facades: We can transform bare building facades – across residential and commercial buildings – into vibrant green vertical ecosystems.
Schools and hospitals: Hospitals are already identifying the benefits of biophilic design for patient recovery — ensuring patients have visual connection with nature. Schools are another focus for engaging in nature as an asset at the centre of a local community.
Infrastructure, corridors, railways and roads: Sydney already has a plan for a blue-green grid, connecting existing green spaces and waterways with bike lanes, rail corridors, canals, roads and highways.
Rivers and waterways: By returning stream beds to natural conditions, and creating adjacent paths and habitats, we can activate Sydney's blue grid.
Greenfield development areas: These sites create an opportunity to conserve as much existing nature as possible, and improve the local environment and connections beyond.
"The idea of a nature-filled city is something we can, of course, all get behind," says Jon. ​"Design competition renders are filled with nature and plants dripping from buildings and filling streets but unfortunately the reality is so often compromised and driven by hard surfaces, low maintenance and six over-used plant species. This new report provides tangible steps to a nature-filled, blooming Sydney."
Nature Positive Sydney has been honoured with an Award of Excellence in Research Policy and Communications at the 2023 Australian Institute of Landscape Architects Awards.
You can read the full report here: Committee for Sydney: Nature Positive Sydney
Image: Nour Al-Wahah