First Light Pavilion Visitor's Centre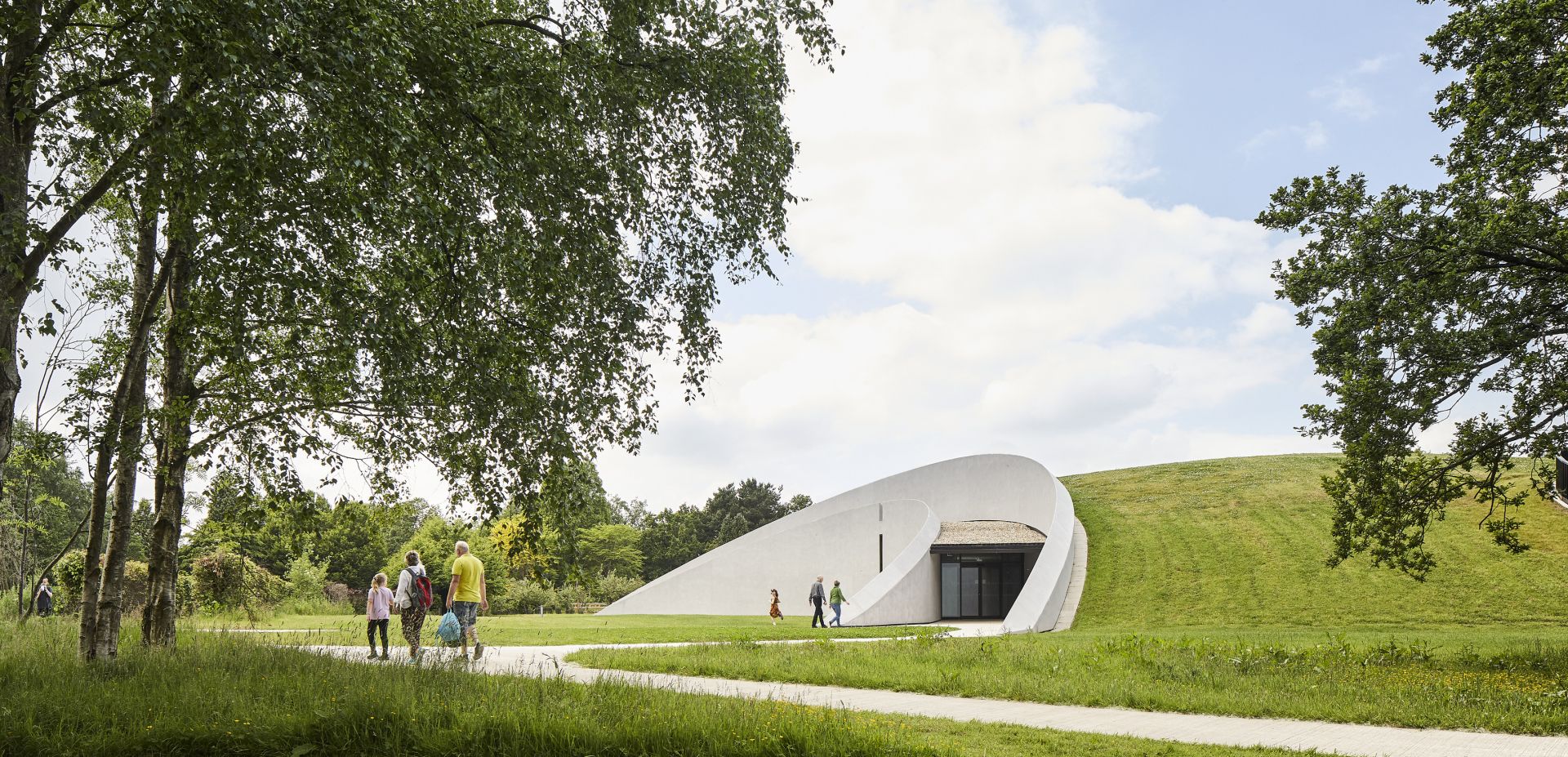 Jodrell Bank in the north of England has over 50 years of intergalactic stories to reveal.
As the world's oldest existing radio astronomy observatory and site of some of the most ground breaking intergalactic discoveries since the dawn of the Space Age, the new First Light Pavilion cultural centre at Jodrell Bank brings these stories to life for everyone from the most dedicated intergalactic enthusiasts to the more casual stargazers.
We have designed the pavilion as a grassy mound rising from the landscape – an engineering feat in its own right and a perfect platform for the amateur astronomer.

Inside the hill, visitors can immerse themselves in Jodrell Bank's past discoveries and learn more about the Lovell Telescope, one of the world's largest and most powerful telescopes. We worked closely with exhibition designers Casson Mann on the circular exhibition space and auditorium to celebrate the feats of the amazing scientists and engineers who have changed how we see the universe.
In July 2019 the Observatory was formally recognised by UNESCO's international community as a site of Outstanding Universal Value.
Client
University of Manchester
Location
Macclesfield, UK
Status
Completed
Year
2022
Collaborators
Casson Mann
Design team
Julian Gitsham, Gary Collins, Adam Atraktzi, Oliver Kampshoff, Sarah Willats, Clive Lewis, Kaja Swiezewska, Trang Dao, David Brown
Photography
Hufton and Crow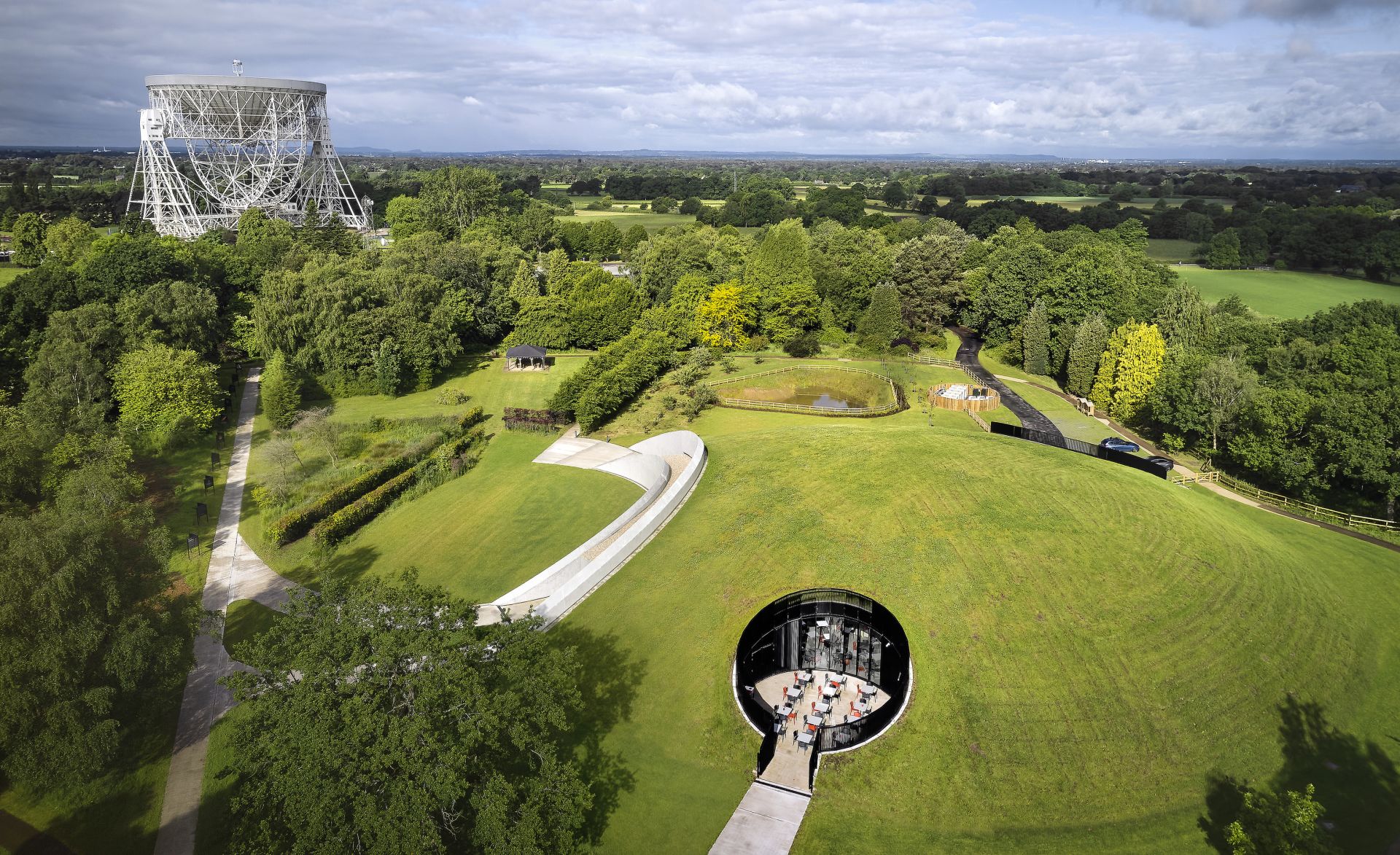 "

The result is something really special and unique – there is nothing like it anywhere in the world – and it will stand at Jodrell Bank for generations to come, offering people of all ages a chance to be inspired by our place in the Universe."

Professor Teresa Anderson, Director of Jodrell Bank Discovery Centre at the University of Manchester
- 64th annual Civic Trust Awards
- 2021 North West Regional Construction Awards (Innovation Award)