Maningrida Arts and Culture Precinct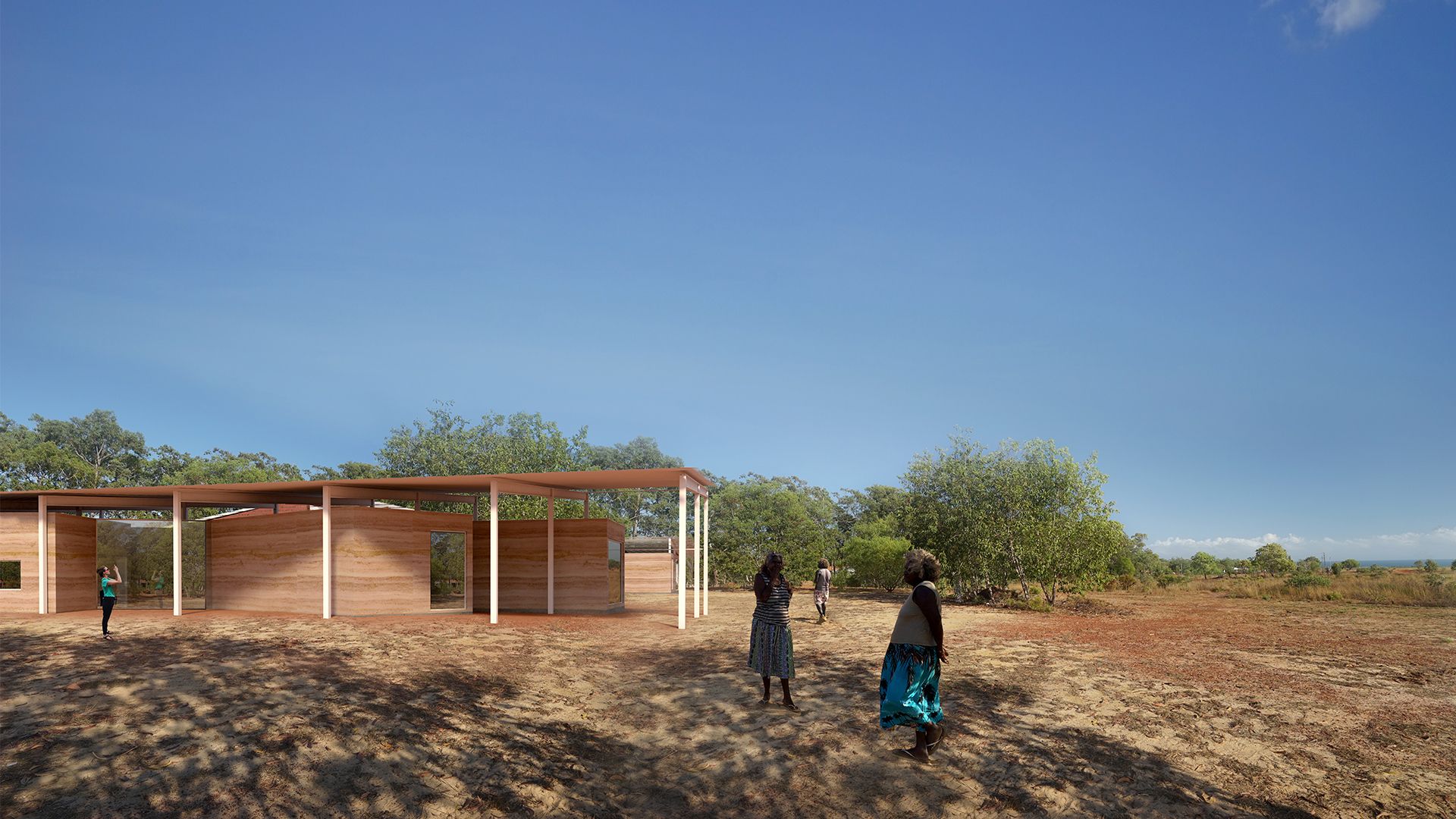 Working with Architects Without Frontiers, the Bawinanga Aboriginal Corporation and Maningrida Arts and Culture, we collaborated on a vital cultural hub for this remote community in Australia's Northern Territory.
The proposed project connects the separate Djómi Museum and Bábbarra Women's Centre in a precinct focusing on the history, traditions and art of the community and region.
Maningrida – called Manayingkarírra by the Kunibidji people, the traditional owners of the land – is one of the most multi-lingual communities per capita in the world. Less than 3000 people live there but it serves more than 30 regional outstations and homelands.
Our design process revolved around conversations with these local people, whose voices illuminate the powerful connection between place and cultural and artistic expression in Maningrida.
Well-known artists and community leaders worked with us to design the two linked buildings, each with a distinct personality, shape and orientation to reflect its function and meet the needs of locals, operators and visitors – including a potential international audience.
Client
Architects Without Frontiers, Bawinanga Aboriginal Corporation
Location
Kunibídji Country
Maningrida, Australia
Status
Unbuilt
Year
2019
Scale
900sqm (buildings only)
Collaborators
Tract, Hayball, Bonacci, LCI, Grocon, WT Partnership
Design team
Mark Loughnan, Madeline Joyce, Anthony Thevenon
Imagery
Anthony Thevenon
Share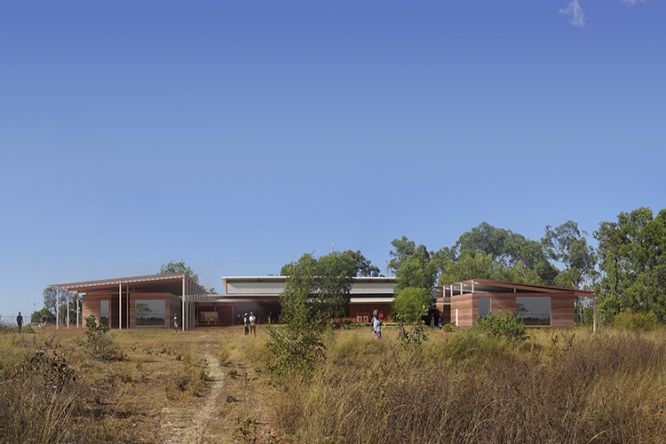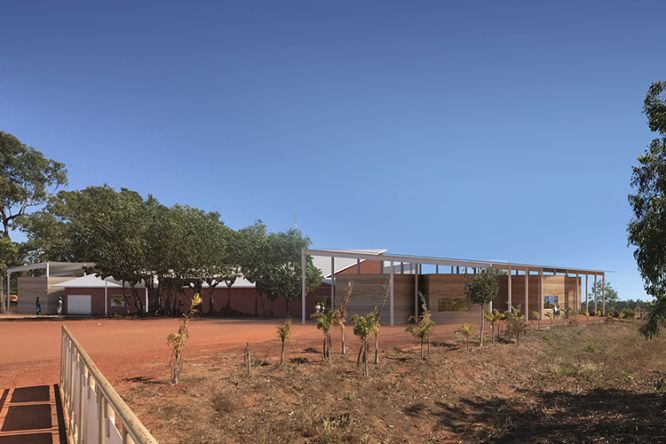 "

We should have buildings that are kamak rowk (really great) in keeping with our art, culture and designs…All the young people will learn about kunborrk (song, dance) and all the cultures from here. They will see their family history, all the bim (art), the wubbunj (canoes), photos and films."