Jodrell Bank Observatory gains
UNESCO

World Heritage Status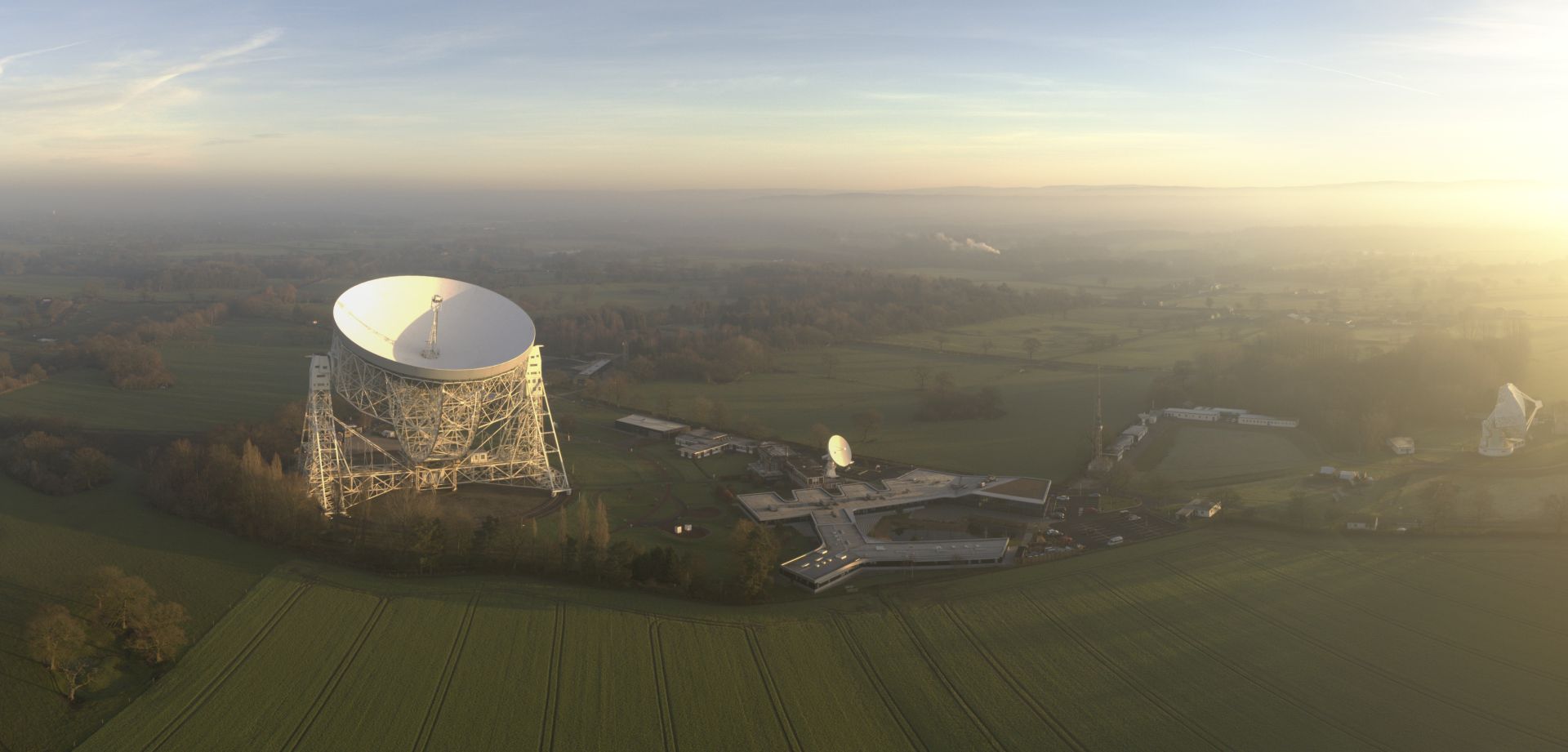 The University of Manchester's Jodrell Bank Observatory in Cheshire has been declared a

UNESCO

World Heritage Site, which includes the recently inaugurated Square Kilometre Array (

SKO

) Global Headquarters and work-in-progress First Light Pavilion project, both designed by Hassell.
Jodrell Bank Observatory, founded in 1945, is the earliest radio astronomy observatory in the world still in existence. The UNESCO World Heritage Status is awarded to sites that the UN World Heritage Committee deem to be important for the whole of humanity, and therefore should be protected by international treaties. Jodrell Bank's newly appointed status is even more fitting as the world celebrates the 50th anniversary of the first moon landing this week.

The recently inaugurated SKA (Square Kilometre Array) Global Headquarters was designed to become a nexus of radio astronomy and a global hub for astrophysics in the 21st century. Operated by an international partnership of countries, it is already home to staff from 16 countries who are currently focused on delivering the final design of the two SKA telescopes.

The First Light Pavilion project, designed by Hassell with exhibition design by Casson Mann, will be delivered over the next two years. Included within the design is a new exhibition and engagement space, an auditorium devoted to displaying immersive digital presentations, an education hub, a new café, as well as preserving and protecting the physical elements of Jodrell Bank's heritage for future generations.

Hassell Principal Julian Gitsham says that the opportunity to work on two projects on a UNESCO Heritage Status site is very rare.

​"As a design team, it's a great feeling knowing that these sites will be visited and protected by many generations to come, and enjoyed by not only the science community but by star-gazers globally. To infinity and beyond." Julian said.