First Light Pavilion wins at 2023 Civic Trust Awards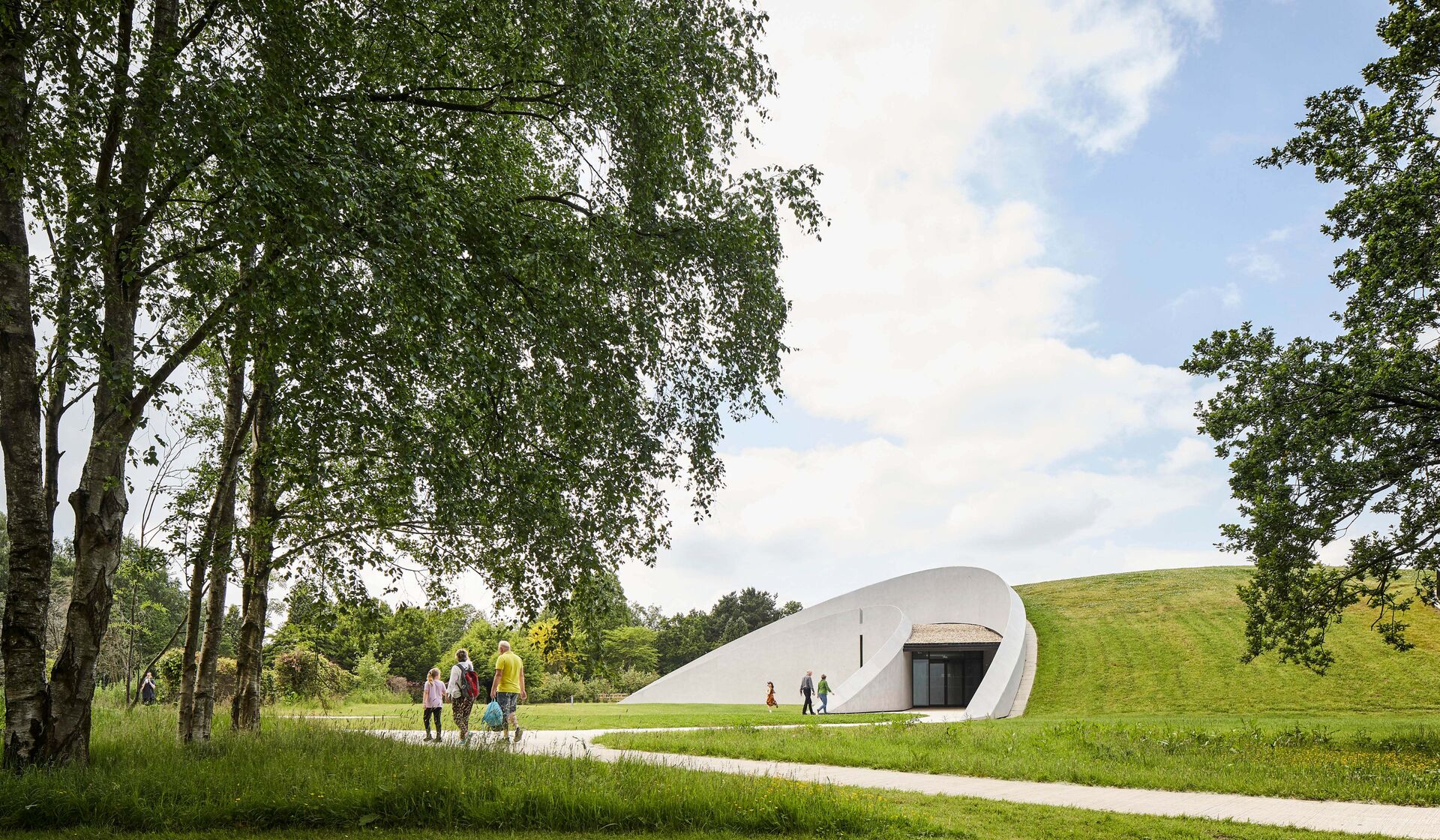 Our design for the First Light Pavilion, an immersive new visitor centre at the world-famous Jodrell Bank Observatory in the UK, took top honours at the 64th annual Civic Trust Awards held in London.
Taking the form of a grass-covered dome integrated seamlessly into the landscape, the First Light Pavilion invites visitors to discover the world-famous Jodrell Bank Observatory — a UNESCO World Heritage site and home to some of the planet's most ground-breaking astronomical discoveries.

An engineering feat contained within a super thin, super high-performing concrete shell structure, the Pavilion's circular shape references the form and exact size of the 76.2m diameter dish of the nearby Lovell Telescope — one of the world's largest and most powerful radio telescopes.

"

A wonderful project ambitiously created and beautifully delivered. It manages to complement the mighty and instantly recognisable landmark of the Lovell Telescope and offer a scientific experience accessible to all."


— 2023 Civic Trust Awards Judges

Bringing radio astronomy principles to life for the thousands of people who visit the site every year, the First Light Pavilion is at the centre of the overall regeneration of Jodrell Bank and Jodrell Bank Observatory. Its design celebrates both the site's heritage and the very beginnings of radio astronomy.


Hassell worked closely with exhibition designers Casson Mann on designing the highly immersive circular exhibition space, which re-uses sections of the original 1957 observation dish from the Lovell Telescope.

In addition to taking inspiration from the site itself, the design was influenced by a range of sculptures, structures and natural landforms from around the world, ranging from ancient monuments such as Newgrange in Ireland to the renowned circular Fuji Kindergarten in Tokyo.
"

First Light marks a new era for Jodrell Bank. We're honoured to receive one of the most highly regarded UK awards for its design — recognising architecture, placemaking and public impact."

— Julian Gitsham, Principal