First Light Pavilion brings space exploration to life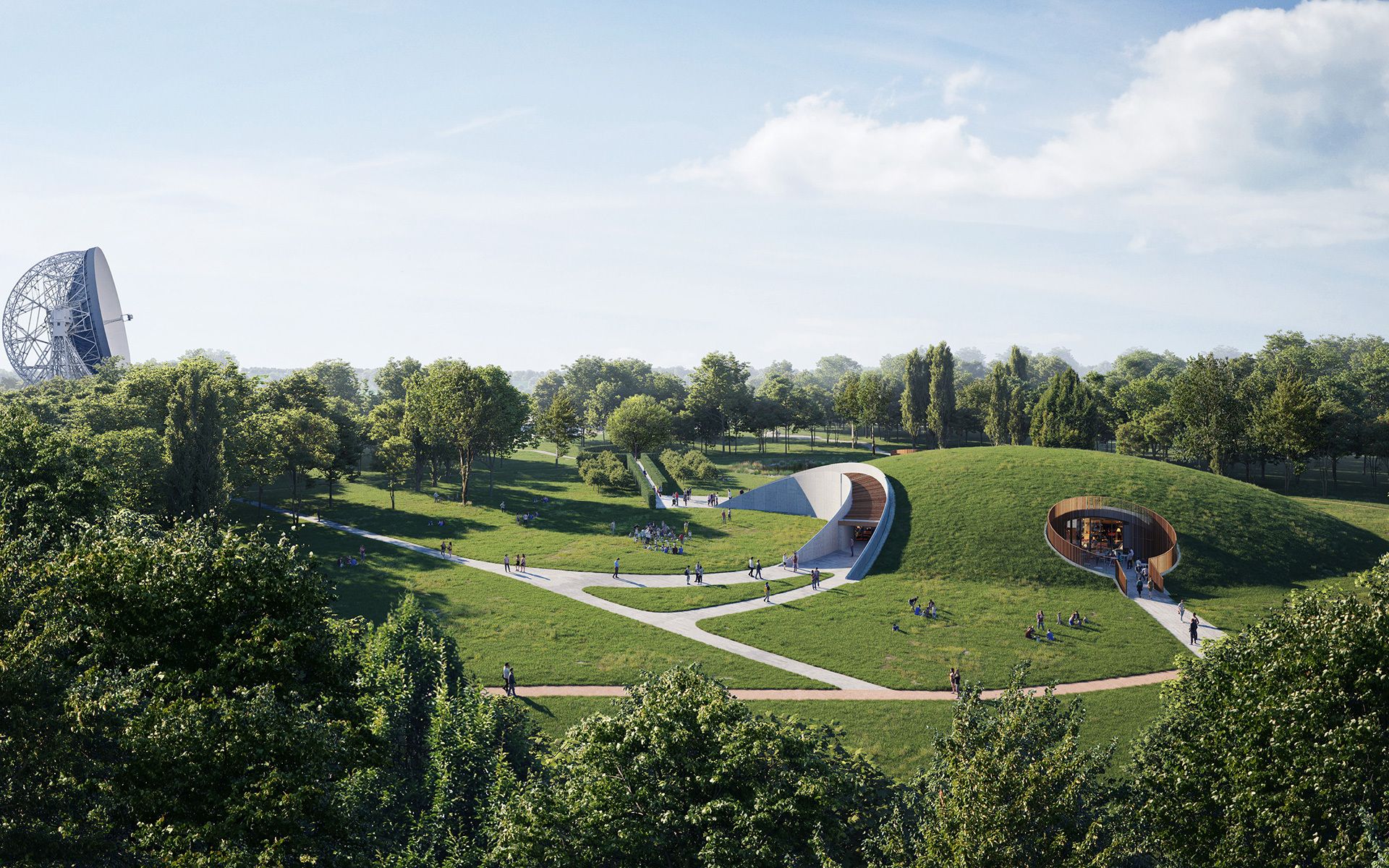 Work has begun on site at First Light Pavilion, designed by Hassell. The project, for the University of Manchester, is set to be complete in 2021.
First Light Pavilion will transform the visitor experience at the world famous Jodrell Bank Observatory, bringing radio astronomy principles and the stories of Jodrell Bank's pioneering scientists to life for the thousands of people who visit the site every year.
Home to one of the world's largest and most powerful radio telescopes, the Lovell Telescope, Jodrell Bank is known for using radio waves to explore deepest space. The telescope enables Jodrell Bank to make ground-breaking discoveries like quasars, pulsars, and gravitational lenses, and the site was awarded UNESCO World Heritage Site status last year. It has also been inscribed on the World Heritage List.

"

The Observatory team has been totally committed to developing the site in a way that is sensitive to its heritage, yet transformational in its future impact. To have been part of this team is an exceptional opportunity for Hassell,"
The Pavilion has been designed to celebrate both the site's heritage and the very beginnings of radio astronomy, taking the form of a grass-covered dome, integrated into the surrounding landscape. Its circular shape responds to the arboretum and references both the shape and exact size of the 76.2m diameter dish of the Lovell Telescope.
At the heart of the building will be the exhibition and the auditorium, encased within a cylindrical ​'drum' in the centre of the mound. Hassell worked closely with the University's astronomers and exhibition designers, Casson Mann, on the design of the highly immersive circular exhibition space and auditorium.
"

We are delighted that construction work is about to begin on our visionary new First Light Pavilion. The architecture of the building itself is tied to the sky, in a way that expresses humanity's long journey towards understanding our place in the Universe,"