Cultural chemistry on campus? It's art + science.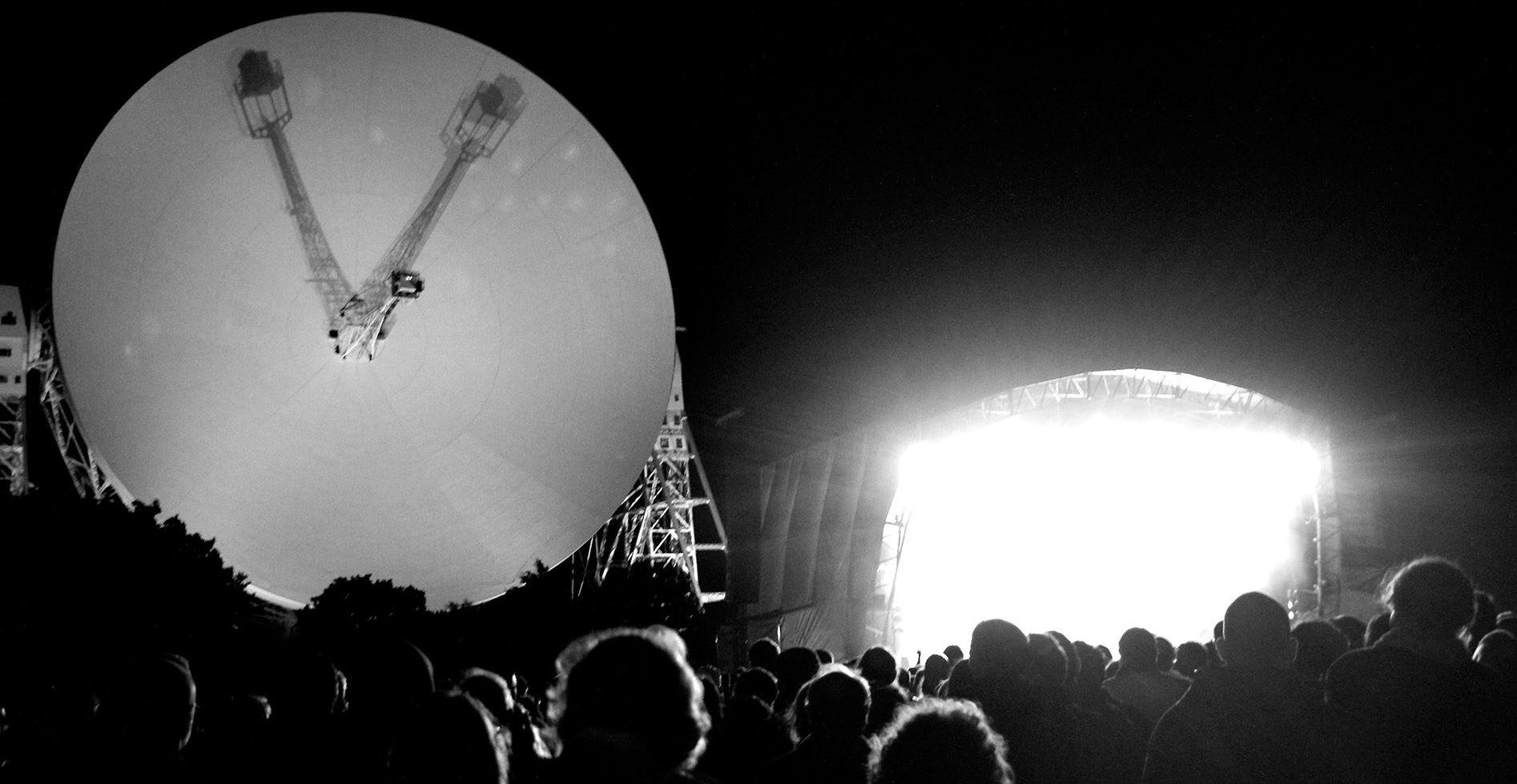 England's most stellar music-science-arts-technology-culture festival bluedot defies categorisation.
It's a ​'strange beast' deeply rooted in curiosity and learning, attracting, and compelling some of the world's biggest names to perform, speak, experiment, experience and have fun with the crowds drawn to the UNESCO site in Cheshire, home to the Jodrell Bank Observatory, Lovell Telescope and the First Light Pavilion Visitors Centre designed by Hassell with Casson Mann.
The bluedot festival purposefully reflects the real world – where learning is ​'interdisciplinary' or mingled – and problems aren't confined to one issue or source.
Universities are beginning to explore like bluedot does, bringing specialist disciplines together with interdisciplinary thinking, and then adding the ​'wow' factor by designing for context and greater experiences. They know a shift in campus design and learning experiences will attract students and talent, and help to creatively solve the big challenges the world is facing.
Who better to debate the future of the university campus than Hassell's co-lead of Education and Science, Julian Gitsham, together with the creators of bluedot, Professor Teresa Anderson and Professor Tim O'Brien of the University of Manchester's Jodrell Bank.

In this episode of Hassell Talks, Tim, Teresa and Julian explore the role of design in interdisciplinary approaches to education, the benefits of designing environments around problem solving – rather than disciplines – and how good design can create and facilitate inclusive, innovative, and problem solving campuses.

It's a conversation that brings together some of the things that matter most to us at Hassell – a rich mix of disciplines and an infinite desire to learn.
Listen to the podcast via the player below. You can find Hassell Talks on Apple, Spotify, iHeart, PodBean or on your favourite podcast app.
"

If you're only talking to people inside your field, you're going to miss out on different ways of doing things, different approaches, different questions."

Tim O'Brien, Associate Director of the University of Manchester's Jodrell Bank Observatory and Astrophysicist

"

We bounced Kraftwerk's music off the surface of the moon. Now, is that science? Yes. Is it technology? Yes. Is it art? Yes. Was it a big collective experience? Yes. And that's what we're about, those moments of crossover and connection and celebration."