Haikou East & Dongzhai Port Mangrove Reserve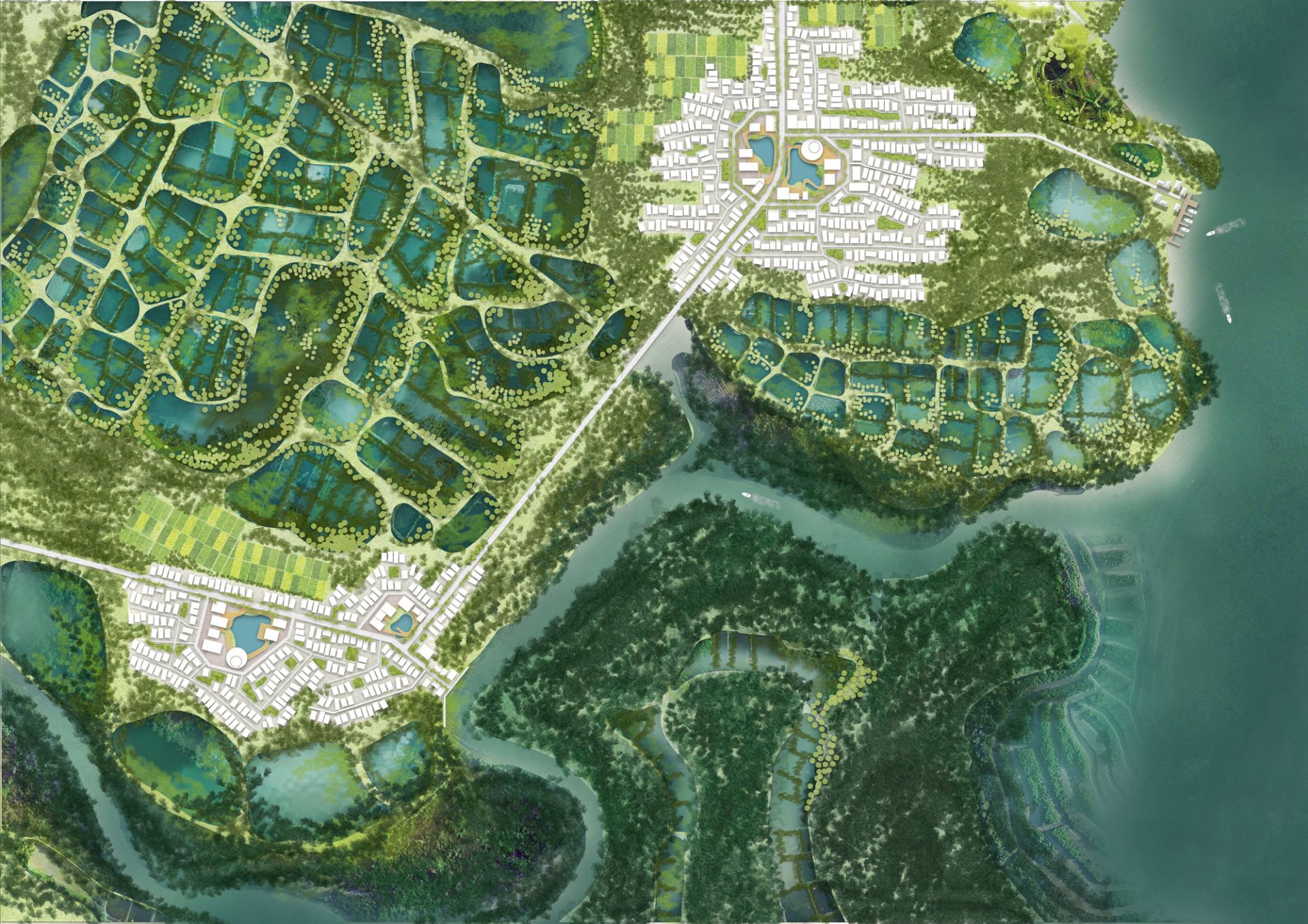 From a dense urban development with a devastated coastal eco-system to a resilient, ecologically sensitive city.
The masterplan for the Jiangdong New District in the Chinese tropical island of Hainan restores the coastal water network and preserves a particularly sensitive gem, China's largest mangrove forest.
Decades of large-scale, often unplanned urban development and agricultural activities have degraded beaches, coastal wetlands and riverfront areas across the island's capital city, Haikou. Pollution, seasonal flooding and vanishing biodiversity are all challenges for this expanding city facing sea-level rise
As the island shifts to free trade zone status, the government appointed Hassell and UPDIS as the winners of a national level design competition to envision the masterplan for Jiangdong – a sustainable, flexible and organic new town with water at its heart – and an exemplar for the island.
Our masterplan reconnects Jiangdong's waterways into five major water corridors, bringing wetlands into the city and managing urban flood discharge from the city to the farmland and into restored coastal lagoons.
These corridors will become waterfront destinations, with a coastal wetland park and an eco-village to actively conserve and restore wildlife habitats and accessible tourism areas beyond the sensitive mangrove reserve.
Client
Leading group of Jiangdong new area, Haikou, China (Hainan) free trade zone
Location
Hainan Island, China
Status
In progress
Year
2018
Scale
300 sq km
Collaborators
UPDIS / KPMG
Design team
Richard Mullane, Chuhan Zhang, Xiaoli Zhao, Liu Yang, Jennifer Gonzalez, Yiwen Tang, Chris Kelly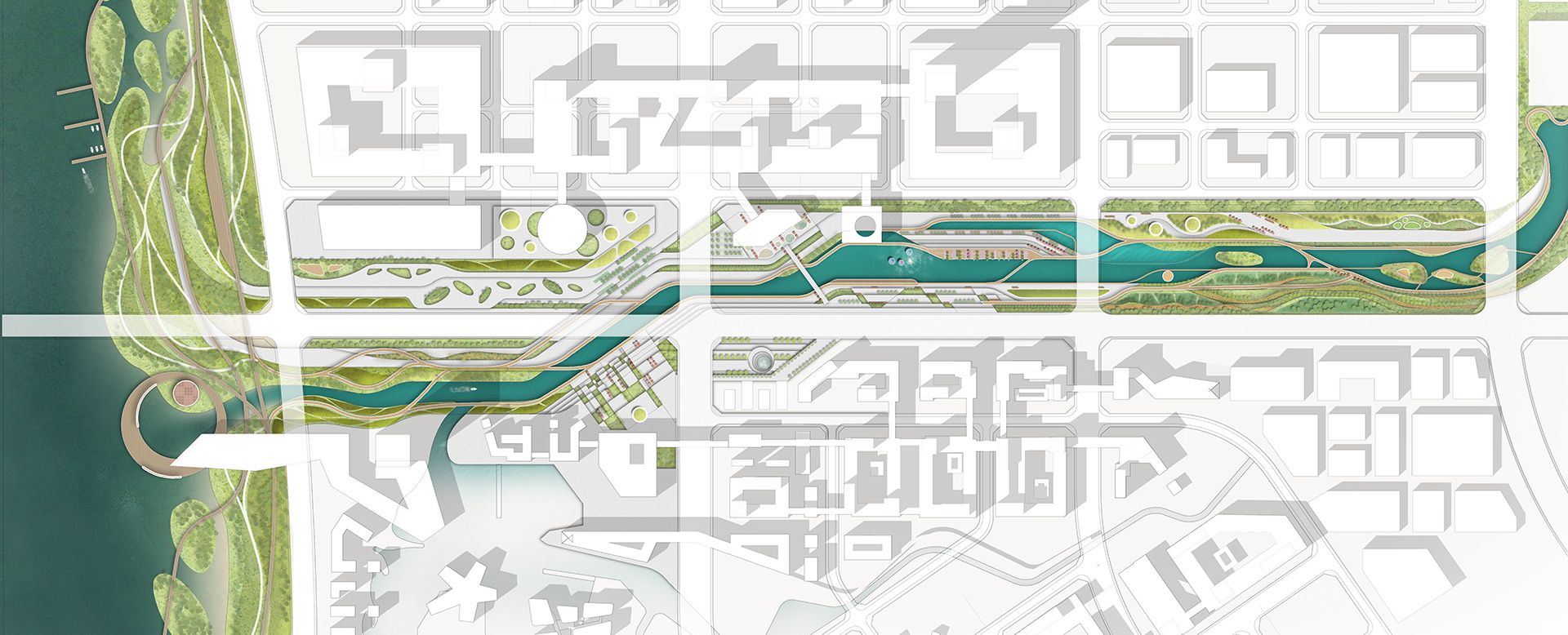 The Dongzhai Port Nature Reserve is China's first mangrove forest nature reserve and nominated for inclusion on UNESCO's World Heritage List.
The master plan models China's new sustainable urbanism, restoring the entire water catchment to protect the precious mangrove forest on the new district's edge.
36
mangrove plant species