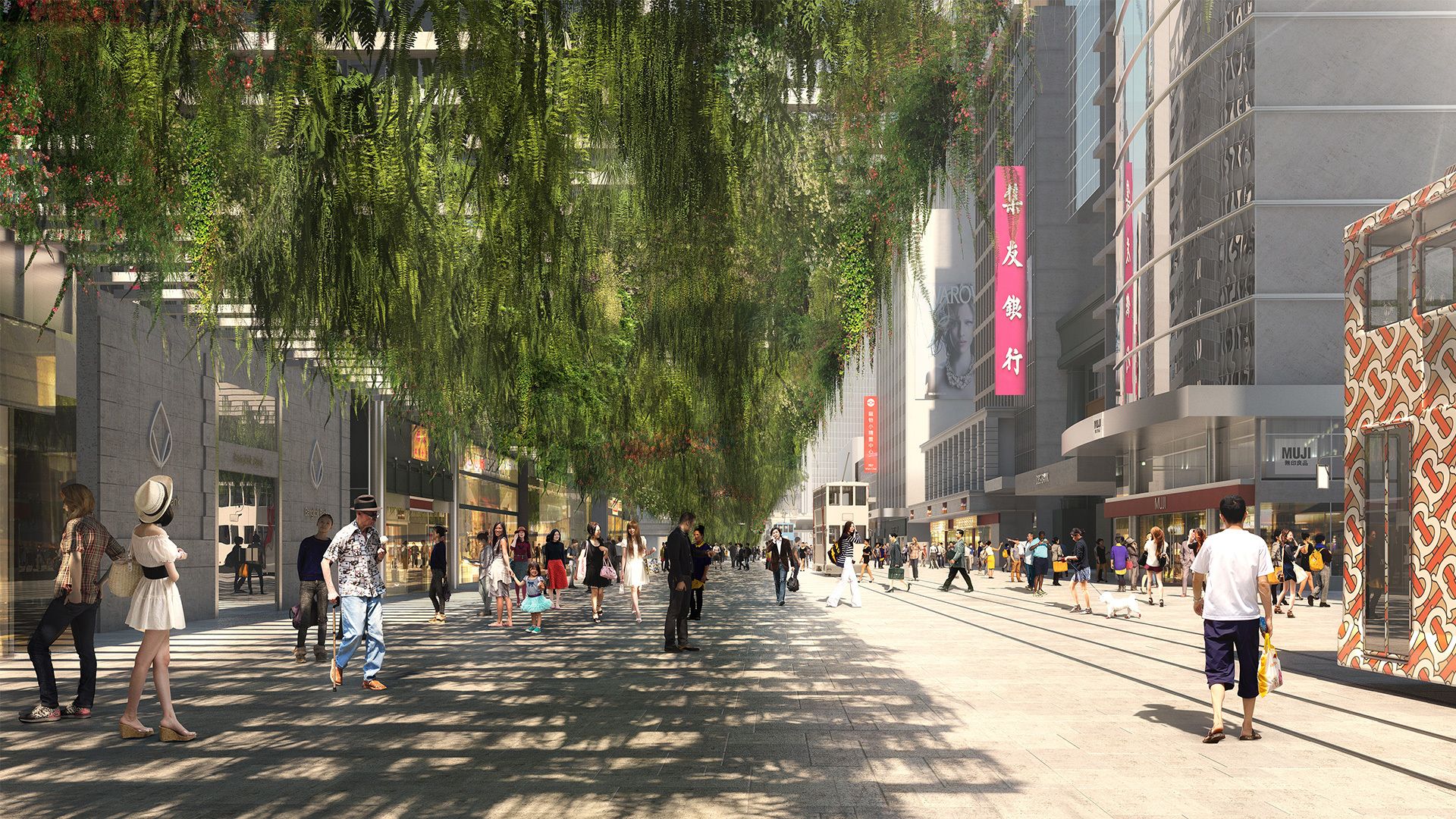 Sensory. Significant. Free range. Open. District Des Voeux brings some much-needed breathing space into one of Hong Kong's most important – and vehicle-choked – thoroughfares.
An international design competition called for proposals to reimagine the polluted 1.4km Des Voeux Road Central (DVRC). We responded with a distinctly Hong Kong approach – going up rather than out at street level.
Reflecting the way Hong King life takes place high above ground level, a floating garden sits above the street, cooling and cleansing while providing a protective canopy and moment of respite for those below. It also creates a distinct brand for the district and a new way of thinking for a high street.
Our proposal also gave the street back to pedestrians in one of the most densely populated cities in the world. By removing barriers and creating spaces with different personalities, we allowed for new vistas and rare moments of pause– a space to wander and wonder with a sense of soul.
Client
Walk DVRC
Location
Hong Kong, China
Status
Unbuilt
Year
2018
Collaborators
We Made That, Accompany
Design team
Sharon Wright, Anthony Thevenon, Jon Hazelwood, Calum Nesbitt, David Tickle, Hanqin Zheng, Zoey Chen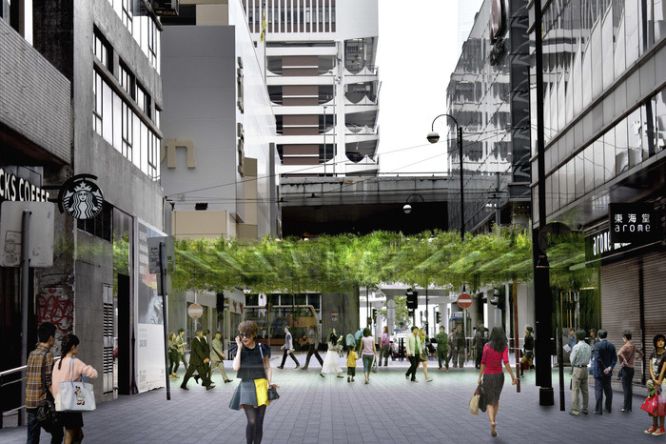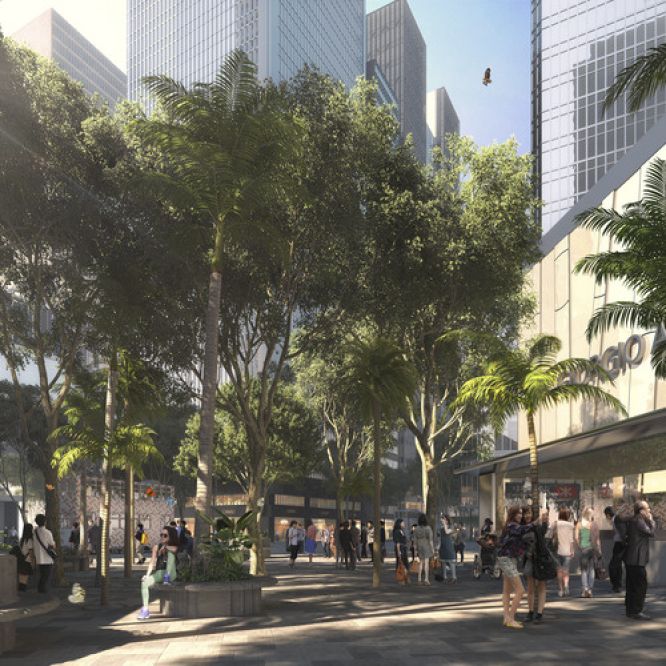 "

Walking is convenient in Hong Kong, but it is very unpleasant. This should not just be about walkability, but strollability, too."