Could the pandemic actually improve high-rise housing?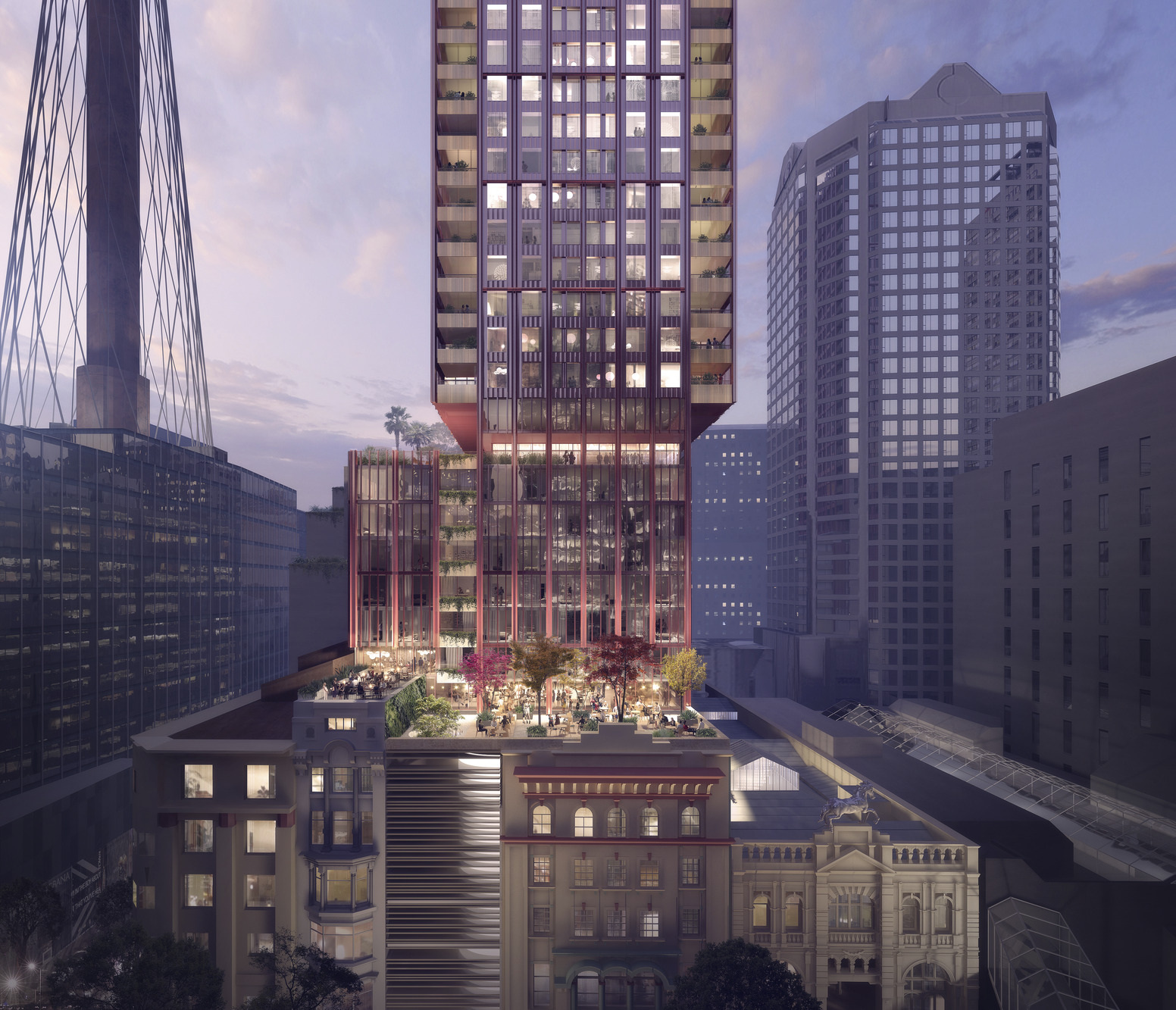 There's no denying COVID-19 has taken a toll on apartment living, but could our experience of the crisis actually improve high-rise housing? We'd say the answer is ​
'

yes', judging from our recent experiences designing these developments.


By Jeremy Schluter, Senior Associate and Co-leader, Residential Sector

The massive global disruption of the pandemic has accelerated existing trends like urbanisation and digitisation, and that's prompted many of us to reflect on what we really want from our homes – and the best way to get there.

We believe the future is about creating quality housing with humanity, including high-rise dwellings that are thoughtfully designed to capture what we've learned through the crisis and reflect a shift in people's priorities.

If we rise to the challenges and opportunities, the future of high-rise housing could be even better, setting a higher standard for urban living that's accessible to a wider audience.

DATA AND DEMAND
The data shows there's still great demand for this type of housing.
In fact, Knight Frank's 2022 ​'Rightsizing' report claims luxury apartments are actually in short supply, especially in residential markets now dominated by so-called ​'rightsizers' – buyers looking for spaces that truly match their lifestyle goals.
An increase in overall demand driven by Australia's asset-rich aging population has been compounded by a decrease in supply. Reduced development activity due to the pandemic is predicted to cause a 39% drop in new apartment supply over the next three years, driving demand and prices higher.
Domain's latest ​

'

House Price Report' shows the average apartment price rose by 7.7% in Australia over the last 12 months – strong growth despite the challenges of the pandemic in 2021.
Domain's research chief has said the gap between owning a unit and a house is the widest it's ever been. That means the relative affordability of an apartment, versus the comparative un-affordability of a house, is likely to start tipping the scale, further increasing apartment demand.
This correlates to the findings of off-the-plan sales tracked by Urbis. That shows demand for new Sydney apartments at its highest level in four years, with surging house prices shifting the market back towards more affordable apartments.
Build-to-rent (BTR) developers are also seeing the opportunity to respond to apartment undersupply, with the BTR pipeline in Melbourne increasing by 70% over the last 12-18 months. At the same time, the increasing un-affordability of housing for first-home buyers continues to increase the pool of BTR renters.
So the market's still there for apartment living, but how will future high-rise apartments change for the better?
THE SURVEY SAYS…
Last August, Australian Apartment Advocacy (AAA) released its 2021 Apartment Living Research Report, collating responses from nearly 3,600 apartment residents who shared their experiences and expectations of apartment living in Western Australia, New South Wales, Victoria and Queensland. The survey results are enlightening.
"

COVID has not abated apartment owners' and renters' appetites for apartment living, with 77% saying it's had no impact on their decision to [make] apartments their housing choice."

AAA Director Samantha Reece

Key findings include:
9% of respondents said their pandemic experience had a positive impact on a decision to continue to live in an apartment in the future. Through prolonged lockdowns and closed borders, apartment residents could maintain a sense of community and human connection, something that's likely helped increase demand for this type of living.
Asked what they'd change about their current apartment, almost 1 in 5 (17%) residents said nothing at all. More than one-third (34%) said the facilities or amenities – places to connect with the broader apartment community – were what they liked about where they lived.
Top responses covering what they like also speak to neighbourhood amenity and elements promoting connection, with proximity to public transport (78%), shops (73%) and restaurants and cafes (72%) ranking highest. Asked how important it is to know your neighbours, almost one third (30%) said extremely, very or moderately important.
The pandemic has also highlighted the importance of access to nature, with almost one in six (17%) respondents wanting more gardens than their current apartment and almost two thirds (64%) saying access to parks is what they liked about their location.
Finally, a flight to quality also came up in the responses, with more than one in three (35%) citing the quality of their apartment build as what they like about it.
In the past few years Hassell has been exploring these trends in real time, with project designs that test what a future high-rise apartment might look and feel like.
We've broken down our thinking into three broader themes to characterise how post-pandemic apartments are changing for the better:
Good old-fashioned quality (insulated, protective facades and a flight to quality)
Kitchen-to-kerb and the human condition (access to nature and community plus flexibility)
The BTR housing alternative (stronger communities and people-centric design)
These themes all tie into our overarching belief that the post-pandemic high-rise apartment needs to provide quality housing with humanity.
GOOD OLD-FASHIONED QUALITY
In uncertain times we're often drawn back to our traditional notions of stability and certainty – represented by the more tactile, timeless elements of a dwelling that give it personality, character and a sense of home.
It's a move away from the generic, white plaster and cardboard-thin walls we've seen in recent times, as well as a renunciation of slick, sealed, all-glass apartment towers, which are gone for good.
Our proposal for the City Tattersalls Club competition in Sydney re-thinks urban living in a post-pandemic world. The interiors reflect the importance of privacy, security, connection to nature and a sense of space, place and stability in uncertain times.
Inside, the development offers ​'good old-fashioned quality' through:
Framed views through bay window seats
Integrated work-from-home benches
Flexible sliding door configurations, and
Art shelves, timber joinery and protected planters for character and privacy.
Externally, quality is conveyed through the thickness and depth of the solid façade featuring a high-performance skin. The lower-carbon, textural terracotta cladding offers highly insulated walls. These substantially outperform the old curtain-wall glazed-only façades when it comes to protection from solar heat in summer and heat loss in winter, reducing overall energy consumption and improving internal comfort.
We'd describe this highly contextual, sustainable building as a ​'quiet' yet classic landmark that respects the heritage of its Sydney CBD location while charting an exciting future. Just as importantly, it demonstrates how to create a better apartment tower in response to the pandemic.
KITCHEN-TO-KERB AND THE HUMAN CONDITION
Through all the turbulence of 2020-21 lockdowns and the recent Omicron wave, one thing has remained constant – the value of HOME. A home needs spaces to sit, reflect, share, retreat, work and play.
Human-centric design thinking right from the start is the key. It's about providing kitchen-to-kerb places and homes, with everything from future-proofed flexibility and amenity within the apartment to connection with the street and community.
Collingwood Collective in Melbourne is a design proposal with real optimism – a people-centred destination that fosters connection.
With parks and public green space in such high demand in our new with-pandemic world, we designed a public yet semi-private rooftop park for both new residents and locals to connect with each other in Melbourne's largest elevated green space – a direct response to our craving for nature right now.
These external amenities also give residents safe spaces to meet and socialise outside, a departure from the internally sealed pool or lounge areas of a pre-pandemic tower.
We collaborated with experience designers FreeState, whose research-driven personas put a face to the community we were designing for, ensuring we created homes with the right space, flexibility, functionality and amenity.
At the apartment scale, that work uncovered the need for flexibility in apartment planning. We designed-in multiple strategic sliding doors and flexible layouts for ​'upgrade' customisations, as well as joinery configurations for residents with a side-hustle or WFH needs. The same planning logic also catered to right-sizers and even investors.
At the community scale, resident amenities – traditionally privatised – fall under a subscription-based model. This allowed purchasers to opt in/​out of things such as the pool, gym and wellness clubs, each run by commercial operators and open to the public to minimise owner management fees.
The approach offered the ultimate in flexibility, meeting different needs and desires. But it also builds a direct connection between residents and the community, un-bundling the idea of a gated, vertical community.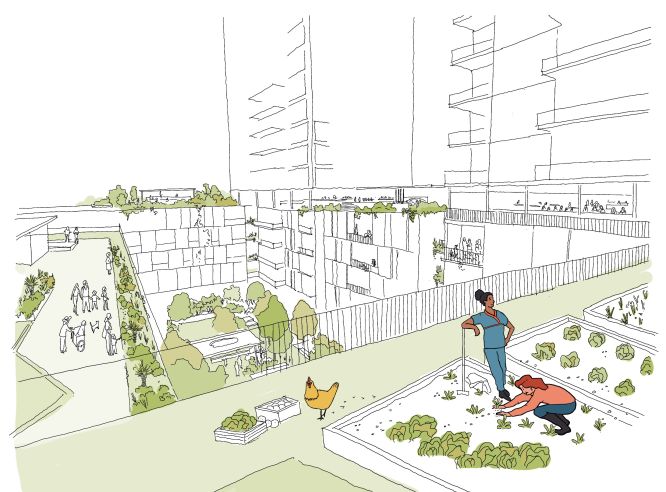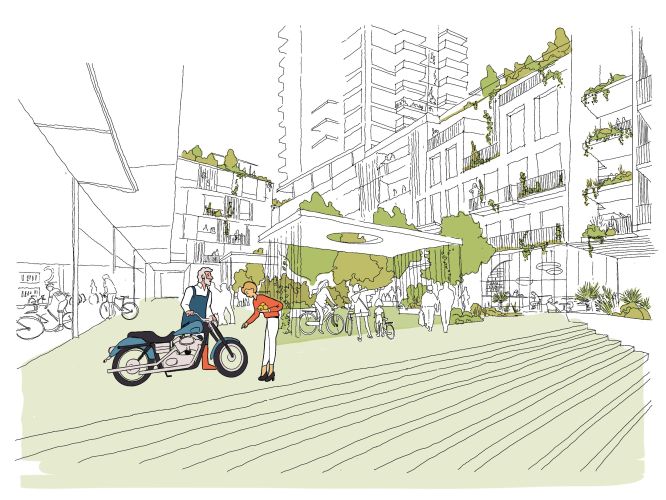 THE BTR HOUSING ALTERNATIVE
Build-to-rent is an inevitable part of Australia's housing future, gaining full momentum over the past two years.
According to JLL, Melbourne's BTR pipeline has increased by almost 70% over the last 12 months alone, from 4,700 units across 14 projects to almost 8,000 across 21 projects, with almost 13,000 in the national pipeline ahead.
This is in direct response to the pandemic, with slowing international investment sales of build-to-sell apartments yet housing supply shortfalls a looming risk in some locations.
Our design proposal for a significant BTR project in Perth creates an integrated neighbourhood that would build a community among new residents while also welcoming people more broadly into the precinct. We did this through a mixed-use, precinct-wide masterplan integrating diverse retail and public spaces, an on-site artist community for events and ongoing art curation, and a full-sized supermarket.
Our layered approach to the public realm resulted in a range of public, semi-public, semi-private, communal (residents) and private residential spaces that interfaced in ways that build passive surveillance and constant human connection.
Identifying specific BTR resident personas helped us customise specific amenities for them, in contrast to premium right-sizer or investment apartment precincts. These included rooftop communal gardens – complete with rooftop apiaries – composting, a chicken coop and workshop maker spaces. In addition, there was a mobility hub for bikes, motor-bikes, EVs and cars – a future-proofed space for a post-parking world that's also integrated with nearby public transport connections as well as bike repair and charging stations.
A SILVER LINING FOR DESIGN
The wide range of offerings in these recent residential designs – and the thinking that gave rise to them – can be traced right back to the global and local isolation required to limit the spread of COVID-19 over the last two years.
We may have just been through one of the most challenging chapters in our history, but the pandemic has also created the conditions and the space to approach design differently.
Now we have a better, more human-centric approach to fostering a sense of community in the high-rise housing of the future.