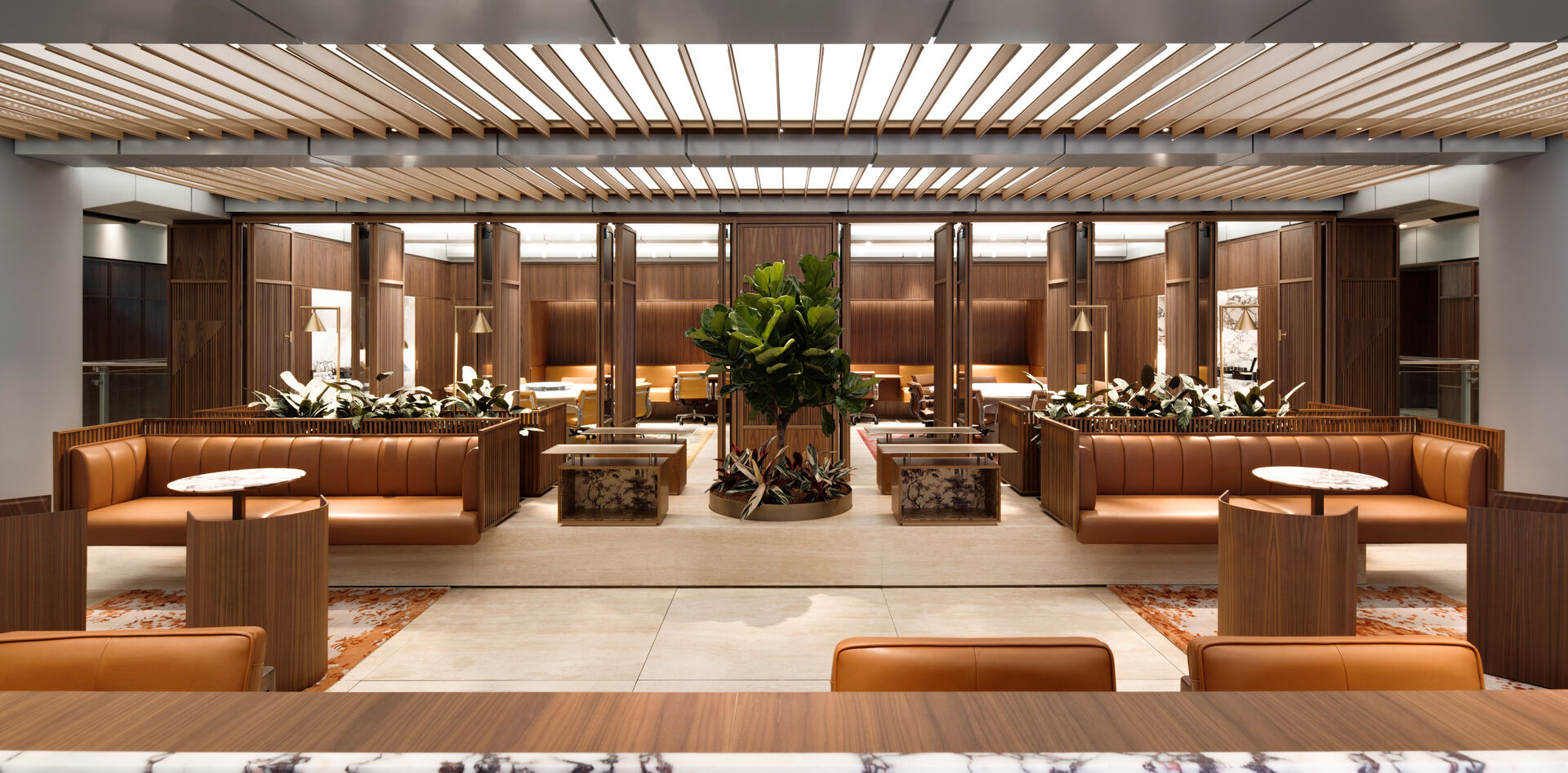 HSBC

Hong Kong combines the best in hospitality, workplace and meeting space design in its new private client centre, the

QRC

Suites – a dedicated place for building valuable relationships.

The international bank's team needed a world-class, amenity-rich destination to set them up for the future.


The experience-driven QRC Suites – on the 15thfloor of HSBC's iconic Hong Kong HQ – can now accommodate individual and group meetings in spaces that feel calm and secure, no matter how much activity is happening around them.

FUTURE-PROOFED FOR SUCCESS

With discretion and confidentiality at the heart of the design brief, the suites consist of a series of pavilions housing meeting rooms that range from small, private booths to larger meeting spaces and outdoor social areas that still feel secluded. It also features a central, multi-purpose event space with a café, bar and dining area.

The spaces can also expand or contract readily – or be repurposed to meet the changing demands of the business.

The QRC Suites are in step with a corporate real estate shift toward a ​'clubhouse' model – something that's increasingly important in the current global context.

Under that model, the floor acts as the central client HQ, with the client teams also having outer and regional offices, co-working and remote working options available to them, in response to the ever-increasing need for agility.

'BREATHING SPACE' FOR THE BUILDING

We knew from the outset that success would mean working with the building's architecture, giving the iconic features ​'breathing space'.

A blend of classical proportions and contemporary finishes make the interiors feel as if they have ​'grown' out of the architecture – but as a timeless, elegant new generation.