Beyond the Centerline, NYC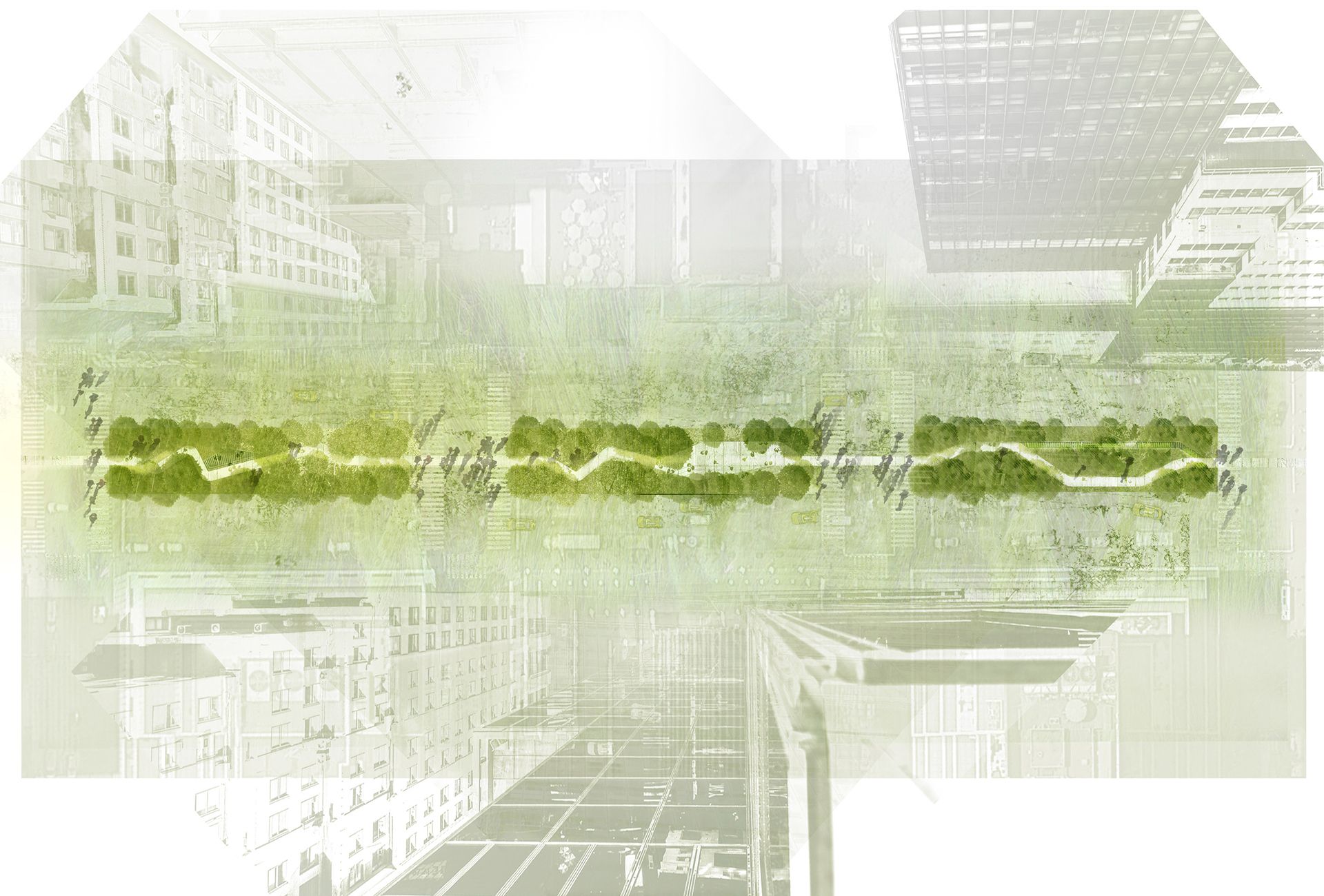 Welcome to ​'A Wild Place'. Our idea for the ​'Beyond the Centerline' competition takes us to an untamed ribbon of land lost in time – a strip of undomesticated forest that finds itself tucked back into New York City's long stretch of urban dominance.
Wild and disorderly in its own way, Park Avenue is littered with skyscrapers, heavy traffic and crowds of people. In ​'A Wild Place', created with Harrison Green, we reintroduce native plant species to create an expanse of forest that reminds us of the untouched wilderness it once was.
Our proposal went back to the 1660s to map the local vegetation, using what we discovered to create a landscape that could survive in the modern city and achieve a level of biodiversity non-existent in any Manhattan streetscapes.
The carefully considered canopy, understory, shrubs and herbaceous groundcovers are a breath of fresh air in this crowded corridor, and the winding path that threads through the interior evokes a natural woodland trail for New Yorkers – and millions of visitors – to enjoy.
Location
New York City, US
Status
Unbuilt
Year
2018
Collaborators
Harrison Green
Design team
Jon Hazelwood, Sharon Wright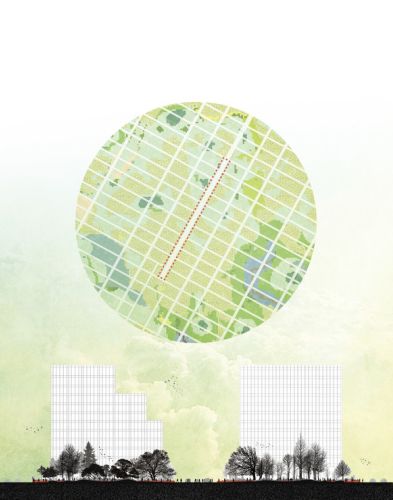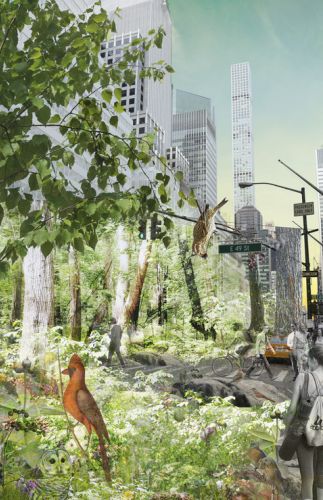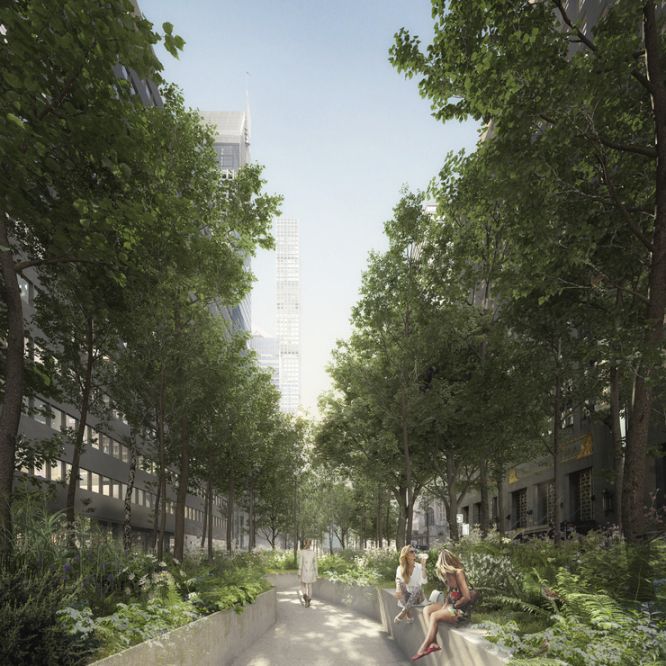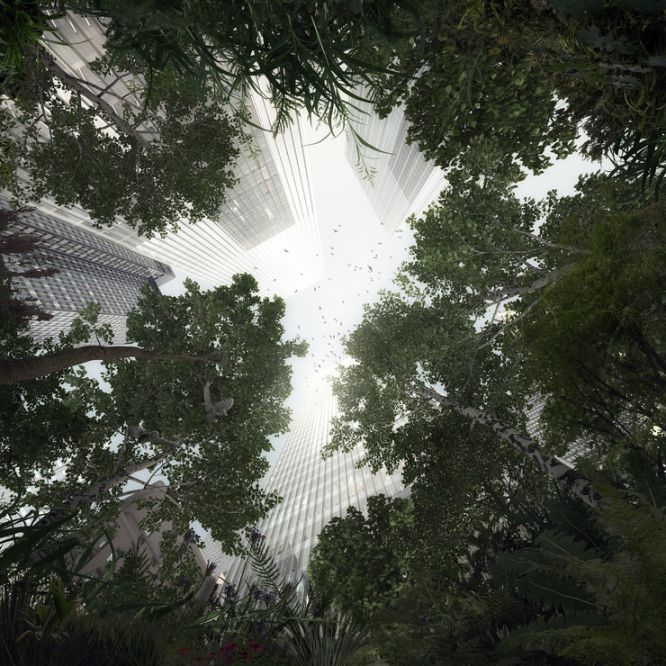 "

A Wild Place' imagines Park Avenue as a place known not for its surroundings, but for something within."