Shanghai North Bund Waterfront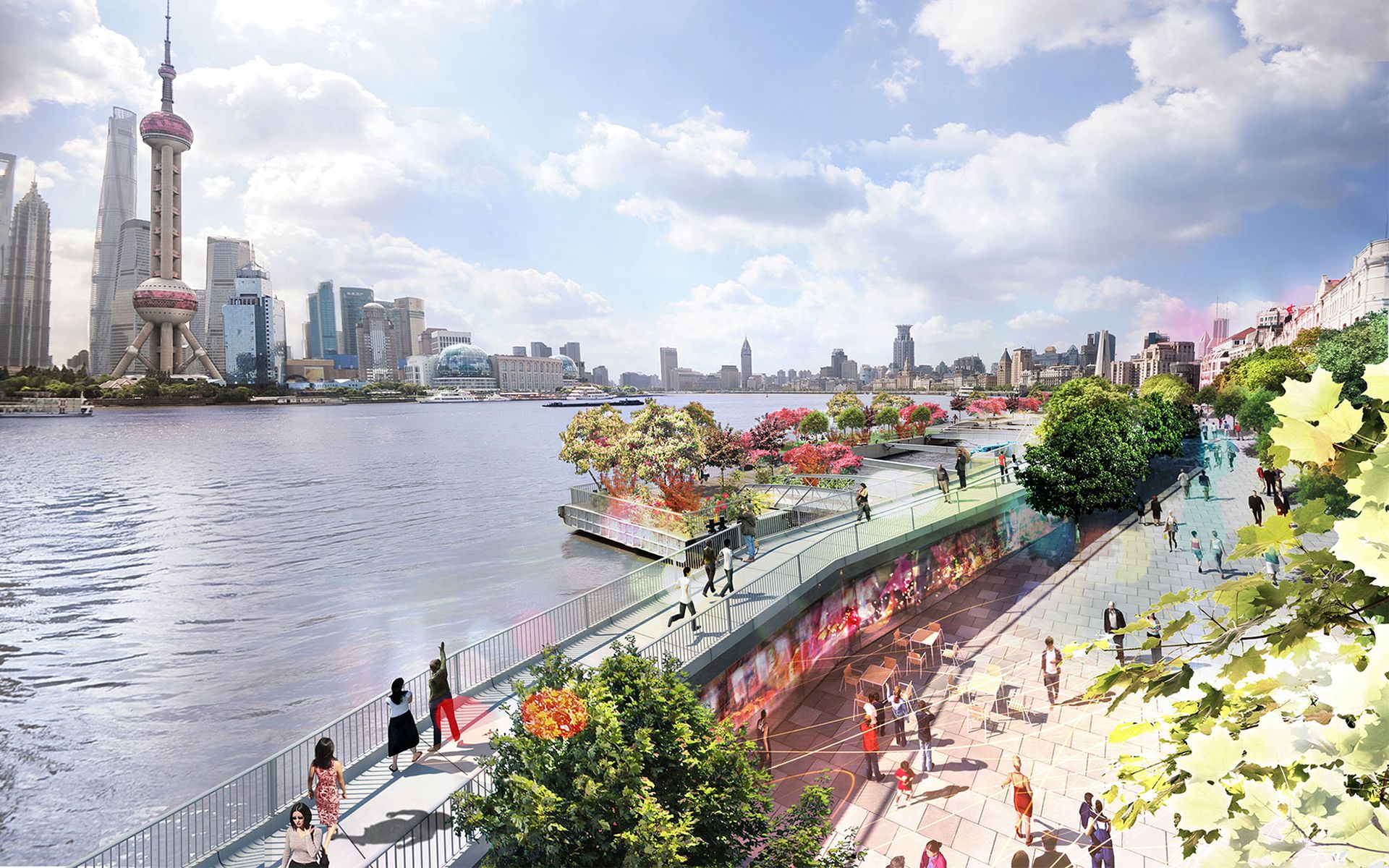 Shanghai is a city that's constantly reinventing itself, yet its Bund waterfront on the Huangpu River has remained much the same for over a century. All that time it's been a popular destination with a global reputation.
Now the area is undergoing changes that will ensure it remains a drawcard for generations to come.
Our Hongkou North Bund Waterfront master plan creates connections throughout the area, unifies various renewal efforts and, ultimately, has the potential to bring many more people to the river.
We envision the waterfront as a verdant parkland where people can walk, cycle and jog daily along a continuous 2.5-kilometre stretch of the river. Our plan also introduces a green, covered yet light-filled path connecting North Bund hotels and leading to a promenade with unbeatable city and river views.
The master plan's success relies on drawing people to the water. We propose leafy riverside spaces for people to gather for performances and cultural festivals – or fireworks displays over the Shanghai skyline.
Hassell designed and delivered the first phase of the plan – Yangzijiang Wharf. Its lively entrance plaza celebrates Hongkou's history and the region's cultural identity. It's like a ​'window' into Hongkou that also improves its connection to the city.
Client
Hongkou District Planning and Land Authority
Location
Shanghai, China
Status
In progress
Year
2017
Scale
2.5km
Design team
Richard Mullane, Jon Hazelwood, Andrew Wilkinson, Sharon Wright, Alexander Breedon, Chris Chesters, Jianshan Dou, Joiry Guan, Xiao Han, Sean Lin, Jess Lock, Howard Lui, Feng Wen, Jiaqi Wu, Shuping Ye, Michelle Zhu, Monk Zhuan
Share