Penn's Landing Design Competition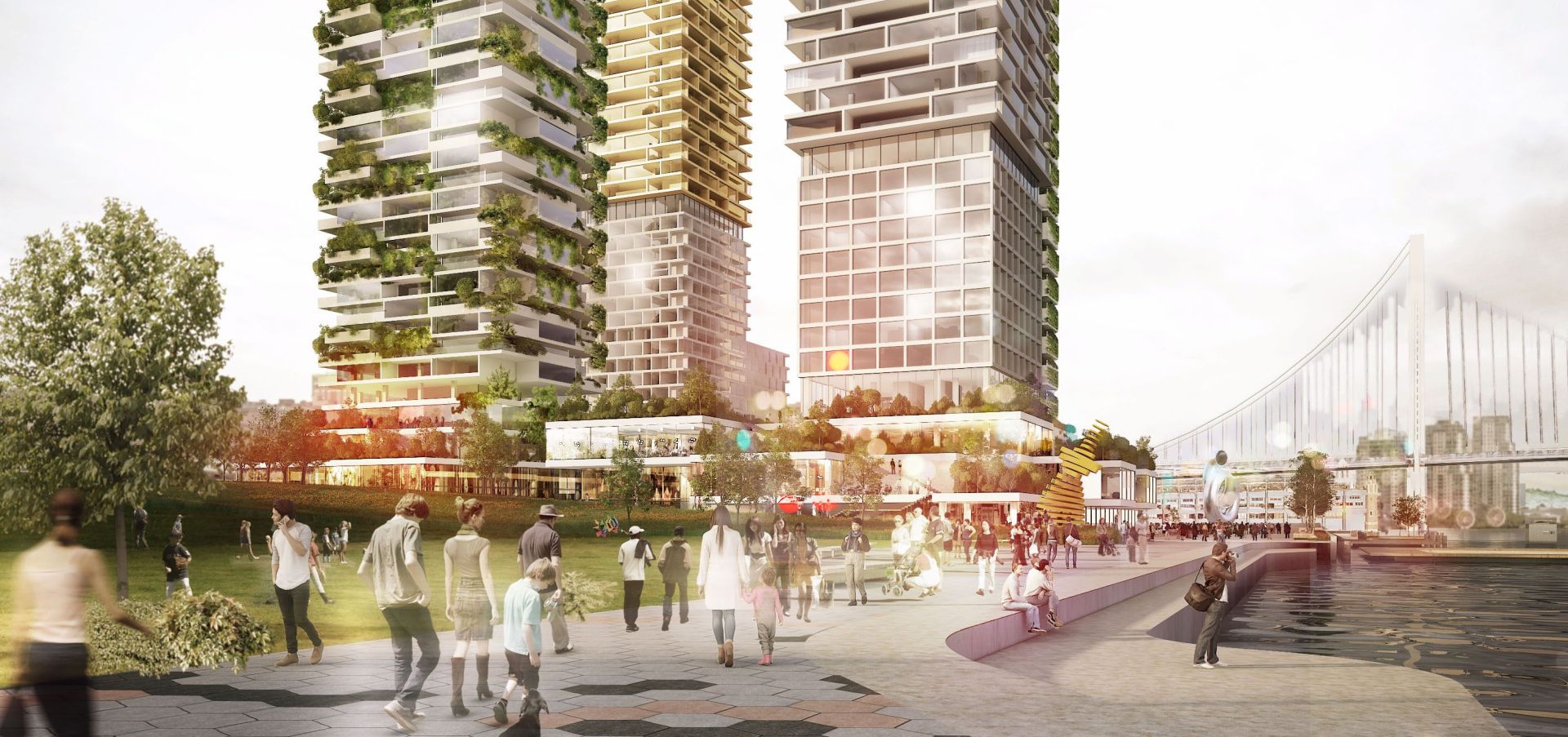 An ambitious waterfront redevelopment at Penn's Landing, Philadelphia, US is the latest manifestation of the city's rich, complex history of innovation, civic dialogue and diversity.
Our design concept for Penn's Landing follows Pennsylvania founder William Penn's utopian ideal of neighbourhoods built around civic greens and broad streets, which represented the city's historical core.
A welcoming, connected and universally accessible public open space is the lynchpin for the waterfront development, which includes a number of expansive sites.
Four towers with planted balconies make up the Market Street area, which dissolves into lush park spaces that extend the city's public space network while overtly representing the sustainable mixed-use waterfront neighbourhood of the future.
The Marina Basin site is comprised of three mid-rise buildings reminiscent of Society Hill's row-house residential neighbourhood. The buildings' materiality responds directly to the working waterfront setting.
A visionary and uniquely Philadelphia neighbourhood of the future, the redeveloped Penn's Landing respects its identity as an economically and ethnically diverse waterside city – a destination for great food that features attractions and amenities to drive future investment along both sides of the Delaware River.
Client
Delaware River Waterfront Corporation
Location
Philadelphia, US
Status
Unbuilt
Year
2020
Scale
232,250 sqm / 2,499,918 sqft
Collaborators
WRT
Design team
Martin Lee, Kristijan Cebzan, Richard Mullane, Ashley Munday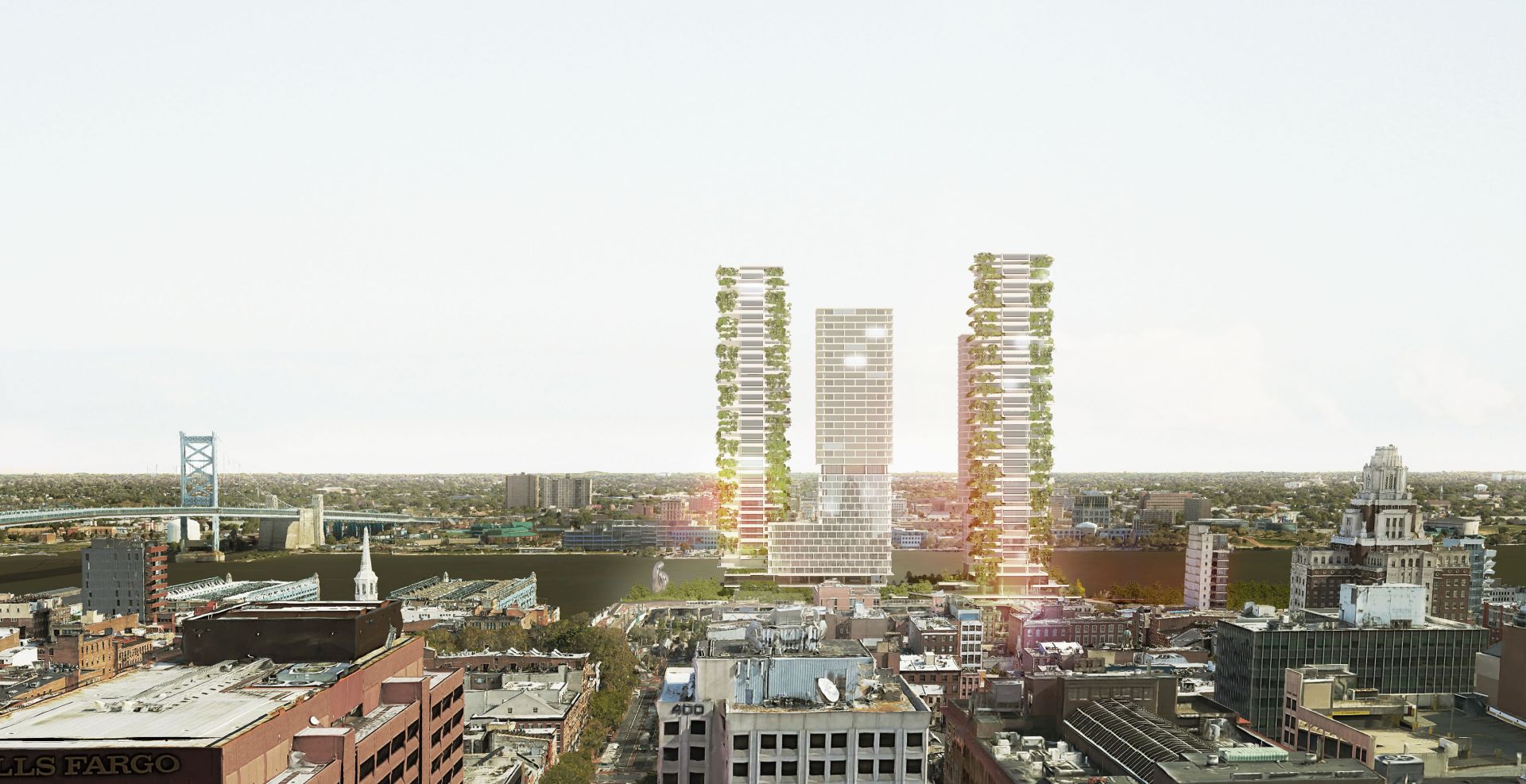 11.5
acre park and civic space
US$1.6b
new revenue benefiting the city and community
1.3km
waterfront rejuvenated on the Delaware River