Palermo Cruise Terminal Design Competition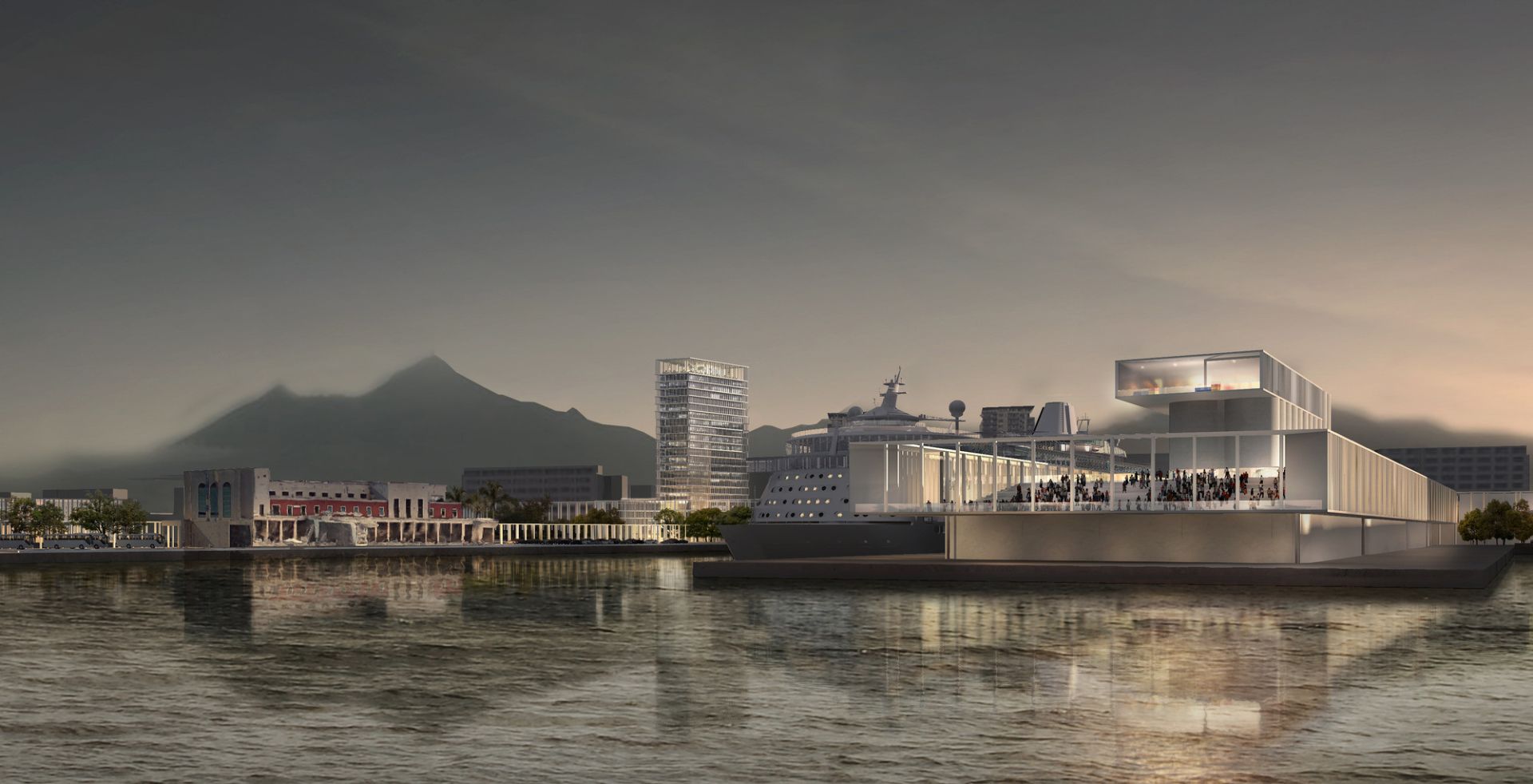 In Palermo, Italy, the Mediterranean Sea was once the city's ​
'

front door' to the region and the known world beyond it.

However the Sicilian capital became disconnected from the Mediterranean as infrastructure built up on the waterfront. The water became the ​'back' of the city instead of the front.

The scheme to redesign Palermo's shipping terminals is an historic opportunity to redefine the waterfront by creating beautiful new architecture and public places to reconnect the city to the sea.

We wove together existing buildings with new shipping terminals, infrastructure and places for people to gather.

Three cloisters unify the collection of spaces and buildings and give a visual identity to the waterfront and a connection to the city's historic fabric by reinstating the street frontage along Via Francesco Crispi.


The proposal blends old and new buildings with a sequence of ground level and rooftop public spaces designed to engage visitors and locals – and help the city embrace the sea once more.

Client
AdSP del Mare di Sicilia Occidentale
Location
Palermo, Italy
Status
Unbuilt
Year
2018
Scale
40,000 sqm
Collaborators
Buro Happold(工程)、lc-arcitectura(当地建筑方)
Design team
Ashley Munday, Kristijan Cebzan, Nicola Albertin, Dan Yu, Julia Chang
Imagery
Hassell / Studio Lux