The station's bold, red brick arch reflects the area's industrial heritage while creating a distinguished landmark for the new Arden precinct – where the new station will trigger significant urban renewal, creating a vibrant residential, commercial and retail precinct on the edge of the city.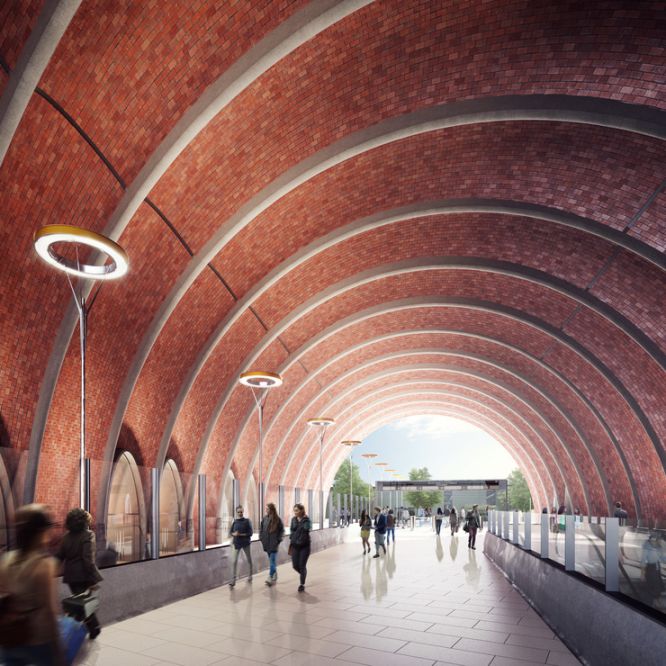 Parkville Station is a much-needed facility for Melbourne's education, health and research district and the many thousands of students, patients, workers and other travellers who visit every day.
The station will feature entrances servicing The University of Melbourne, the Victorian Comprehensive Cancer Centre and the Royal Melbourne Hospital. Its glass feature roof will let plenty of natural light into the station concourse and frame the tree-lined view of Grattan Street.
Like State Library of Victoria above ground, the station below it will be remarkable for its wide aisles and sweeping arches.
At street level, the station's entrance will echo the scale of the library. The extension of Literature Lane will connect La Trobe and Little La Trobe streets, where new cafes and shops can flourish.
An eclectic, energetic promenade and laneways that open up the city's north will transform the area, providing new and improved spaces for pedestrians, cyclists and growing local community.
A vital connection to the Queen Victoria Market, Franklin Street will become a tree-lined pedestrian promenade, with wider footpaths, native planting, and new social spaces.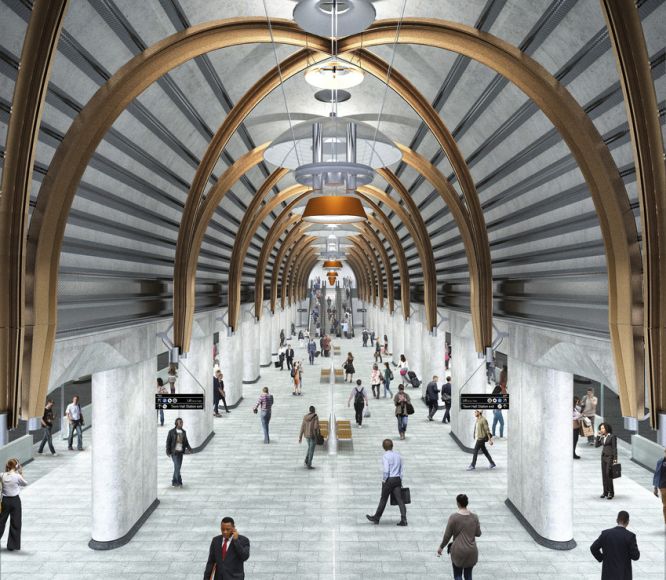 Town Hall Station will reorient Melbourne's city centre, with entrances at City Square, behind the historic Young & Jackson pub, and at Federation Square.
The City Square entrance will reflect its historic neighbours – St Paul's Cathedral, Melbourne Town Hall and the Manchester Unity building – with a nod to more contemporary city buildings.
The predominantly glass Federation Square entry, developed in consultation with stakeholders, replaces the previous Visitor Centre.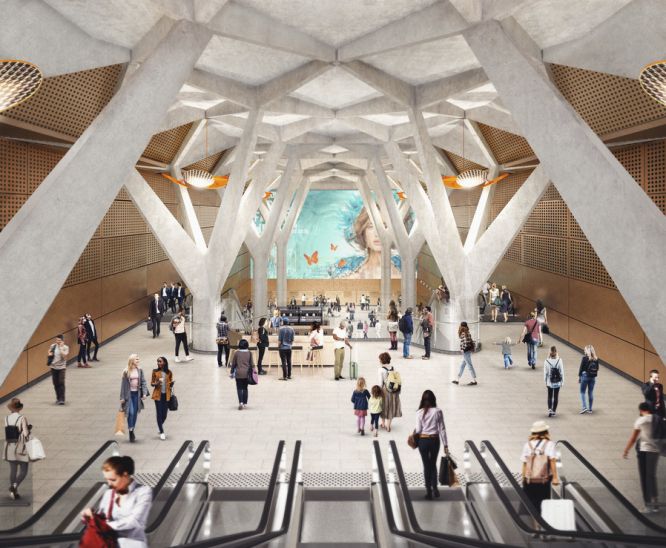 Anzac Station has been designed to connect seamlessly with surrounding parklands by providing a pedestrian connection beneath St Kilda Rd and will connect Melbourne's city centre and busy St Kilda Road, Melbourne's Domain train and tram interchange, the Royal Botanic Gardens parklands and the Shrine of Remembrance.
New public spaces will extend Albert Road Reserve, with a new plaza and park for people who work and live nearby.