Five reasons metro station architecture must be resilient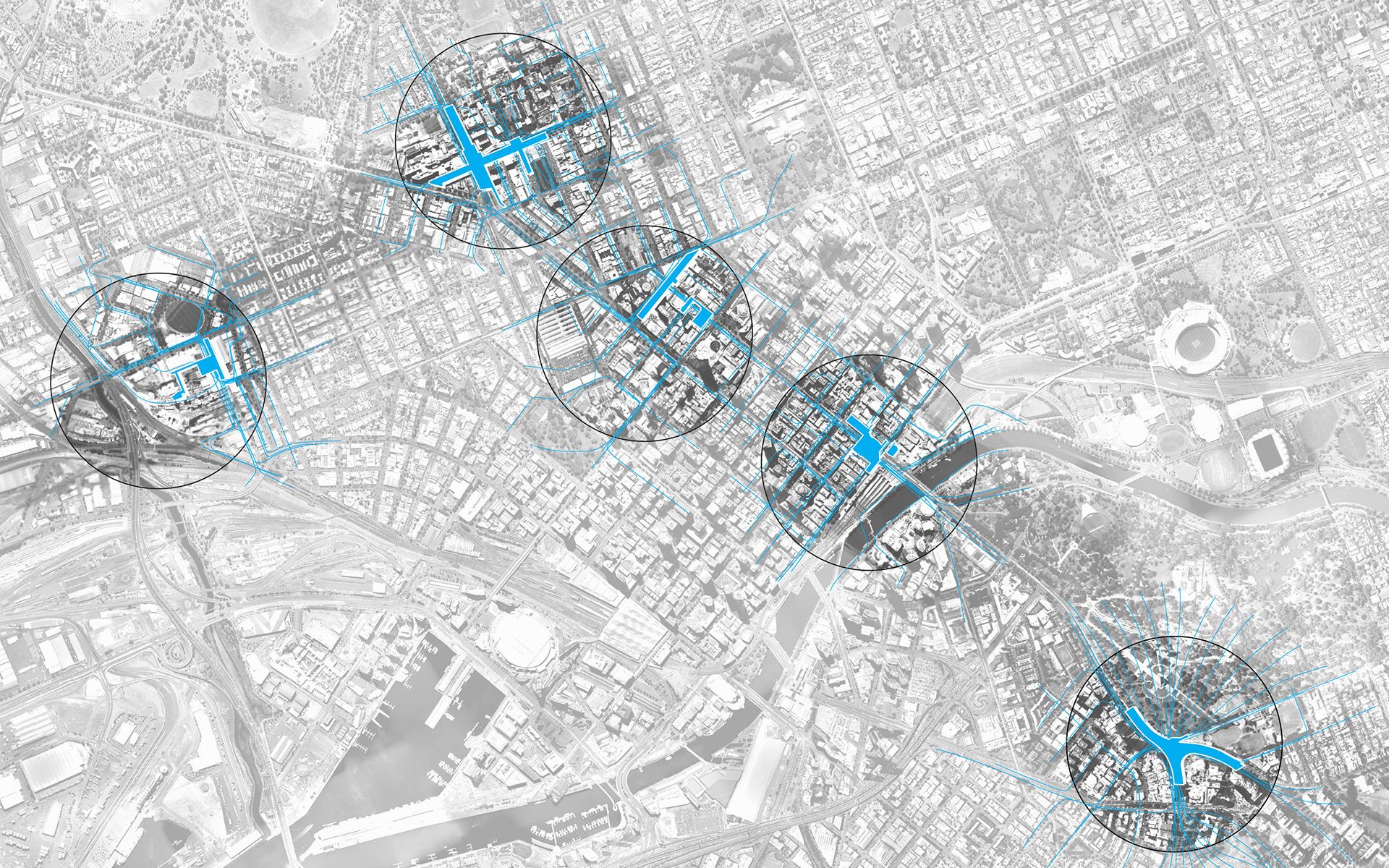 Covid-19, riots, extreme weather events – it's difficult to know which challenges will face our societies next week, let alone in 30 or more years from now.
As metro station designers, we have to be able to think ahead when we're designing so that our rail infrastructure can keep moving, no matter what the world throws at us next. Read on for five reasons metro stations must be designed for resilience.
1. THE WORST CAN (AND DOES) HAPPEN
Every now and again, a major incident causes us to take stock and reconsider how we can better design our infrastructure to cope with exceptional circumstances. For instance, Covid-19 is likely to make us rethink station design to allow for more space that avoids crowding and incorporates better ventilated or open air concourses to minimise both contact and airborne contamination risk.
We may also need to consider designing to mitigate the risk of touching surfaces – contactless payment and ticketing facilities as well as self-sanitising escalator handrails may well become the norm.

In another recent event, Hong Kong metro stations became the focus of violent protests when the government-owned railway corporation became the target of anti-extradition bill protesters. Station entrances and concourses were vandalised, causing MTR to re-think the use of glass and the extent to which open access is provided in stations.
Metro stations were also shut down in Paris in 2019 as the city became the scene of clashes between police and protestors.
An example of a more resilient approach to station design is the Qianhai stations in Shenzhen which have been designed to act as civil defence shelters should war or calamity break out. Finding a balance between designing open, welcoming pieces of civic architecture and structures that are literally bomb proof is a fine balancing act.
The Qianhai stations may have been designed as concrete bomb shelters, but the entrances are welcoming glazed beacons in the urban landscape – the bunker doors are concealed below ground and hidden behind wall cladding. In the event of a disaster or emergency, the doors can be swung closed to seal off the station interior.

The extensive use of glass in station entrances still poses a challenge for long-term robustness. But the alternative of just building a concrete box in the street is hardly welcoming.
Many metro stations in Australia now use perforated metal screens instead of glass. The panels are more robust, less prone to spray paint tagging and offer the opportunity to integrate community artworks. West Footscray station in Melbourne uses large transparent screens of perforated aluminium sheets with varying perorations that create attractive images. Robust design can – and should – also have a human quality.
2. THE INFRASTRUCTURE NEEDS TO BE THERE FOR A VERY LONG TIME
When we design and build a metro station we are making an investment for future generations. Unlike most buildings which are replaced or substantially redeveloped every 30 years or so, metro stations need to be planned with a 100 year or more life expectancy. Station structures and finishes need to be highly resilient and designers need to anticipate and make space for future increases in passenger demand – among many other factors.
When I first walked through the underpass at Hong Kong Station shortly after its completion, I couldn't comprehend why the space was so cavernous. Experiencing the same crowded space at rush-hour 20 years later is a testament to MTR's foresight.
An even greater challenge though is trying to anticipate and accommodate for rapidly changing technology. Technological shifts can happen rapidly in just five years – and no one can even begin to predict the technology that will be in place in 100 years' time. The best approach, as exemplified by London Crossrail, is to accept that all technology will be constantly updated - cable containments, support brackets and network systems need to be designed for maximum flexibility and ease of replacement. Interfaces for screens, cameras and sensors all need to enable updates as easily as we change mobile phones.
3. OUR CLIMATE IS CHANGING RAPIDLY
The world is warming and extreme weather events are becoming the norm. Station design needs to anticipate how spaces will cope with extreme summer heat, how entrances can cope with flash flooding and how canopies will provide shade or protection from extreme inclement weather.
A good example of how this is being considered in new station architecture is Brisbane's Albert Street Station which is being designed with a large overhanging canopy and an entrance capable of keeping back several metres of flood water from the Brisbane River, which is very likely to break its banks again sometime over the next 100 years.
4. SAFE AND INCLUSIVE DESIGN
Metro stations, particularly underground stations, have stringent fire and life safety controls and systems that often constrain spatial design and reduce the choice of architectural finishes. Providing safe means of escape in case of a fire is the number one priority for any design. However, personal safety and inclusive and accessible design is also a priority with a goal of ensuring stations are uncluttered with good sight lines and no hiding places or infrequently used ​'dead' spots.
Open spaces with lots of people tend to be ​'passively policed' and feel safer. Solving a fire life safety risk by putting in compartment walls or solving structural challenges by adding lots of columns may inadvertently make a space less safe if it prevents passive policing. Macquarie University Station in Sydney achieves both. High ceilings act as smoke reservoirs with concealed smoke extraction ventilation systems, while an open concourse with clear sight lines promotes passive policing and personal safety.

5. ECONOMIC IMPERATIVE
Public transportation infrastructure forms the veins and arteries of our cities and without it our modern urban society would struggle to exist. Metros are more than just a means of getting people from A to B. They enable equality of access to jobs, public amenities and economic prosperity.
If an office building, a school or a theatre fails because of some calamity, the city will carry on around it. But when rail infrastructure fails, the consequences can be far-reaching. Designing for resilience is not just about keeping the trains running, it's about keeping our cities and their economic prosperity alive.
With all these risks and constraints to consider, it's easy for infrastructure to be ​'over-engineered', resulting in spaces that are functional but inhumane. But well-designed infrastructure can be both inspiring and practical.
The passenger needs to be at the heart of all design decision making, yet it's ironic that the passenger is also the one person that is not in the room when key decisions are being made. As designers, we all need to be guardians of the end user passengers and consider all project decisions at a personal experiential level – whatever the technical challenge.
After all, the design outcomes will be something that our children and grandchildren will have to live with through global warming, social unrest, pandemics and the rise of technology – as well as hopefully many, many years of peaceful economic, cultural, social and environmental prosperity.