From Ordinary to Extraordinary: A New Iconicity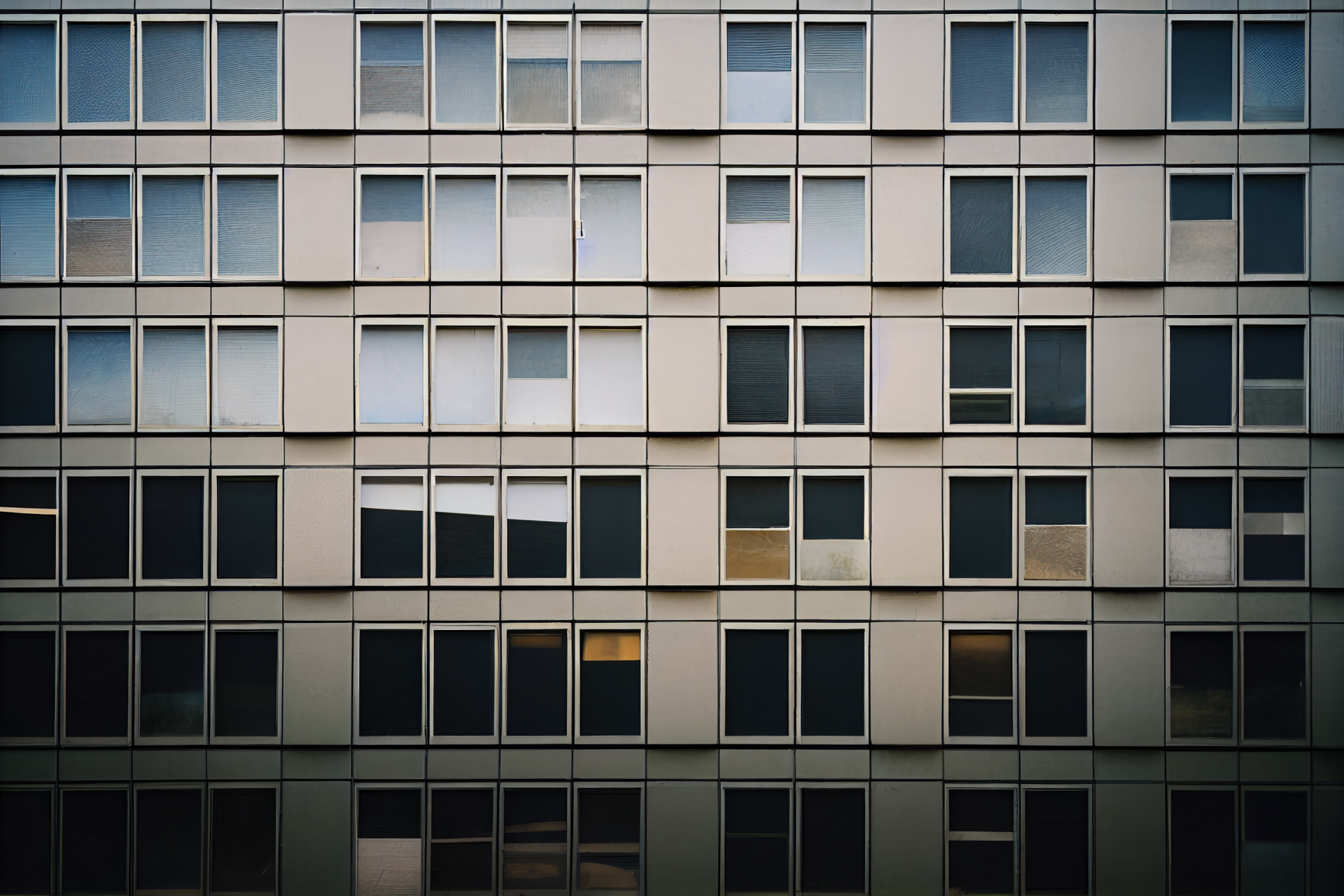 Could the renewal of existing buildings be a more forward-thinking and rewarding alternative to bold new attempts at iconic architecture? Our Singapore-based Senior Associate Razvan I. Ghilic-Micu outlines six essential ingredients to transform the ordinary into the extraordinary.
Why are we so obsessed with iconic architecture?

Every large city worldwide has iconic, architectural landmarks. We see them in tourism advertisements, postcards, keychains, and LEGO sets. They are recognisable precisely because there are so few of them, proportionally speaking.
Most examples stand in stark contrast to their context. These buildings signal the kind of exclusivity and privilege that cannot be replicated or made available en-masse in a sustainable way. From Notre Dame rising over the squalor of 16th century Paris to the Empire State Building seen from the tenements of Canal Street on New York's lower east side — the divide is hard to reconcile.
And what is happening to the rest of the built environment?

While we've had our gaze arrested by this bubble of iconic buildings, everyday cities proliferated with millions of generic structures that quietly fulfil their function under the radar.
ICONIC VS GENERIC

While impressive and civically important, iconic architecture also generates a clear cultural blind spot. Fueled by the 20th-century petrochemical economy and global chains of distribution, materials, and labour, there's been little regard for the impact one iconic project may have on ecosystems or economies near and far from its site. It's something Kiel Moe expertly unpacks in his 2021 book Unless, on the expanded footprint of the retro-classic Seagram Building.
And when it comes to the rest of the generic buildings that command most of the world's real estate, embodied energy and urban space — why don't we talk more about them?
THE CASE FOR SHIFTING FOCUS

The aspiration to make our cities better, more sustainable regenerative places that serve both climate and community has typically focused on boosting new, exceptional architectural projects. I firmly believe cities need to shake this off, and hone in on the millions of more modest buildings — old and new — representing an extraordinary opportunity we often overlook.
So many ​'ordinary' buildings could benefit from substantial, sustainable improvements. Whether by enhancing the structure through adaptive reuse or increasing urban relevance and therefore tenant attraction, the list of gains leading to meaningful outcomes — social, financial, environmental and performance — is boundless.
Imagine a city where 90% of its buildings — the mundane and the boring — are actively improved through bold architectural interventions.
THE MOST SUSTAINABLE BUILDING IS THE ONE YOU ALREADY HAVE

The World Green Building Council shows that in Europe, 80% of the buildings already in use will still be around in 2050 . On that scale, cities become a canvas calling on designers of my generation to dedicate tracts of our careers to urban rejuvenation — leaving behind a better-built environment that generates minimal carbon emissions in the process.
The benefits of working with existing buildings are not only environmental. Piloting brave new ideas with existing built stock reduces financial capital expenditure risk. It allows for multiple iterations with potentially higher and faster return on investment than most new builds.
Pair these advantages with a light-touch feasibility study on how a creative business model and design strategy can dovetail with forward-thinking incentives — like those offered in cities like Singapore — and the new opportunities for old buildings could be a game-changer.
Sure, not all existing built stock is created equal. Some old buildings do have to come down for various reasons — primarily safety. A structural assessment and thorough survey should be necessary before demolishing any large building. And after the dust settles and the site is cleared, in its place will hopefully rise an exceptional building, designed to meet all our aspirations, fit to last a couple of hundred years, iconic and inspirational from the inside out.
In Singapore, the process of reviving existing buildings is already underway.
A year ago, one of our post-Independence modernist landmarks — Golden Mile — was gazetted as a conserved building, paving the way for meaningful redevelopment.

Hopefully, it will soon extend to all buildings — especially the many ordinary ones. Only then, can we start turning today's ordinary, into tomorrow's extraordinary.
SIX ESSENTIAL INGREDIENTS FOR TURNING THE ORDINARY INTO EXTRAORDINARY
Positive change can be incremental and tactical, from the scale of a single floor light-touch intervention to a more holistic rejuvenation of an entire precinct. As Asia's cities are moving into a post-pandemic future, there's a growing appetite to move the needle on the development of more sustainable buildings in a controlled and tangible way, focusing on measurable outcomes.
Here are six essential ingredients to the successful renewal of existing buildings based on recent commercial projects and conversations with industry partners and clients.
1. Ask yourself – Am I being a good host?
Who is frequenting your building and using its amenities? What's the footfall and demographic of your tenants' workforce, customers and visitors? It's ok if you don't know yet. Big data can help unlock a real-time picture of the footfall and demographic types currently frequenting your building and its amenities. This data can also act as an aspirational benchmark and inform your design process. At Hassell, we work with our partners, Place Intelligence, to create great places with purpose based on what the people who use the building want and real-time evidence of how they use the building.

2. Rethink your community
Are you playing to your strengths? This is where design strategy kicks in. Matching your floor configurations to the right types of businesses will allow you to focus on the right audiences and maximise the performance of the building for the right culture. Sometimes you can achieve more with less, if you get your strategy right.
Well executed test fits are a perfect way to push the envelope — figuratively and literally — of your renewed space.
We've developed robust strategies for landlords and occupiers, designing the future from the inside-out and unlocking productivity and wellness.
3. Make the best of good bones
For most buildings, the primary structural system – that is, the columns, beams and slabs containing the bulk of embodied energy – tends to outlive the building façade, especially in a harsh tropical climate like Singapore.
A well-designed re-clad of an existing building dramatically extends its life span and relevance while minimising its overall embodied carbon and future energy consumption.
The great news is that external cladding systems have come a long way. The efficiency of external shading, paired with operable systems that introduce fresh air into the building are finally improving the quality of indoor environments and lowering energy consumption.
A new external look, a better internal environment, lower energy consumption and higher sustainability ratings are only a few of the immediate benefits of a meaningful re-clad. In time, there are also cost reductions as the building's performance is optimized. These changes make the investment not only worthwhile, but an essential first step for any existing building on its way to renewal.

4. Green it like you mean it
A space that breathes doesn't just provide a buffer for heat, noise and indoor air pollutants — it also promotes a vital visual connection to nature.
Holistic biophilia is about more than planting. As the science of sustainability, carbon, and energy evolves, the world is moving from decorative images of buildings covered in plants and trees to regenerative design — a performance-based approach to building ecosystems. Most of these holistic high-performance solutions are more than skin deep and may yield more dramatic outcomes than just aesthetic ones.
Investors, owners, and occupiers can pursue ambitious sustainability targets by leveraging green funding to improve the environmental performance of their buildings. The latest goals set by Singapore's Green Mark 2021 ensure that ratings target ambitious energy efficiency and performance-based recertification. The business cost of not improving existing assets by unlocking biophilia is now greater than ever.

5. Are you being a good neighbour?
What's your street style like? How can you improve the experience of passers-by? Creating a recognisable meeting point for the rest of the neighbourhood and finding ways to build an urban or street level presence before people enter the lobby can transform an ordinary building into a destination and a key part of the local community.
6. Make new friends, and welcome old ones

If you want to delight your existing community and attract new friends, you'll need to blend commercial best-practice with hospitality. Having an address is not enough. Stand out from the crowd by creating something that uniquely distils your values and aspirations into a space like no other but still complements the existing built environment in your immediate urban locale.
Invest in a ​'third place' where people want to be. Turn your arrival space into a place where people don't just pass through. Make it a hub of amenities and encourage them to dwell.
A strategic café, great meeting spaces, collaborative areas, or even a wellness-focused environment will turn a transient experience into a place of belonging, building trust and encouraging a community to form and thrive. It's a generous way to connect with the building's existing tenants, and the broader pool of patronage available in the area. This is good for your building and even better for the city.

A successful third space is about the quality of social experiences. Our recent annual Workplace Futures Survey revealed that socialising and a sense of community are major attractors for drawing remote workers back to the office. One of the most compelling findings in our research was that the traditional 9-5 office culture may never return.
From the 2,500 employees we surveyed worldwide, including workers in Singapore and mainland China we discovered that to attract them back, employees now strongly prefer to find features they have at home or outside their regular work setting in their workplace: a comfortable place to unwind, fresh air, great coffee and spaces without distractions.
The future workplace is a shared agile space that feels as comfortable as home yet is infinitely more exciting.

TOWARDS A NEW ICONICITY
The climate emergency makes it an imperative for us to dramatically curb carbon emissions now — and what better way of doing so than by turning our attention to the many unremarkable buildings in our dense cities.
I am optimistic that the six areas of intervention proposed above are a great foundation to reinvigorate ordinary existing buildings into extraordinary future places – and the new icons of tomorrow.