Workplace design, data and the era of
COVID-19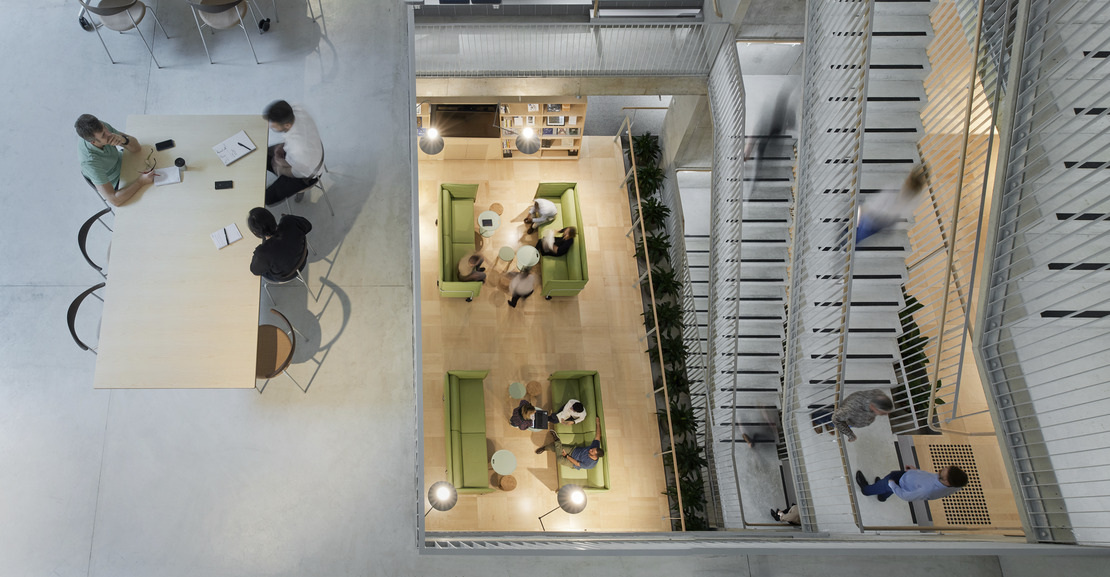 Whether you're a
CEO

, a property manager or a workplace designer, the office has been the headline conversation of 2020.

How many will go back? What will it look like? How will workplace culture change?

It's a topic we've been examining closely, in everything from our Workplace Beyond 2020 survey to one of our latest podcasts – a ​'Creative Conversation' on the future of corporate campuses.

Whatever line of inquiry we're following, we know a mix of qualitative and quantitative insights give us the greatest handle on what's happening in a workplace. Data really does make the difference to our design process.

For this episode of Hassell Talks, our design strategy lead and Principal Evodia Alaterou is joined by Alex Birch, co-founder and CEO of tech start-up XY Sense. Using sensors positioned within a workplace, their company gets real-time information on how employees move throughout their space and use their work settings – not to mention a better understanding of what makes a safe working environment post-COVID.

Evodia and Alex share what they've learned gathering data from four workplace and employee experience leaders in Australia. And we get to hear directly from people inside those businesses too. Cameron McIntosh from Arup, Madeline Mios from Culture Amp, Mark Comer from Cbus and Adam Fitzhenry from Sunsuper talk about the challenges their organisations faced – and how those made them re-think the tools they use to understand and measure their workplace performance and their culture.
"

I've heard a few clients actually say that 2020 is the year in which they really nailed remote work - and that 2021 will be the year of the experiment."

Evodia Alaterou, Principal
"

How can organisations retain the culture of what they've had in the past, or at least augment the culture to build upon that change of the new normal? And understanding exactly what feeds into that new normal is a big part of it. "