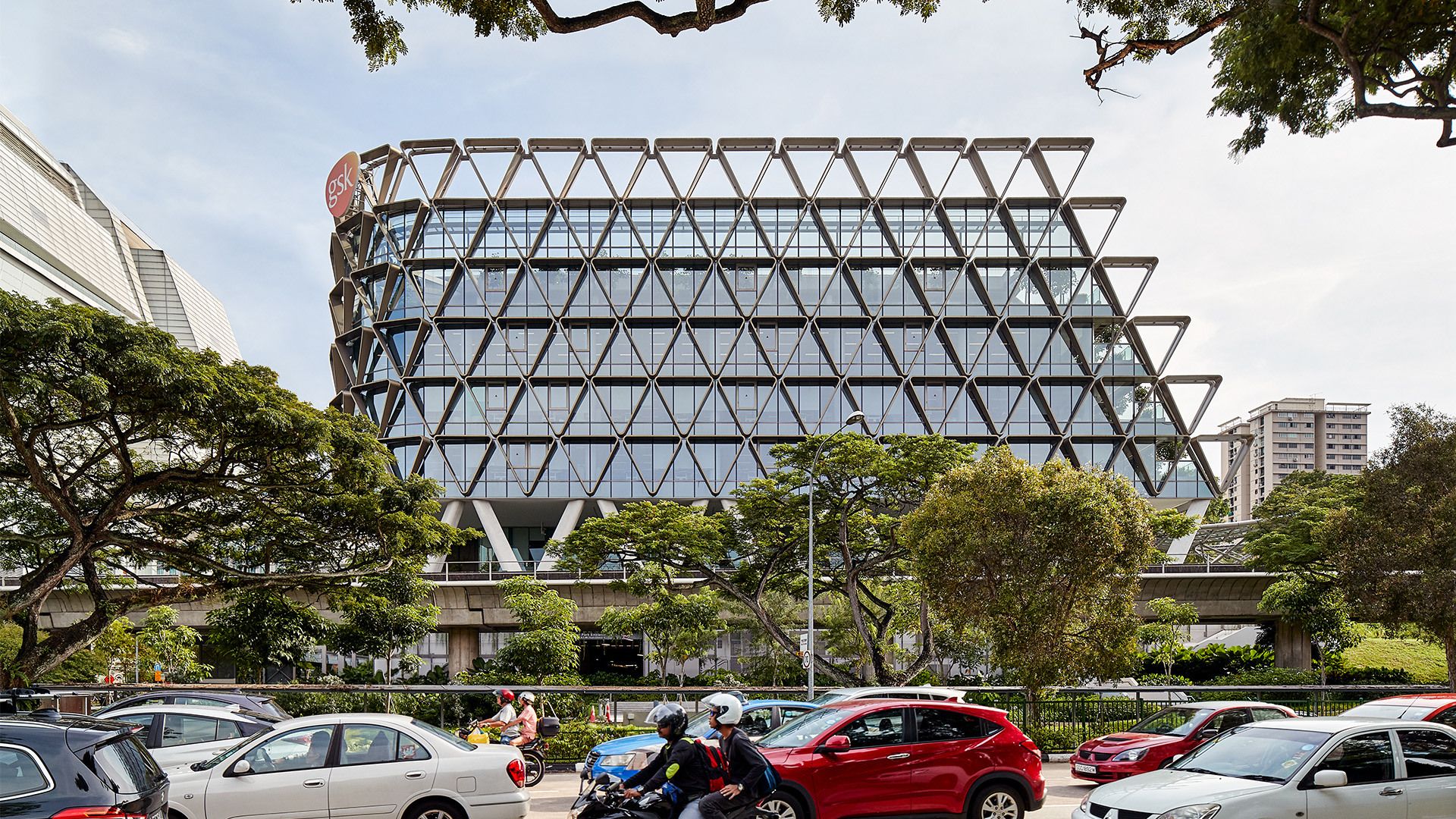 Our award-winning purpose-built Asian headquarters for global healthcare business GSK is a beacon of health in the region.
We designed the new HQ – in Singapore's strategic One North business hub – to exemplify the company's agile and collaborative working principles. The aim was to keep people and ideas flowing freely across a high-performing workplace – encouraged by horseshoe-shaped floors around a central atrium that allow people to move quickly and easily.
We took what the company learned from its ​'Smart Working' sites globally and applied it to the design principles for GSK Asia House, anticipating how new ways of working in Singapore would evolve over time.
Our integrated team approached the project from the ​'inside out', running workshops with key groups at GSK to find out what inspires and engages their people. Armed with all those ideas from employees, we created an agile, open and multi-layered campus with a focus on the future.
A NATURAL CONNECTION TO HISTORY
The building's distinctive façade appears as a screen of ​'petals' and exemplifies the strong connection to nature.
The cascading sky gardens seamlessly connect GSK to its tropical parkland site – with more than 60,000 new plants and trees – as well as three revived colonial heritage bungalows within the park.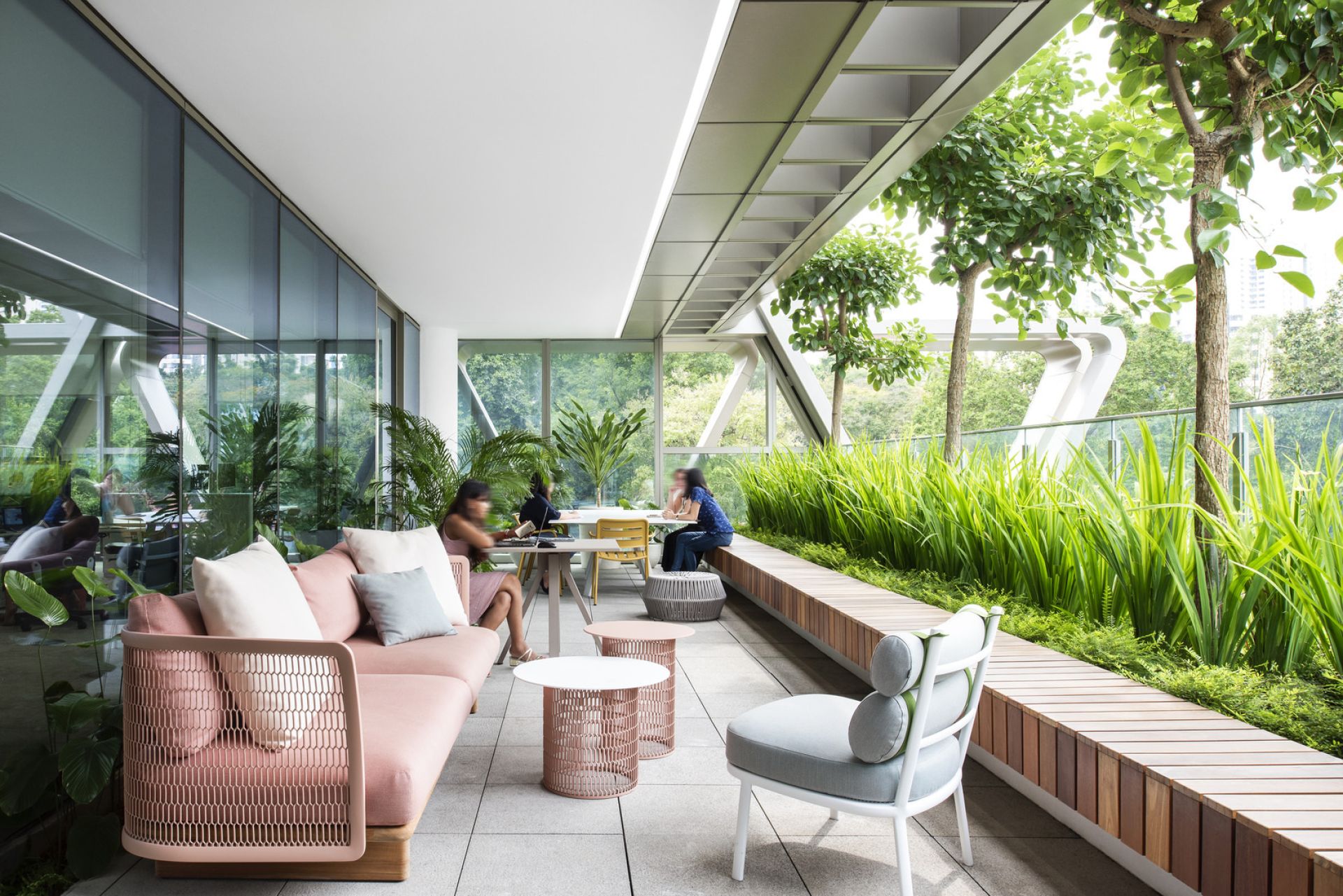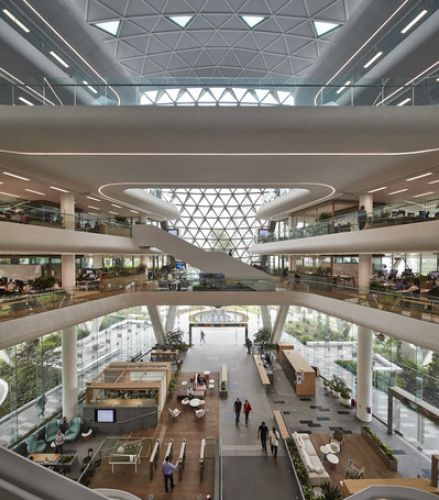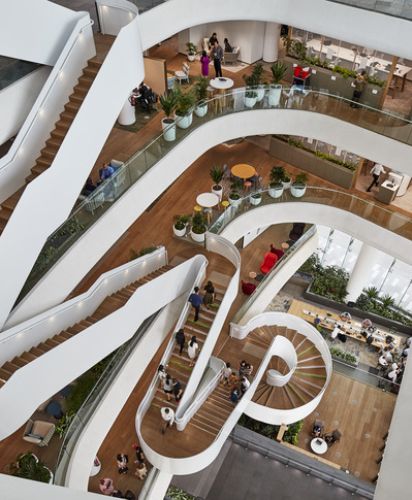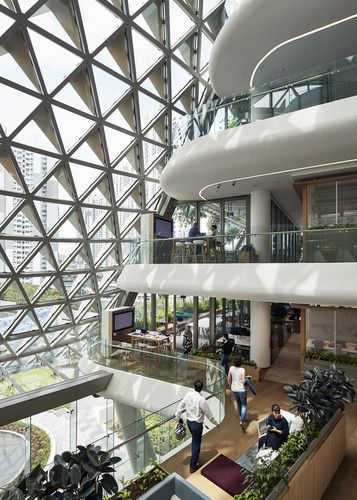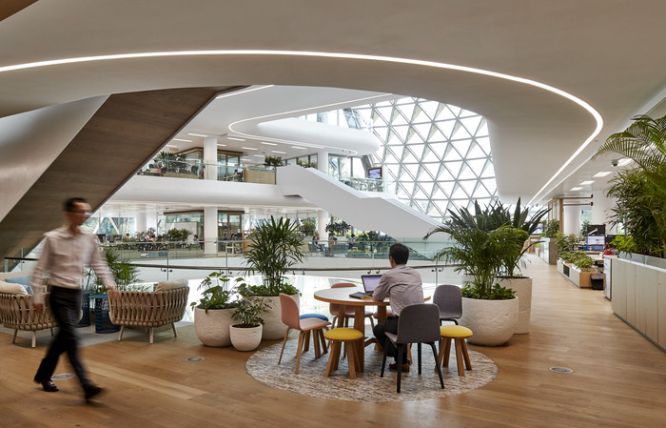 300%
increase in collaboration space
>800
collaboration seats of various types
>530
ergonomic workpoints, 100% adjustable
2019 Singapore Landscape Architecture Awards - Silver Award - Commercial Landscape