Wyndham Grand Yangon Royal Lake Hotel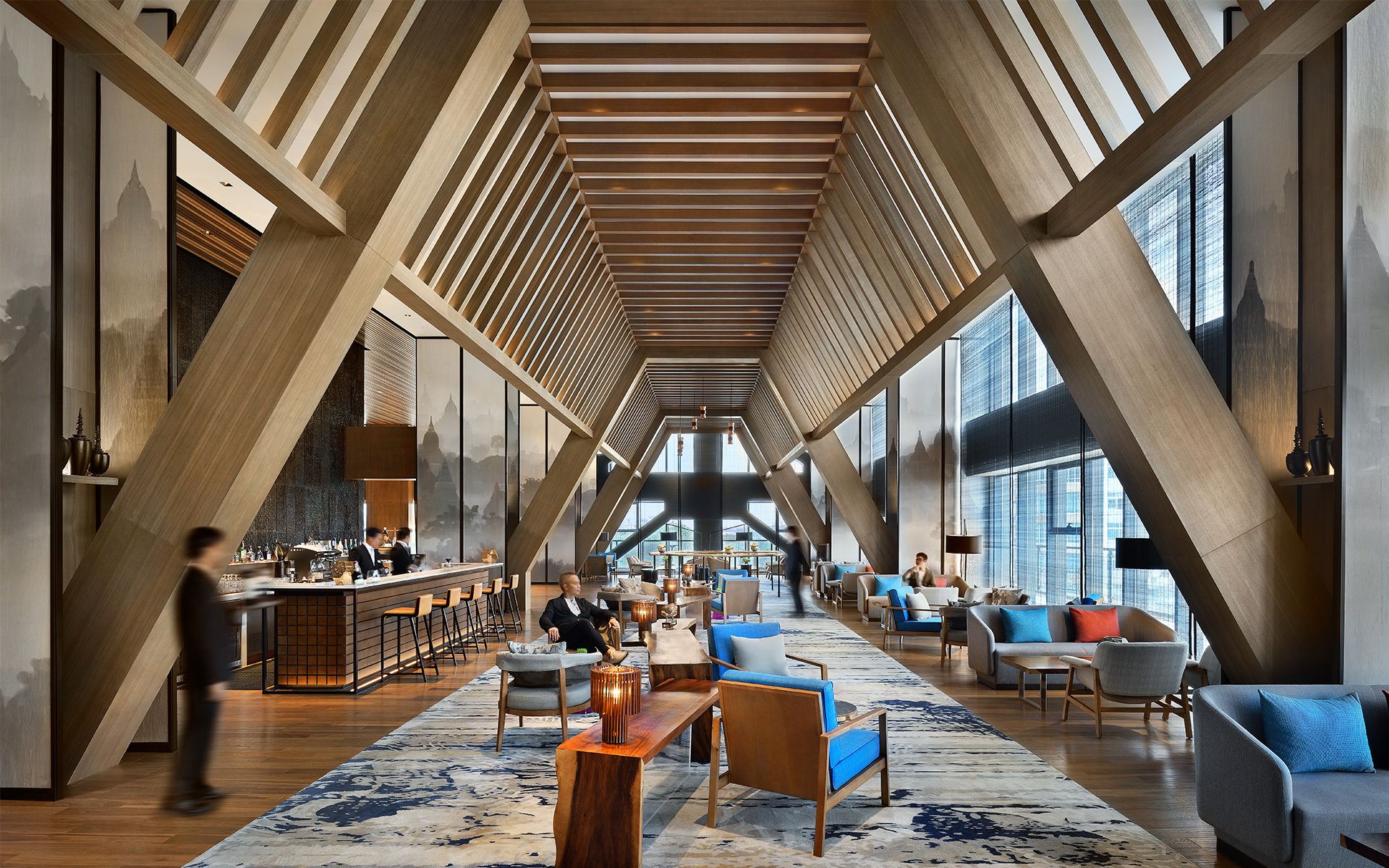 Capturing the sense of wonder and delight felt by first-time visitors to Myanmar's largest city, the Wyndham Grand Yangon is designed to give global travellers an authentic Yangon experience.
Demand for luxury accommodation is increasing as international tourism to Myanmar continues to grow. From its position on the banks of the Kantawgyi Lake, the city's leading hotel addresses this demand while immersing guests in the rich history, culture and landscape of Yangon.
The Wyndham celebrates and immerses guests in its location from the moment they arrive, with stunning views of the lake and shimmering Shwedagon Pagoda from the lobby and an outdoor walkway between the lobby and the dining area.
We incorporated home-grown materials wherever possible. The city's characteristic brick-red colour and Burmese vessels accentuate the hotel's local feel, while challenging structural beams create a distinctive, striking element.
We immersed ourselves in Yangon daily life during the design process, and this made the biggest impression on our concept. We wanted our design to translate the openness and authenticity of people, and the warmth evident in every interaction.