Taking cues from its 1920s site, we imagined Ovolo Inchcolm as a contemporary version of Gertrude Stein's Parisian Salon – a place where ideas, food and wine are flowing all the time.
The hotel's different spaces work like ​'stories', with changing themes offering guests new experiences as they move through this captivating Brisbane, Australia destination.
The design makes tongue-in-cheek references to the building's backstory as a private home and medical offices while also playing up its stunning heritage details, such as the original silky wall panels throughout the hotel.
One of the focal points is the aptly-named ​'Cabinet of Curiosity' in the foyer. This eclectic mix of books, art and objects captures the essence of the Ovolo brand – quirky, beguiling and fun.
DESIGN TEAM: Shelley Gabriel, Ingrid Bakker, Philip Harper, Natalie Louey, Matt Sheargold, Emily Choo, Florence Paul
IMAGERY: Nicole England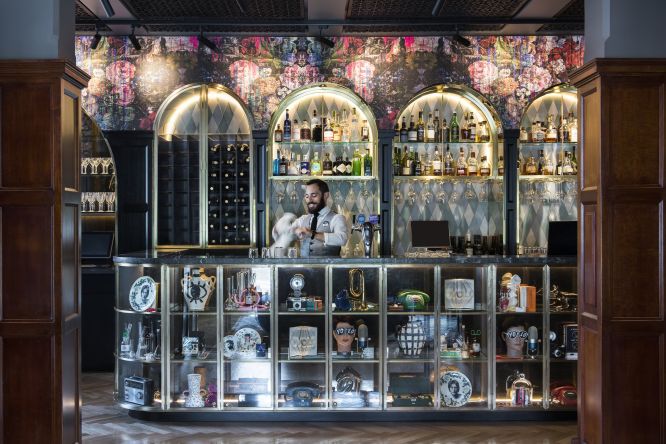 At Ovolo Laneways guests have no doubt they're in Melbourne given the hotel's distinctive design takes its inspiration from everything the city's known for.
Once a block of lacklustre serviced apartments, the hotel is tucked into the city's labyrinth of laneways. Its position encourages exploration of Melbourne's street art, hidden bars and restaurants, and the lively theatre precinct.

We seized the theme of discovery for our design, taking guests on a sensory adventure. From the dramatic concierge-style reception, they travel past illuminated custom artwork and brightly coloured doors in dimly-lit corridors before arriving at one of the calming, restorative guestrooms.
IMAGERY: Dianna Snape