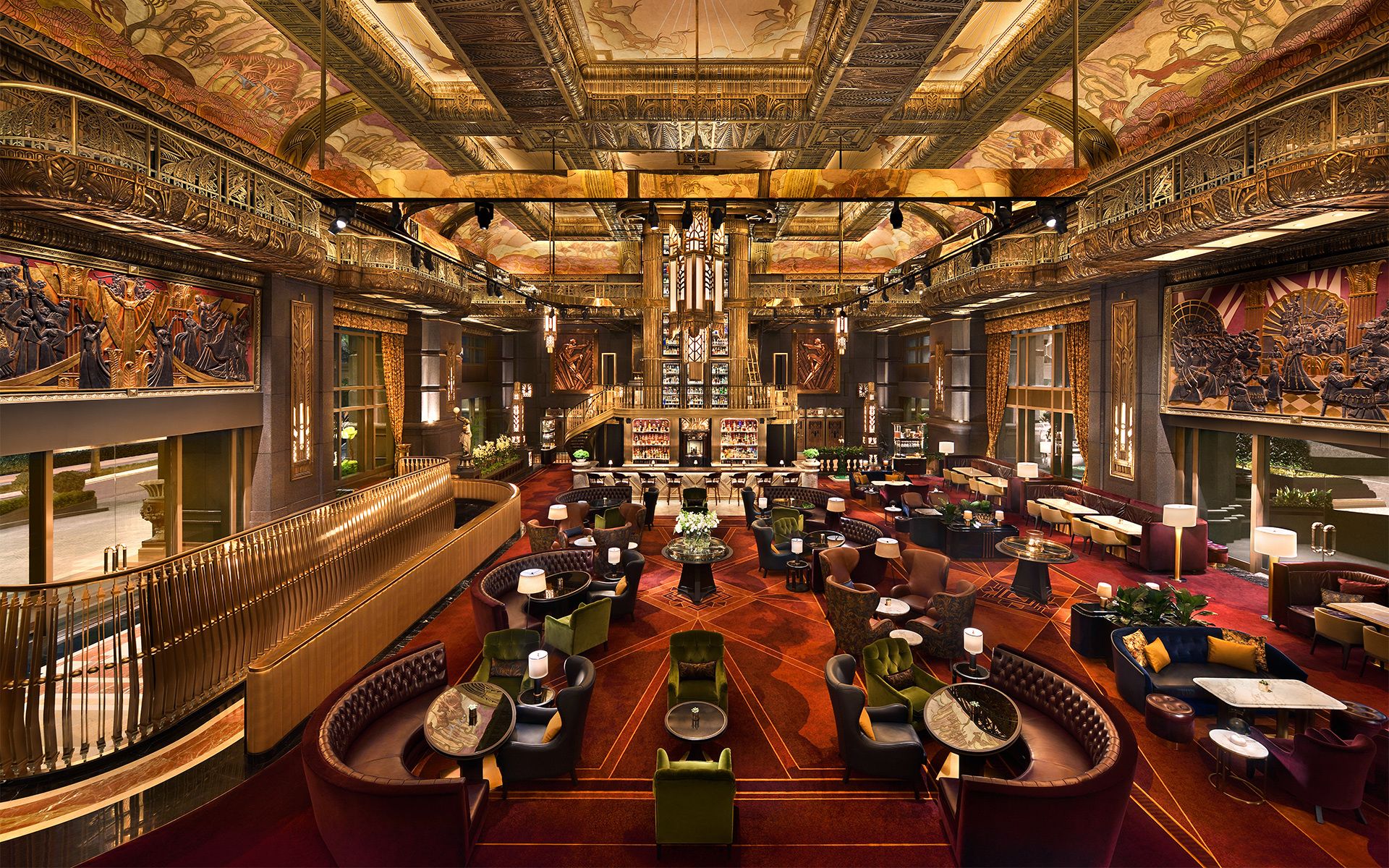 Inspired by the Art Deco architecture of New York and Europe, Singapore's prestigious Parkview Square evokes the glamour and decadence of the 1920s.
The building's vast, opulent lobby bar, Atlas, reveals those same influences. Yet the space was not reflecting its full glory until a modern update brought it back to life – and made it a global drawcard.
Working with the family of original developer CS Hwang, we approached the project as an evolution – a fresh but faithful take on his vision as well as a careful restoration of early work by James Adams Design.
The renewal celebrates the drama and impact of the richly detailed, elaborate space – a multi-award-winner in hospitality.
Our layered design echoes the geometry, gilded brass work and frescos throughout the building, while the signature, three-story liquor cabinet features an elegant platform for accessing the world's largest gin collection.
Client
Chyau Fwu Devlopment
Location
Singapore
Status
Completed
Year
2017
Scale
135 seats
Collaborators
Proof & Company
Design team
Paul Semple, Matthew Shang, Min Han, Jessica Rina, James Jason
Photographer
EK YAP
Bar of the Year 2019
Best International Cocktail Bar 2019
Best Bar in Asia 2019
Drinks International / William Reed Business Media
"…the grandiose speakeasy-inspired opulence is not lost although the space feels thoroughly refreshed and re-energised."