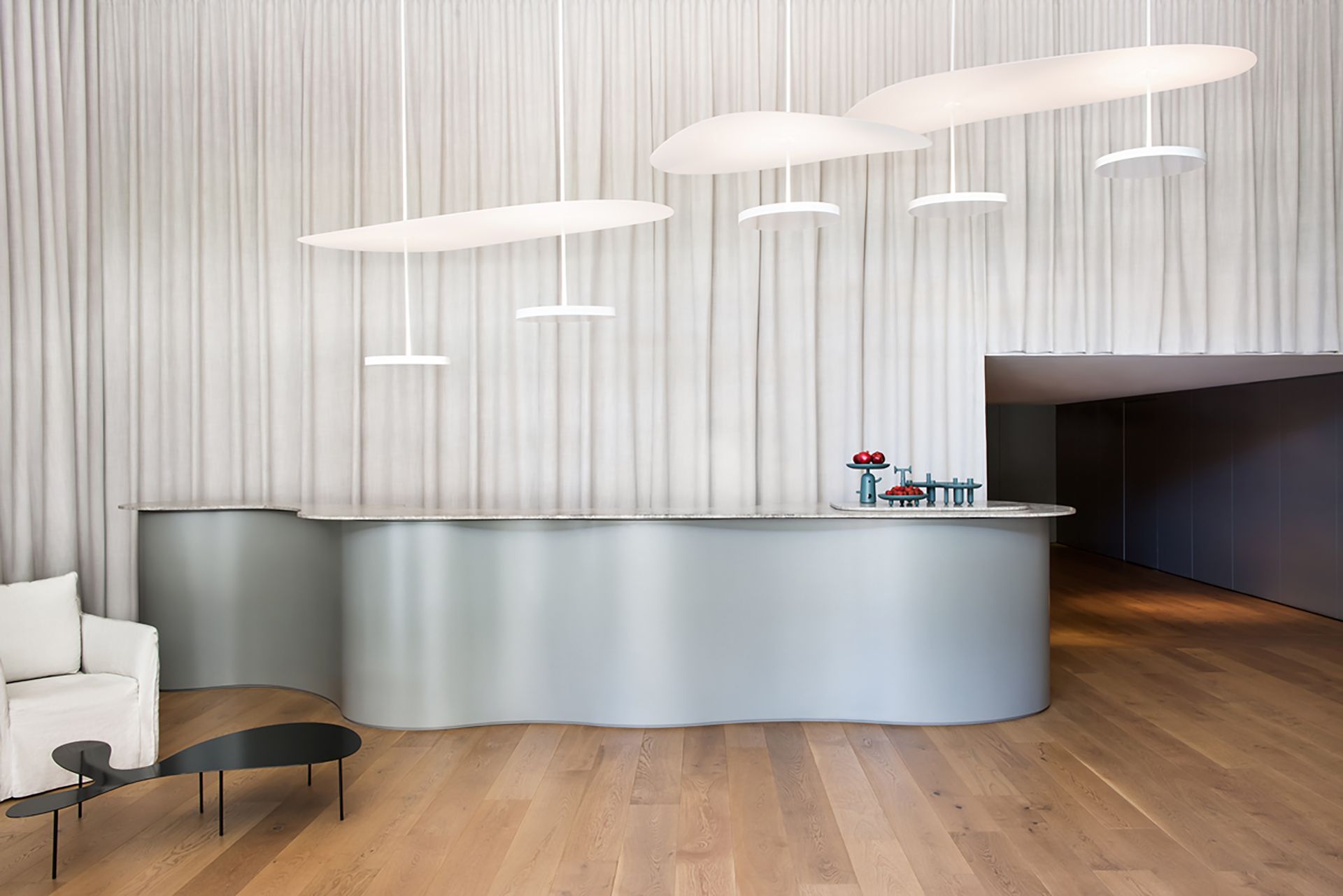 More than a makeover, our concept for the Larmont Sydney gives the hotel a distinct identity to match its enviable location and boutique brand.
Our design challenge? To create cohesion in a mix of new and refurbished rooms, reflect the brand's focus on timeless comfort, and riff on the hotel's position at the crossroads of three eclectic, cosmopolitan neighbourhoods – drawcards for locals and visitors alike.
The area's winding streets and undulating landscape inspired details like sweeping curtains around the bedheads and curved joinery in the rooms, where we also opened up wardrobes and bathrooms for uninterrupted views.
Touches like banquette window seats and dining tables (doubling as desks) add the domestic-style luxury the Larmont is known for.
Our aim? To make guests feel like they're visiting a friend's stylish and sophisticated home that happens to be right in the heart of the action.