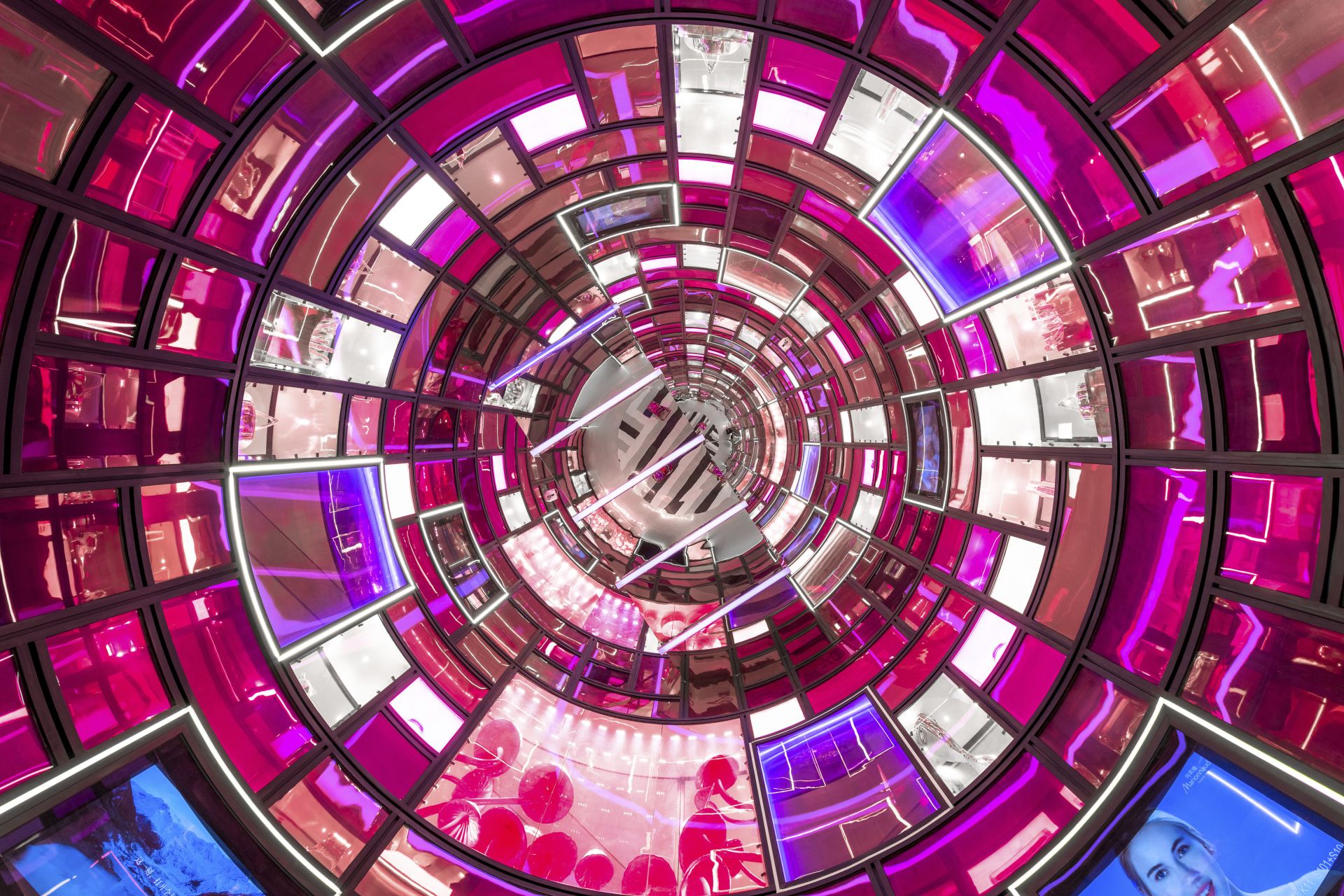 Our tongue-in-cheek approach – a shopaholic's dream – transformed this 20-year old department store into an ​
'

art mall' worthy of the K11 brand's portfolio.

A huge success since opening, K11 Wuhan in China proves that bricks-and-mortar retail can thrive with the right amenity-driven design, an inherent sense of fun and an eye on the future.

Verticality was one of the driving ideas behind the retail planning, encouraging visitors to go upward and explore. We achieved this by strategically placing vertical landmarks as well as floor specific landmarks throughout the mall, and also connecting to the adjacent mall via an external bridge.

And in line with K11's approach to having the mall be the star attraction rather than the stores with every inch of space being used, we've designed the mall to have an ​

'

Easter egg' type of surprise in every corner.

Three spectacular, interconnected circular chambers with retail stores wrap around the outside, where people can experience products as ​

'

masterpieces', and shopping as a series of exciting discoveries.

A pink accessories chamber in a museum-style setting with displays towering up to the mirrored ceiling makes visitors feel like they've stepped into a space that extends into infinity.

The five-storey yellow toy chamber draws on elements of amusement parks and playgrounds and the fantasy many children have of living in a toy factor.

The sci-fi-inspired blue technology chamber lets visitors get lost in a world full of their favourite tech products, with pop-up stores and seasonal themes taking over the space at different times of the year.

Hassell also designed the landscape architecture for the outdoor area and the mall is also studded with artwork from China and abroad, part of the signature K11 philosophy.
Client
New World China Land (Wuhan)
Location
Wuhan, China
Status
Completed
Year
2020
Scale
43,000 sqm
Design team
Andrew Yip, Carrie Ho, Hiko Siu, Jessica Sandford, Cyu Cheung, Natalie Cheng
Imagery
Dirk Weiblen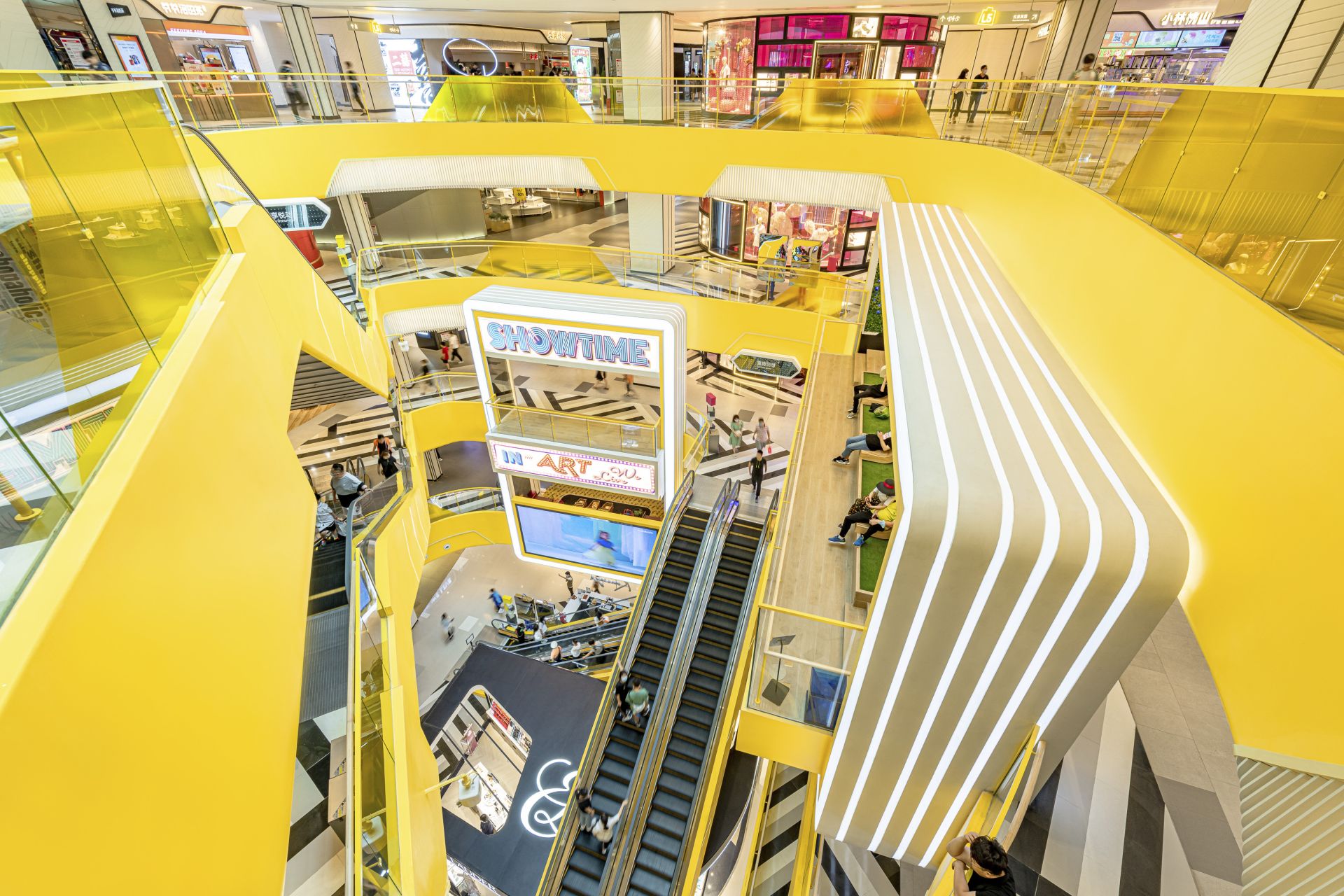 At the time of opening, more than 95 percent of the stores had already been leased, and the tenants include a slew of high-end and boutique brand flagship stores, 35 percent of which are new to Wuhan and Central China.