Hassell wins three Singapore Institute of Planning awards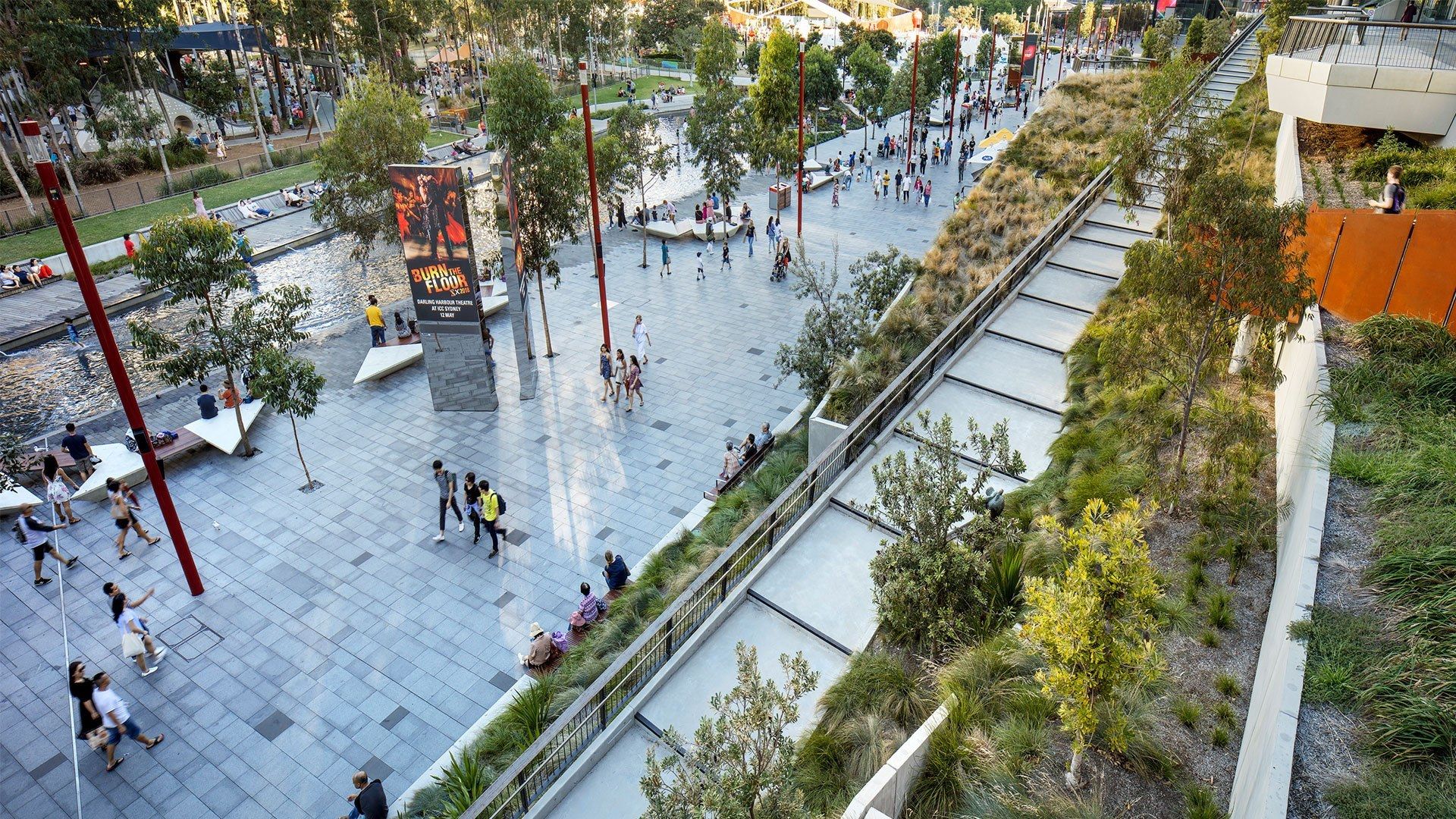 Three Hassell projects were among 26 awarded at the 6th Singapore Institute of Planners (SIP) Planning Awards 2019.

In the International Category, the Darling Harbour Transformation took out the top Gold award for Urban Design, Collect and Connect: Resilient South City was awarded Silver for Resilient Planning, and the Panda Land Master Plan received Bronze for Best Planning.

SIP President, Wilfred Loo, said that the awards recognise excellence in the planning and design of both local and overseas projects. The winners are acknowledged as ​"models for the planning and design professionals in Southeast Asia and the region," he said.

Singapore's Minister for National Development, Mr Lawrence Wong – the event's Guest of Honour – said that rapid urbanisation continues to be the main challenge for planners today.

​"With rapid urbanisation, cities everywhere are becoming more complex and difficult to manage – be it social inequality, environmental issues, or in the longer term, climate change. Hence, the way we organise and plan our cities to be more liveable, and sustainable becomes so much more critical," he said.

All three of the projects awarded promote social and environmental sustainability and resilience through strategic, multi-layered and collaborative approaches to urban planning and design, said Hassell Head of Landscape Architecture Angus Bruce.

​"This collection of awards highlights the breadth of responsive regeneration projects our design teams are delivering across the globe. From the revitalisation of Sydney's most visited public destination to ensure its ongoing popularity; to the community-based resilience strategy for South San Francisco that reconnects the city with its waterfront while addressing climate change impacts; to the conservation-focused, city-wide tourism plan for Chengdu – home to China's largest contiguous Panda habitat," he said.
"

This collection of awards highlights the breadth of responsive regeneration projects our design teams are delivering across the globe."