The workplace beyond 2020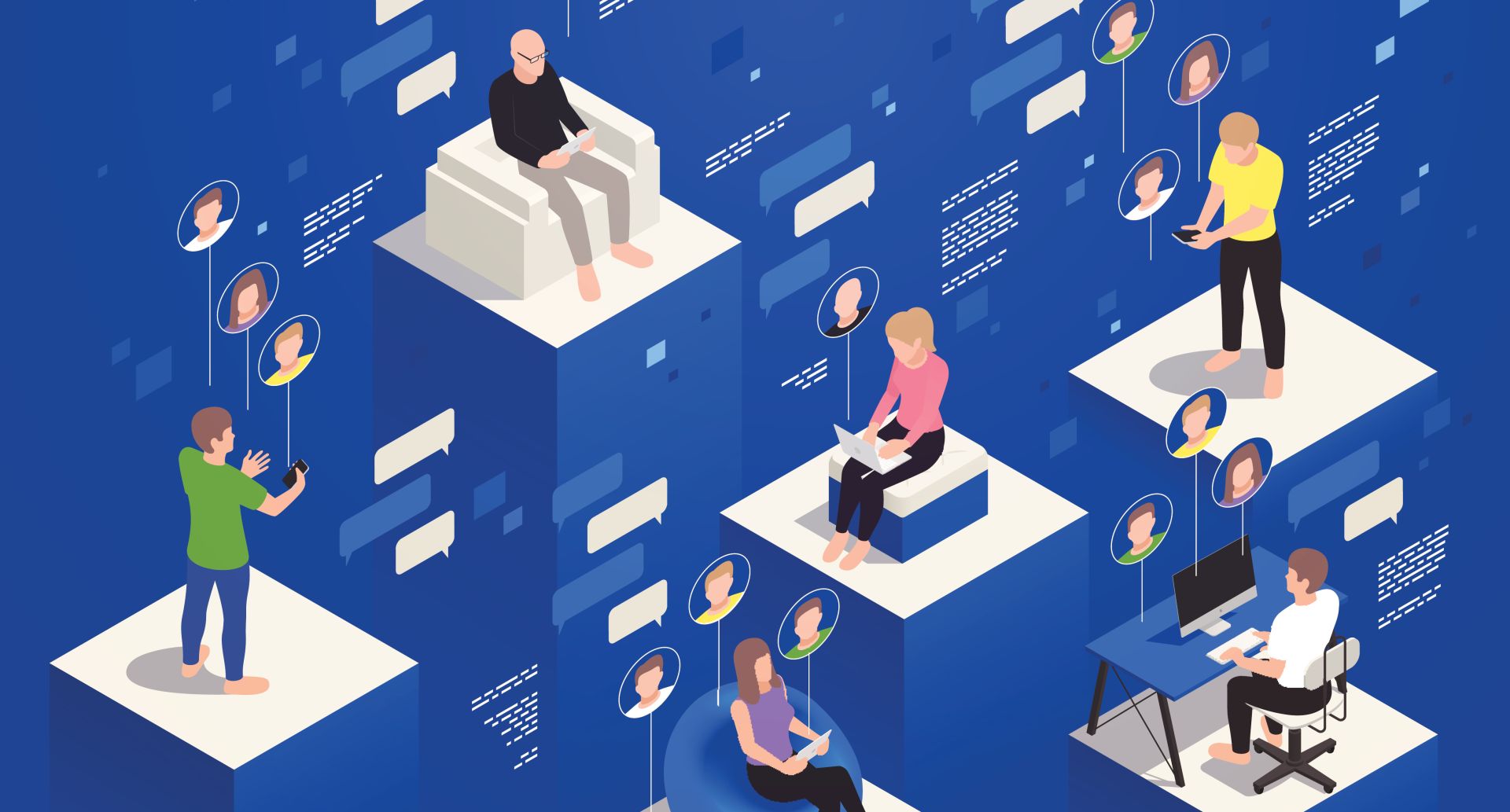 Workplaces changed for good in 2020.
For most organisations, 2021 is looming as the year of the experiment. Firms that have been holding their breath, reacting in real-time to the COVID-19 pandemic, are beginning to look ahead. They are starting to think strategically, test new approaches, and reimagine how their workforce will operate after an extended period of disruption.
A lot remains up in the air. Will people want to return to the office? Are the changes temporary or lasting? How will organisational culture and output adapt?
To help answer these questions, we looked to Australia, where, in October 2020, large parts of the country had gone over 100 days without a case of COVID-19 and other parts were emerging from lengthy lockdowns.
Australia presents an interesting case study. While global discussion about the future of the workplace largely centres on the experiences of countries like the US and the UK – which are still deep in the midst of the pandemic – Australia is already moving into the next phase of the recovery.

We surveyed 800 Australian office workers in October 2020.
These individuals were recruited by our research partner to provide a statistically representative cross section of Australian office workers.
And we didn't just ask people about their workplace. We wanted to go where most surveys hadn't, and understand more about the breadth of cultural changes during COVID-19 as well as space and workplace tasks. COVID-19 has shown us that these two concepts aren't mutually exclusive. Culture isn't the sole concern of HR, and space isn't only the concern of facilities teams. In our survey, we asked people about both – to better understand how one affects the other.
We crunched the data to produce six key insights into what this means for the future of the workplace.
1. The office isn't dead

Despite the dramatic increase in work from home, we're starting to see signs that employees want to return to the office – but perhaps differently than before. At the moment, only 30% of the participants are working from an office full time. But when we asked them where they'd want to work in the future, most said that they'd prefer to work from an office. 42% said they'd most want to work from an office exclusively and another 32% said they'd prefer to work from both an office and other locations.
Recently, people have been asking whether or not the office would survive the pandemic. But it seems a better question is what type of work is best done in an office?
2. Habits take time to change
Australians have experienced COVID-19 differently across the country. Some states were in varying degrees of lockdown while others were free of the virus for months. The number of people working from home therefore varied significantly by state.
In Victoria, most people were working from home because of a mandatory lockdown. In New South Wales, where people often commute via public transport, about a third were choosing to work from home. But in the rest of the country, only 10% of the participants were working from home.
When we asked all participants where they wanted to work in the future, people in Victoria were far more likely to say they wanted to work from home (29%) than those elsewhere (19%). People in Victoria hadn't soured on the office (89% still said that they were open to working in an office compared to 92% nationally). Rather, it seems that the longer people work from home, the more comfortable they become with doing so.

Companies need to consider how their location and local context shapes employee expectations. Workplace strategies that are effective in one region may not do well in another.
3. Ultimately, people want flexibility
We asked participants to rank the desirability of different workplace models that ranged from working exclusively from home to working primarily from a central office, with a number of hybrid options in between.
Working exclusively from home without an office was polarising. Some people thought it was very desirable, yet an almost equal number said it was very undesirable – and overall this was the least favoured option.
The most popular option was a hybrid scenario involving working from a central office with the flexibility to work from home or another space as needed. For many people in the sample, this wasn't a hypothetical scenario. This was something that 58% of them were currently doing – working partly at home and partly at the office.
Leading companies will need to consider how to create a successful hybrid ​
'

office + elsewhere' workplace experience – something that will be unfamiliar to most.
4. Diversity and inclusion will be a focus of the return
In areas of Australia where people have been more hesitant to return to the office, like Sydney, there are distinct patterns in those who want to return to the office. Men show more desire to return to the office than women. Managers want to return more than individual contributors, and older employees are significantly more likely to want to return than younger employees.
These breakdowns give us strong hints about who the office is and isn't working for.
Simply put, if you're an older man in management, the office may seem a lot more appealing than if you're a younger woman.
If companies want diversity and for their employees to return to the office, they need to make their workplace experience appealing for everyone.
5. Working from home hasn't affected culture – or has it?
We measured workplace culture in several ways. We asked people whether they trusted their coworkers and whether they felt like they belonged. We asked them whether their company was unified, both socially and organisationally.
We expected that people working at home would feel disconnected from their company and its culture. But when we analysed the data, there was no statistical difference in the cultural outcomes of those working from the office compared to those at home. Sure, some of those working from home reported that they felt lonely or missed their colleagues, but they still felt connected to their company's culture.
This cultural continuity is surprising until you consider that most companies paused or ceased hiring during the pandemic. Most employees are not recent hires (in our sample, only 4% were). This means that most employees are already familiar with their organisations. They've spent time in the office, created social connections, and absorbed their company's values well before the pandemic kicked off.
In a sense, companies have been coasting on a culture forged over many years. As hiring picks back up, it remains to be seen how these workplace cultures will be maintained.
6. Good workplaces are good business
In the survey, we measured both the quality of a person's primary workplace and their performance. To calculate the quality of a person's workplace, we assessed each person's ability to do work and to connect with colleagues. We then considered their performance based on how engaged they were, how connected they were to the company's purpose, how likely they were to resign, and how much they trusted their colleagues.
Using this data, a clear pattern emerged. People in better workplaces tend to perform better. It doesn't matter whether a person works at home or in the office. If the workplace is good, they're more likely to perform better (although the impact of a good office is greater than a good home working environment).
In many ways, this should be obvious. A person in a workplace that hinders their ability to get work done isn't likely to be engaged or enthusiastic about their job. And similarly, a person that finds it hard to connect with their colleagues isn't going to feel socially integrated.
The challenge for companies is that they've traditionally had extensive control over an employee's work environment. But if employees are more likely to spend part of their time working from home, how can companies continue to foster a good working environment?
The question for 2020 and beyond is how can companies maintain the power of good workplace design when staff won't always be working in the office?
This Hassell survey provides rich insight to help organisations make data-driven workplace decisions in 2021 and beyond.
Contact us to find out more about the survey and how we can turn insight into action with your organisation.
Contact us