Aboriginal designers Yerrabingin + Hassell finalists in ANZ Stadium Precinct competition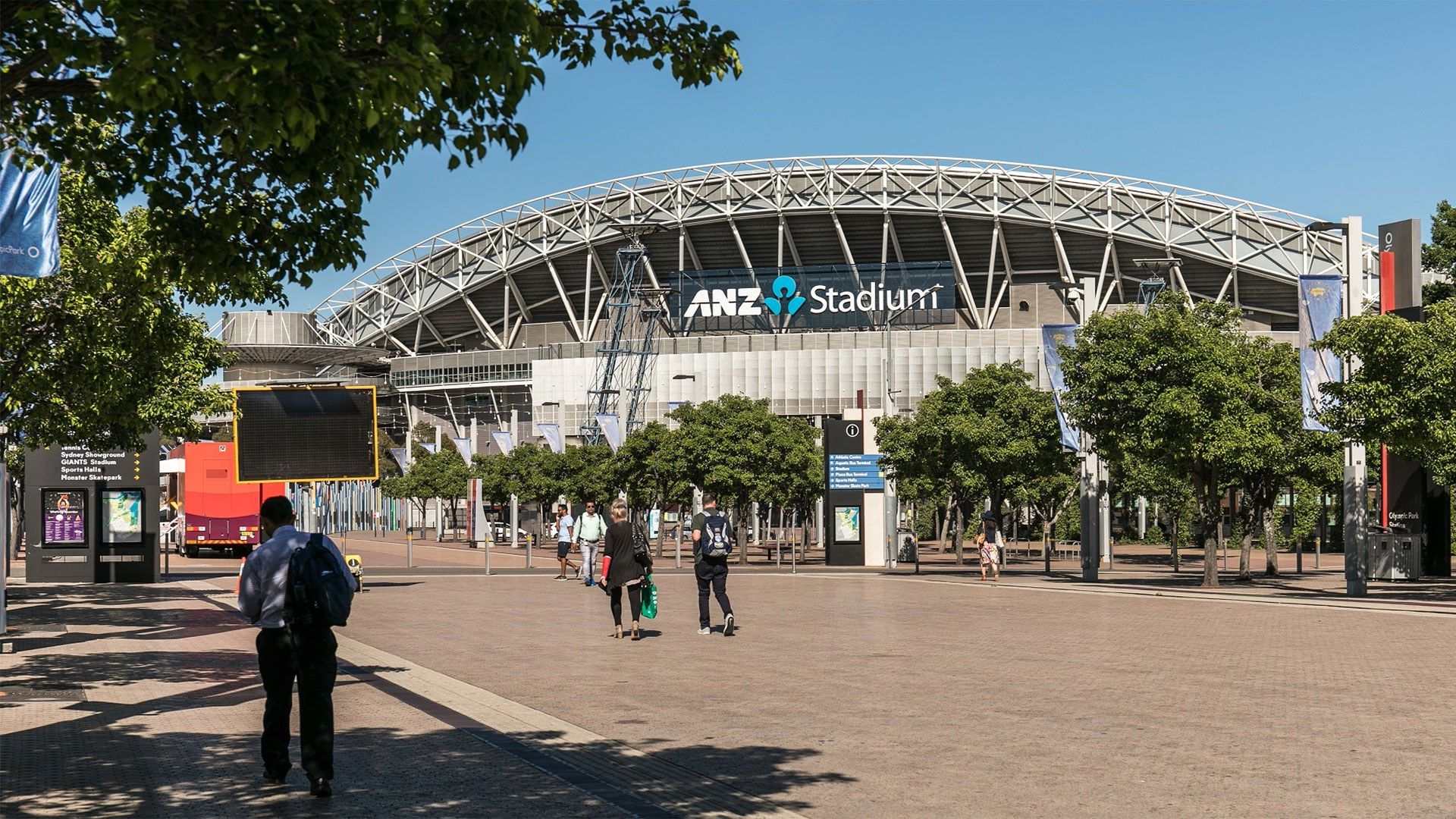 The shortlist for the Sydney Stadia Precinct – Public Domain Design Competition has been revealed, with an Indigenous Australian design team led by Yerrabingin, with support from Hassell, being named among the four finalists selected to compete in the second round design phase.

The open, international competition run by Sydney Olympic Park Authority invited design teams to provide a vision for the transformation and activation of the public space surrounding ANZ Stadium – guiding the precinct into a new era. The brief calls for designs that celebrate the Olympic spirit, create a place for people, and establish a green heart.

Yerrabingin means ​'we walk together', and this collaborative team is focused on the sharing of knowledge and ideas – about community, culture and Country – to co-design and deliver a bright future for Sydney Olympic Park.

​"The team are humbled to have been selected in the final four proposals and see a huge opportunity to empower community custodianship and connection, to develop a holistic, authentic design embedded in a cultural landscape. Our culture is embedded in the landscape and environmental consciousness, sharing this tacit knowledge and wisdom through a cultural landscape at this point in time, where our earth is under threat, is a key principal consideration of our collaboration," said Yerrabingin Director Christian Hampson.

​"We're excited for the opportunity to work together with Yerrabingin, and this team of talented Indigenous designers and specialists, on their unique vision for the iconic Stadia Precinct site. It's an approach that listens to the land – elevating and embracing First Peoples perspective and knowledge," said Jon Hazelwood, Hassell Principal and Public Realm Sector Leader.

The competition winner is expected to be announced in late February 2020.