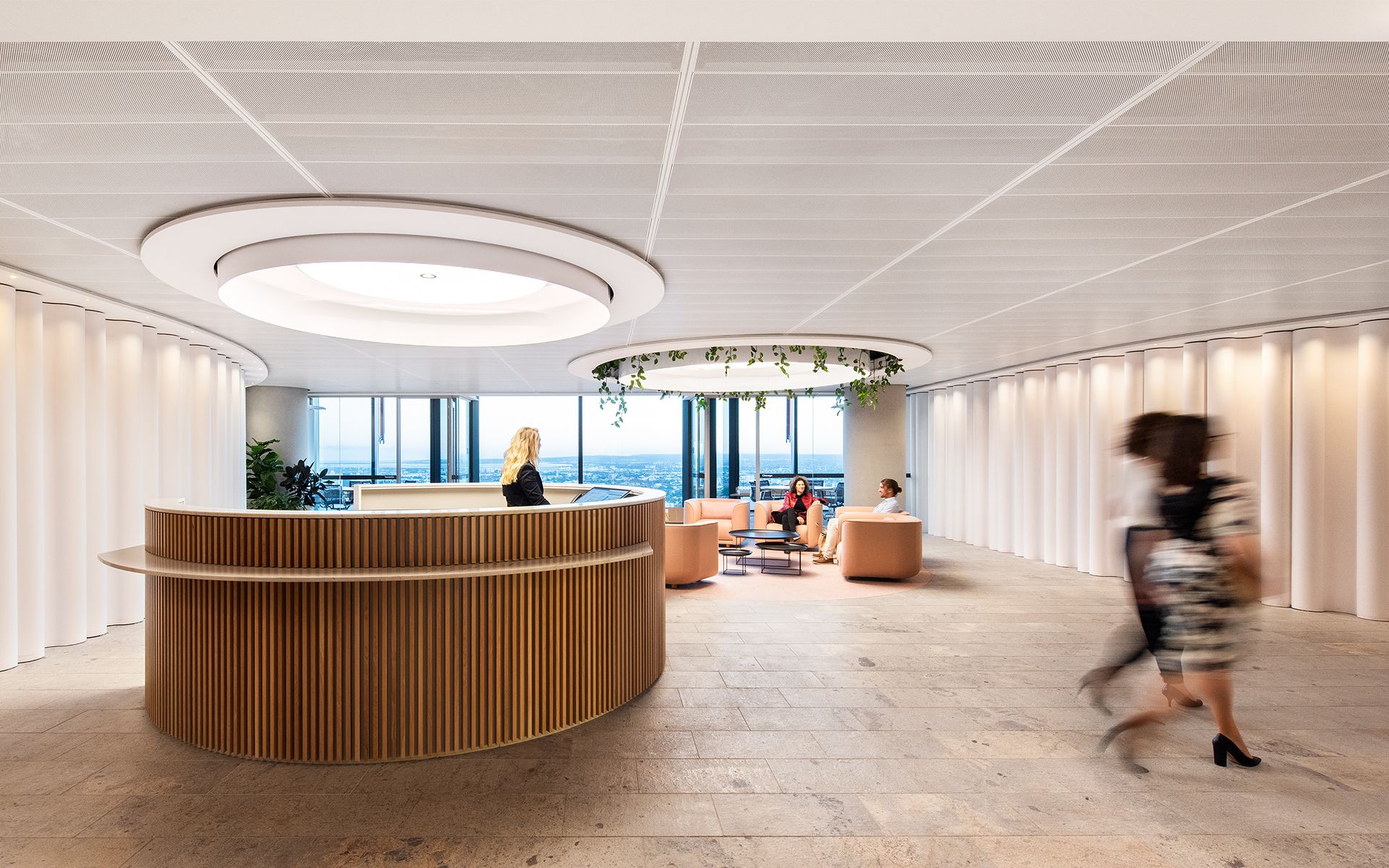 Designing for an industry in transition requires creativity, collaboration and flexibility.
When creating global law firm Baker McKenzie's Barangaroo, Sydney office, we developed a hybrid workplace to serve the company into the future – and set a new benchmark for legal workplace design.
The firm sits over three seamlessly connected floors, a change from the eight disconnected and relatively small-scale floors it occupied at its previous home of 40 years. We considered the changing nature of the legal practice as it embraces technology and different ways of working with clients.
A suite of large function rooms breaks the traditional mould of the long and impersonal client floor corridor with theatrical curved plaster panels, while nested glazed meeting rooms echo the building's rounded form.
Lawyers can now choose from a variety of work spaces to suit them and their teams. Office walls can be removed (or added) as needed, with no impact to the furniture layout or floor plan – and without sacrificing equity, daylight, views and diversity.
After Baker McKenzie formed a design committee and appointed us, we had just eight months to design and build a new workplace for 420 people by move-in day.
Client
Baker McKenzie
Location
Gadigal Country
Sydney, Australia
Status
Completed
Year
2017
Scale
7,500 sqm
Design team
Rob Backhouse, Domino Risch, Grace Tham, David Whittaker, Anthony Dickens, Daniel Yu, Taylor Hallett, Nick Hussey, Aleix Llorach
Imagery
Nicole England
Share