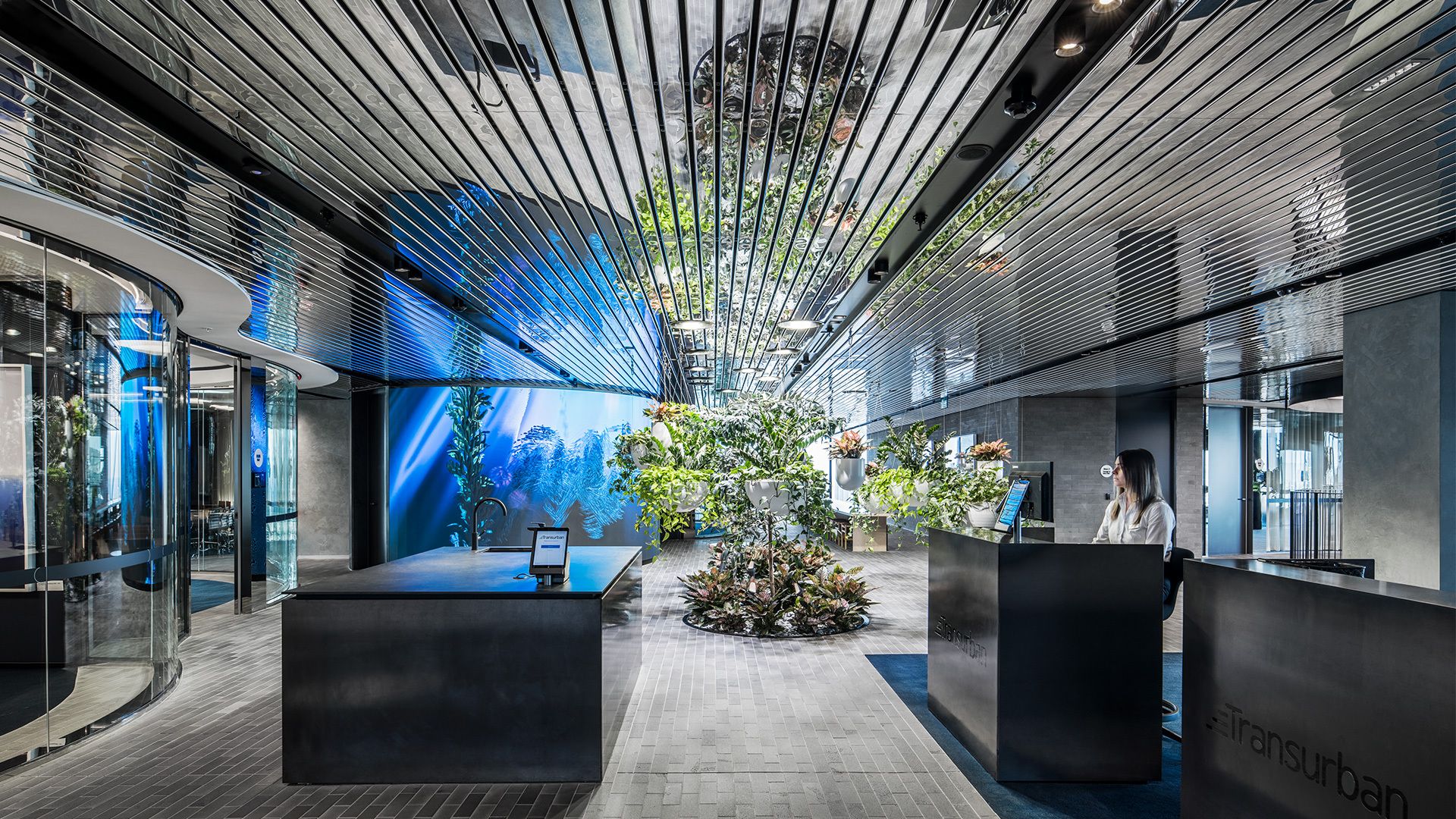 Transurban builds and operates transport infrastructure, which is critical to the growth of cities across Australia and the US. That connection to the urban environment is evident as soon as you enter its Melbourne workplace.
The arrival area's planked, reflective ceiling and bluestone paving project a civic quality, mimicking an urban plaza. Freestanding meeting ​'pavilions' with curved glass walls create winding pathways that encourage visitors and employees to explore the whole floor. Full-height visual displays echo roadside billboards showcasing Transurban projects.
A dramatically lit, circular void links across all levels, connecting staff to a bustling hub. With a vaulted timber ceiling, blackened steel railings and more paving, the hub is an engaging space for everyday use and special events.
Like a city's parks and gardens, planting supports the surrounding architecture. Greenery in clusters of hanging pots and trees nestled in the floor embed and ground the interior landscape.
This workplace represents a distinct shift away from more traditional corporate design toward a space with an authentic, tangible connection to the company's purpose and place within the community.
Client
Transurban
Location
Wurundjeri Country
Melbourne, Australia
Status
Completed
Year
2019
Scale
14,800sqm
Design team
Ingrid Bakker , Scott Walker, Meredith Nettleton, Rob Ryan, Chris Free, Kaylene Mckinley , Amanda Martin,
Imagery
Tom Blachford