Radical restoration: regenerating the home of the endangered Ridgway's Rail bird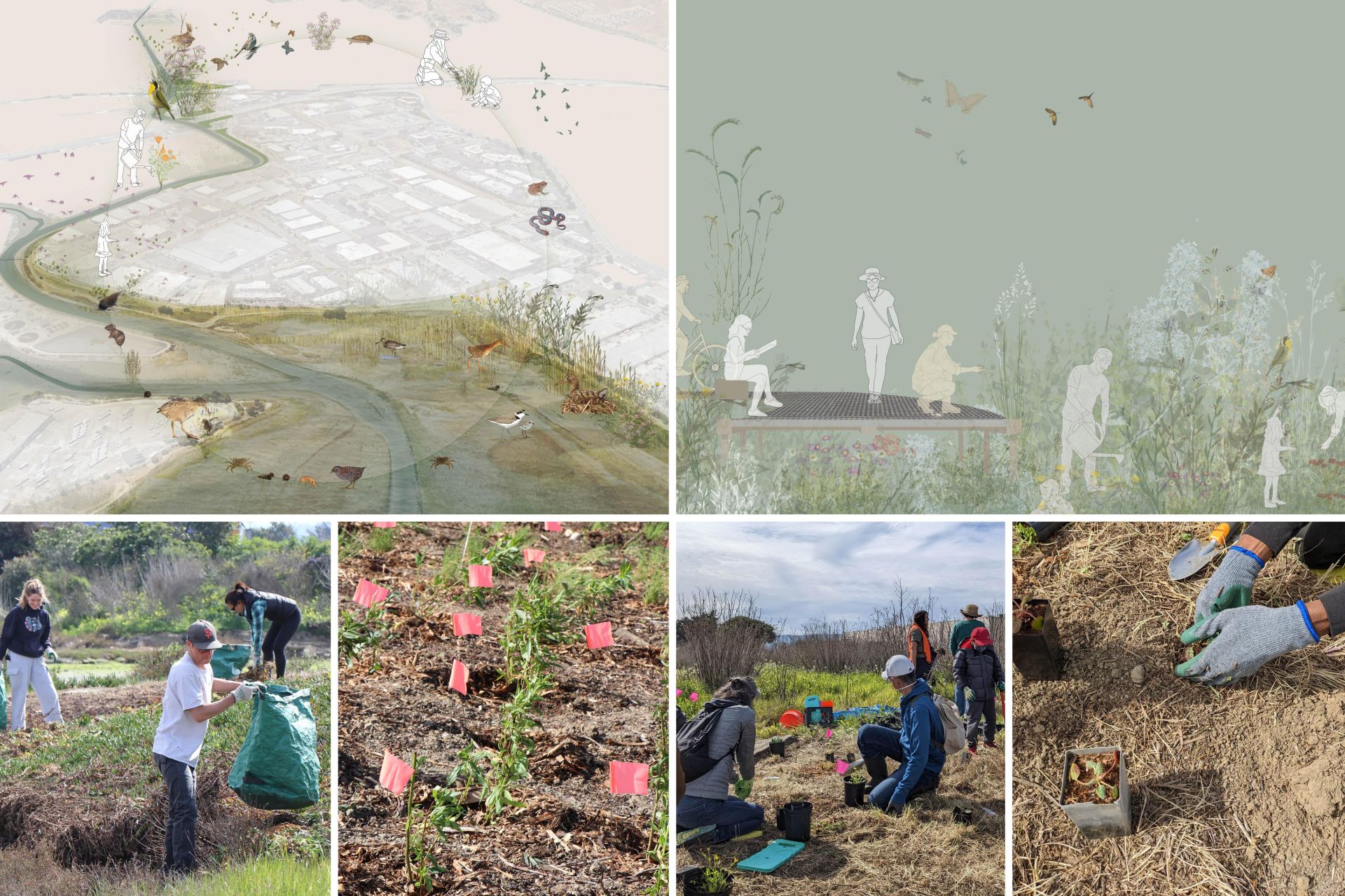 A new restoration project in the industrial heartland of South San Francisco aims to regenerate and expand the tidal habitat for the endangered Ridgway's Rail.
In the Golden State of California, the noble Ridgway's Rail — a bird on America's federal endangered species list — follows a migration pattern that stretches from the tech-savvy enclave of Silicon Valley to the bustling industrial hub of South San Francisco. It is here, amid the tidal banks of Colma Creek, that we are embarking on our latest restoration project: the creation of a critical stepping-stone habitat to sustain this vital species.
Starting with detailed research on how the bird likes to live, we worked with a local nursery and passionate volunteers to plant 30 different species and 400 plants to create a testing ground for the renewal of the Ridgway's Rail home.

Some of the more radical elements of our restoration plan include breaking sections of the concrete flood wall along the creek to allow water to flow back into the bird's natural habitat.
We're removing invasive species and replacing them with native plants and building graded parklands to address sea-level rise scenarios while improving public access along the creek and shoreline. It's a project that spans flood management, increased public access to waterways, pollution prevention resulting in cleaner water, ongoing stewardship and public engagement.

And it's the community engagement, in an under-served region, in an area vulnerable to flooding, which is critical to our design process as we advocate for restoration and public education. Walking tours with local community groups and schools to showcase our test garden and collaboration with local environmental justice groups and the Association of Ramaytush Ohlone, a local First Nations tribe, are just some ways we're encouraging the local community to own the project.