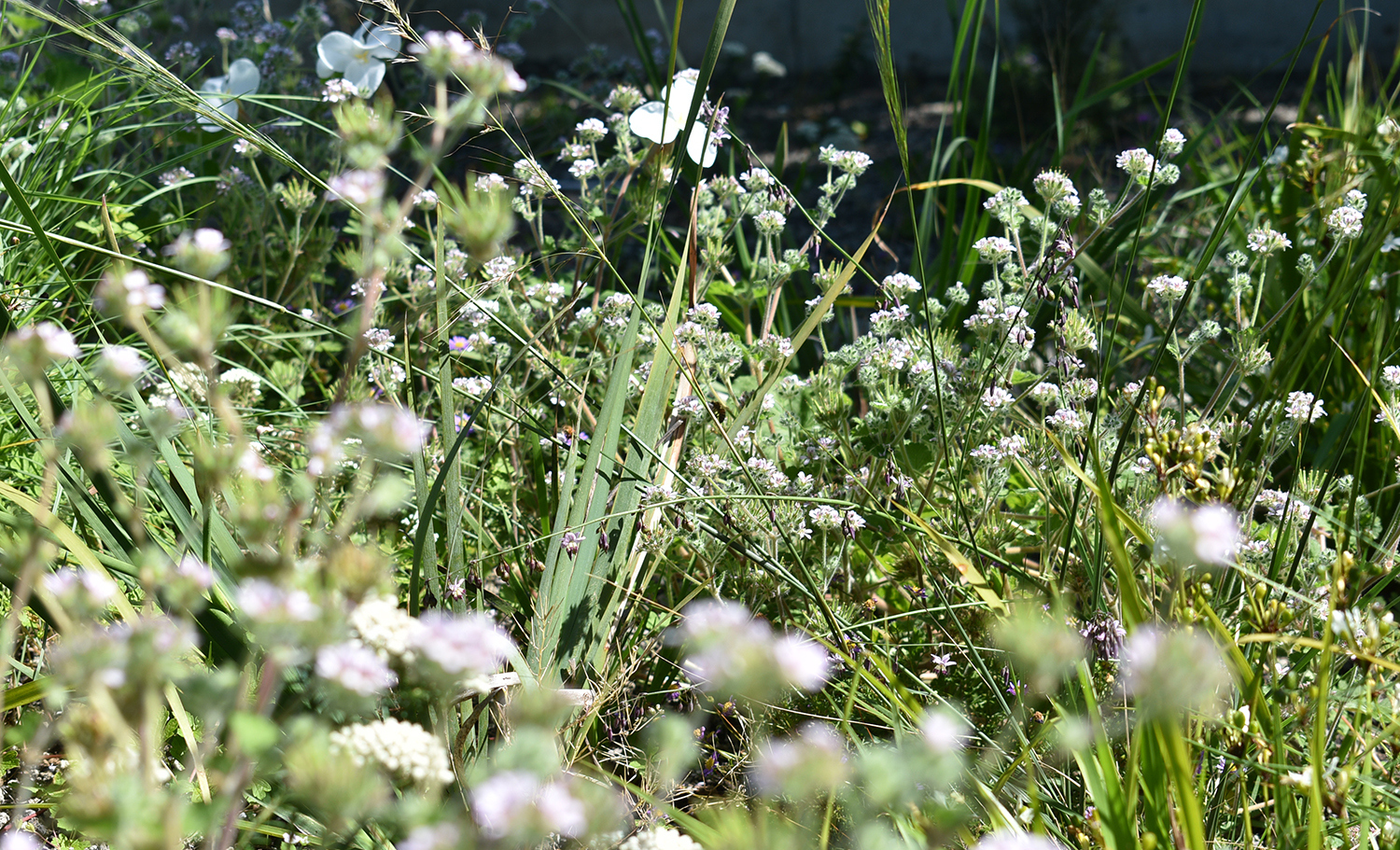 Nature in our cities. If you're paying attention you'll notice the effect it's having on you.
A slowed heart rate, a flickering leaf, buzzing insects and bird song are designed-for natural moments in our cities. They're constantly shifting and spontaneous, changing how we move through our cities and how our urban environment gives back to us.
This episode explores a topic that's just as relevant as ever: the significance of our emotional connections to nature in cities — and the power it has to bring people together.

In earlier seasons, Hassell Talks has explored why we value wild, natural planting in our cities as well as the importance of scale, ecology and sustainability when creating landscapes that appear natural and organic.
In this episode, originally recorded in 2020, Principal Jon Hazelwood explores the significance of our emotional connections to nature in cities. He is joined by writer, garden designer and TV presenter Michael McCoy as well as Professor Nigel Dunnett, who is responsible for some of the UK's most spectacular planted environments like the Barbican, Buckingham Palace's Diamond Garden and the planting designs for the London Olympic park (with his colleague James Hitchmough).

Jon, Nigel and Michael discuss the link between the emotional response to green space, like New York City's High Line, and tangible increases in property prices and rental values.
"I think it's a really important topic, and it can be a bit distasteful to start talking about money and economics in these terms," says Nigel.
"But I think this is where there is that direct connection between the emotional response and then more tangible measures."
Listen to the podcast via the player below. Find + follow Hassell Talks on Apple, Spotify, iHeart, PodBean or on your favourite podcast app.

"

One of the most profound things that struck me (is) that when we make gardens…we unlock these feelings in people, it's an incredible thing, isn't it?"