Liz Westgarth appointed as Hassell's new Managing Director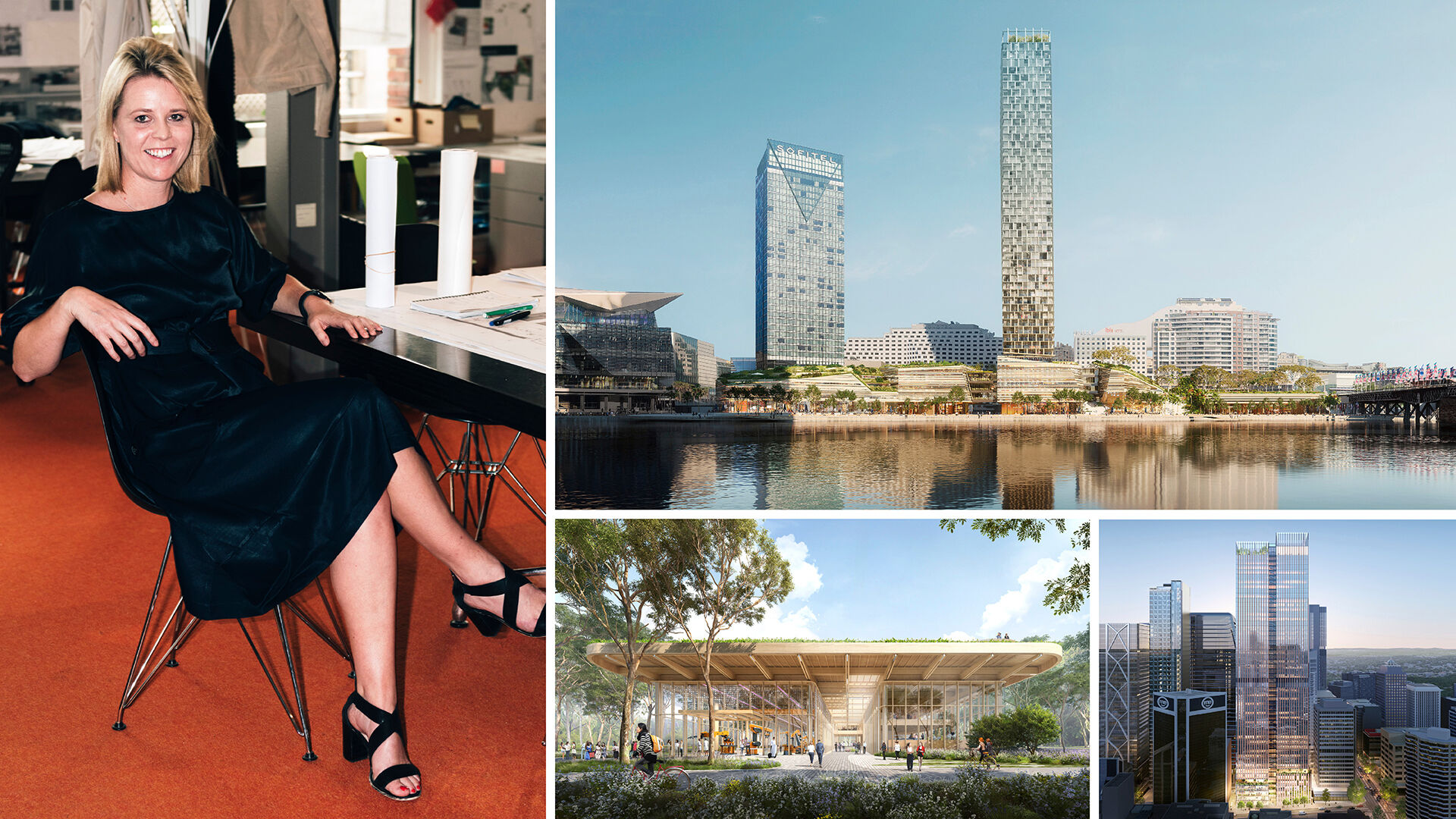 As Hassell's first female Managing Director, Liz Westgarth represents a generational shift in leadership, with the ability to take Hassell into its next phase of evolution while driving meaningful impact across the business.
Liz has been integral to Hassell leadership over the past decade, having joined in 2013 and performing several leadership positions including her current roles as a Head of Design and Board Director.
A highly respected Architect with an extensive international career spanning London the Middle East and Australia, Liz has led and designed high-profile projects and integrated precincts across commercial, retail, residential and culture sectors.
Her extensive portfolio of city-shaping projects includes Sydney's Harbourside Redevelopment, Sandstone Precinct Lands Department, 110 Walker Street Commercial Tower, AMRF First Building, Waterloo Metro Residential Development, the UNSW NIDA Postgraduate School, and The State Library of NSW Redevelopment — among many others.
"

Liz is a passionate advocate for design excellence, sustainability and innovation and is genuinely committed to increasing diversity and inclusion across the industry. She is an active mentor and an admired role model to the next generation of leaders across the Hassell practice and within the broader industry."

— Hassell Board Chair Rob Backhouse

Known for her drive, optimism and clear vision, Liz intends to continue to contribute beyond Hassell through ongoing industry, client and community initiatives and partnerships.

Liz is a member of the Institute of Architects (NSW) Climate Action Sustainability Taskforce and of the NSW State Design Review Panel. She was recently acknowledged for her industry contributions, winning the 2022 Business Women of the Year Award at the NSW National Association of Women in Construction Awards for Excellence.
"

I'm looking forward to taking on the role of Managing Director at a moment where there's a real opportunity to build on our current success and momentum. We're working in a fast-moving global context where big issues – social inequality, climate change, urbanisation and digitisation – are presenting new challenges and opportunities for design."

— Principal, Board Director and — from 1 July 2023 — Managing Director Liz Westgarth

"We've made some strong practice-wide commitments to sustainability, diversity and inclusion and technology-based innovation over the past several years and I want to work with the practice and our clients to really accelerate what we can do in each of those areas.

"High-quality design can contribute to a better world, solving some of the complex challenges that our clients are facing. Our clients want us to help them navigate change, find regenerative design opportunities, identify more inclusive ways to connect people, and make positive impacts now – and well into the future.

"These are challenges and opportunities I find very motivating as a designer and as a business leader, and I know that's a view shared by my colleagues at Hassell. They, like me, want to be part of creating a better future by designing places people love," said Liz.