Circles of influence: championing change through everyday action with WomenIN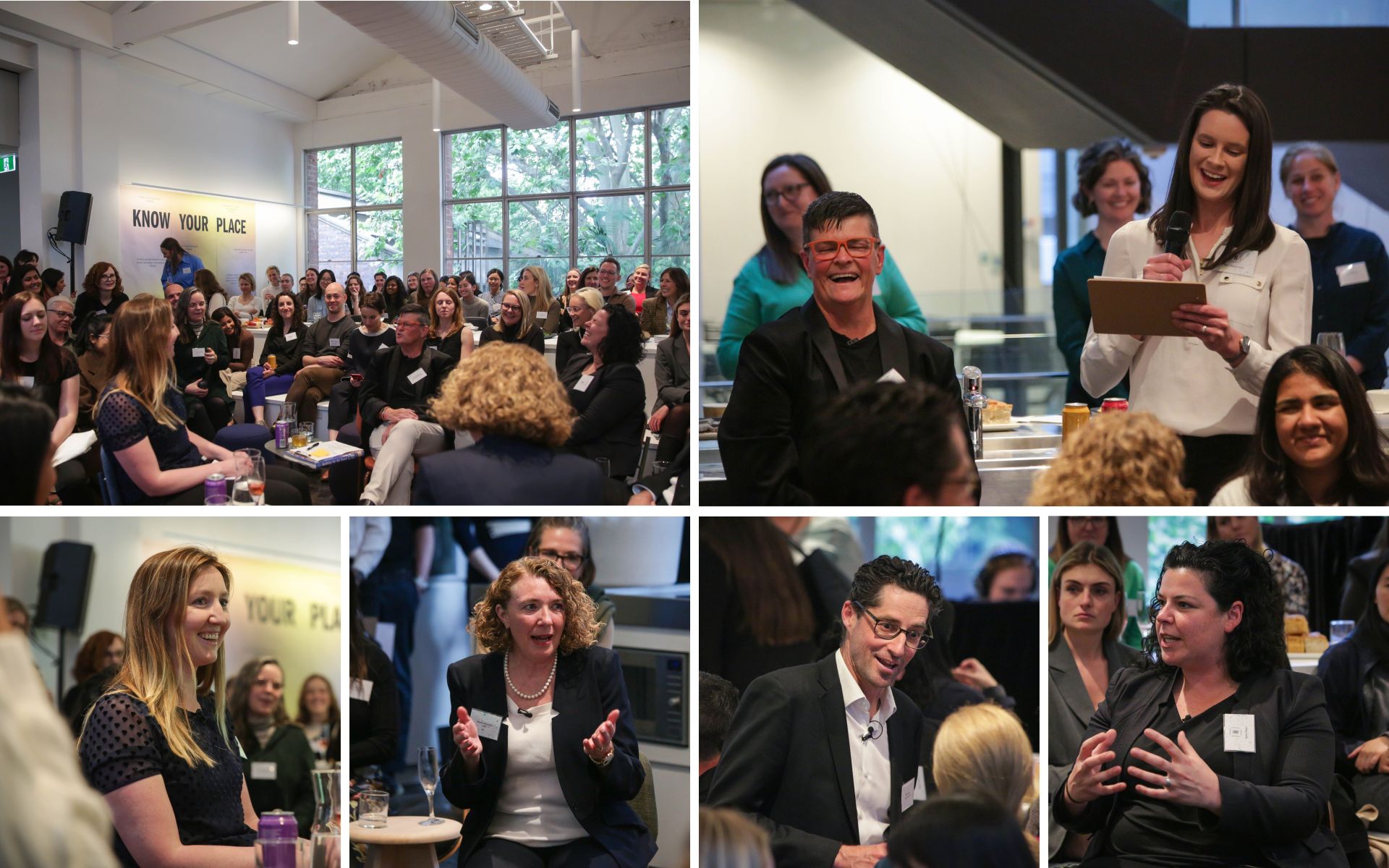 Hassell is proud to support and showcase WomenIN, a passionate group of female design talent championing change in our industry. Their latest event called ​
'

Know Your Place', was held in our Melbourne studio.

Established in 2018, the WomenIN collective sparks debate, reflection and connection, showcases female design talent and hosts annual events.

Through thoughtful planning and discussion, these events provide emerging designers a chance to build networks with those who are paving the way within their industries. They also tap into the zeitgeist outside the design industry via guest speakers who have, to date, covered topics spanning health, education and transport.
Know your place
In November 2022, a sustainability event called ​'Know Your Place', was held in our Melbourne studio in a Yarning — or dialogue — circle format, with guests surrounding the circle. We recorded the event for inclusion in our podcast, Hassell Talks.
Co-hosted by Aboriginal Engagement Consultant Kat Rodwell of Balert Mura Consulting and Senior Architect Mia Willemsen, our Yarning circle invited Maree Marshall, Director, Waste Management & Circular Economy, WSP; Clare Parry, Sustainability Manager, Development Victoria; Sam Peart, Head of Sustainability, Hassell and Daniel Tatton, Senior Project Officer, Creative Victoria to share their motivations, failures, successes and ideas for inspiring everyday action in environmental and social sustainability.
Learn more and listen to the podcast.