Introducing our new global leaders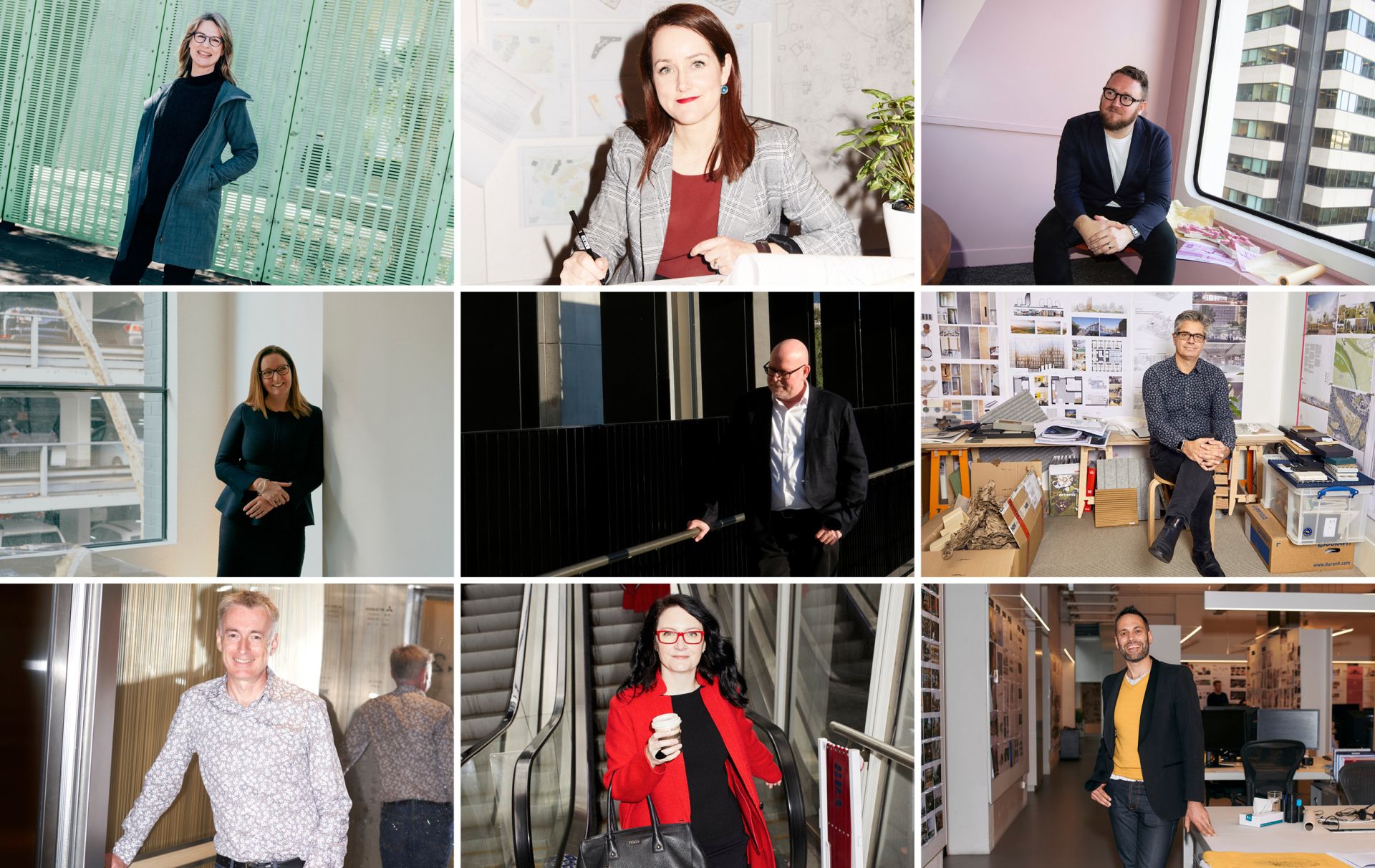 We've announced nine new leaders appointed from within our network, to reinforce Hassell's position at the forefront of strategic intelligence and creative design.
Caroline Diesner is our new Australian Regional Leader. Based in Brisbane, Caroline is a Principal and Board Director, holds an executive MBA and brings over 20 years of experience working across Asia and Australia to the role. ​"I'm passionate about promoting the value of design to a broader audience," she says. ​"I believe we can really make a difference."
Natalie Busch is Managing Principal, Perth. An energetic, collaborative designer Natalie sits on Western Australia's Design Review Panel and has been instrumental in bringing some of Perth's most iconic buildings to life. ​"Diversity – making sure there are representative voices from different levels of experience, cultural backgrounds or genders is one of my passions," she says.
"

I truly believe that diverse thought creates much better outcomes and better places – place people love."

Natalie Busch, Managing Principal, Perth.

Richard Mullane is Managing Principal, Melbourne. After 13 years in Shanghai and San Francisco, Richard now divides his time between growing Hassell's urban design work in Melbourne and projects in California where he leads the team supporting Google's North Bayshore Master Plan project. ​"With my experience in San Francisco one of my key interests is sharing my knowledge on the innovation economy," he says. ​"I'm also looking forward to being part of the revitalisation of inner-city Melbourne."

Peter Morley is Managing Principal, Hong Kong. An award-winning architect and specialist in transport infrastructure, Peter has an exceptional talent for transforming the everyday into the extraordinary. ​"We're operating in very challenging times and we've successfully managed to adapt the focus of our Hong Kong studio in response," says Peter. ​"One of our main objectives this year is to build on our local client relationships. We've done really well so far."

Ingrid Bakker is Commercial and Workplace Sector Leader, together with Domino Risch. Recently named a Fellow by the Australian Institute of Architects, Ingrid's former leadership roles with Hassell span Board Director, Regional Leader Australia and Managing Principal, Melbourne. ​"I'm excited about transitioning into a more client-centred role," she says. ​"My main focus will be on sharing our evidence-based research to really explore what great workplaces, buildings and precincts need to look like in a post-pandemic world."

Domino Risch is co-Sector Leader Commercial and Workplace and is one of Australia's most highly regarded and trusted workplace designers. ​"At a global level right now, the role of the workplace has never been more topical and relevant," she says. ​"Great workplaces reflect the aspirations of the people using them."
"

That's where Hassell excels – in interpreting and authentically reflecting our clients' brand, values and vision and designing places that inspire and bring joy - and even make people a little bit healthier."

Domino Risch, Sector Leader Commercial and Workplace

Adam Davies is Sector Leader, with Julian Gitsham, of Education and Science. A visionary urbanist, Adam's award-winning work includes the redevelopment of Brisbane's Herston Quarter and the Queensland University of Technology. A key focus for Adam is the future of the university campus. ​"How do we get people together to enrich the campus experience and why is that valuable?" he says. ​"It's a critical element for universities right now as they look to bring students back to campus-based learning."

Julian Gitsham is co-Sector Leader Education and Science. A Fellow of the Royal Society for Arts and RIBA-registered architect, Julian's exceptional body of work spans higher education, arts and culture, workplace and residential development. ​"I'm particularly interested in the workplace and understanding the changes happening to the very nature of work itself," he says.
"

Now is a great time to help organisations make some really big decisions about the future of their spaces."

Julian Gitsham, Sector Leader Education and Science

Jeremy Schluter is joining Peter Lee as co-Residential Sector Leader. Jeremy's current projects include Sydney's landmark Harbourside redevelopment in Darling Harbour. An authority on the design of quality apartments, Jeremy believes the best outcomes arrive when end-users are placed at the centre of design thinking. ​"Delivering homes for people, beyond mere apartments, has never been more important," he says. ​"I'm passionate about creating the next generation of apartments to truly realise the future of quality urban living."

"These new promotions of some of our exceptional talent helps ensure we have a strong network of complementary leaders in place across our international studios," says Managing Director, Steve Coster. ​"Refreshing our network helps bring together design leaders, experts in certain sectors and those with deep knowledge of key markets and client relationships in new ways to unlock value for both our clients and our firm."