DESIGN TECHNOLOGY LEADER
WURUNDJERI WOI WURRUNG COUNTRY, MELBOURNE, AUSTRALIA
Julia has been at Hassell for seven+ years and started out as a Building Information Modelling (BIM) manager. Outside the studio, she swims and loves water.
Q: Why did you decide to pursue an interest in design and technology professionally?
A: It was a natural growth from my interest in both design and technology. I began to see the potential of BIM through better visualisation of the design, being able to solve real-world problems and understand the design and functionality of the building.
"

I have been fortunate to have an opportunity to explore new technology within my career. I realised that this field offers endless possibilities for creativity, innovation, and impact."
SENIOR ARCHITECT
LONDON, UNITED KINGDOM
Charlotte started at Hassell in August 2019 as a Part 2 Architectural Assistant after finishing her Masters in Architecture. She qualified as an Architect in October 2019 and was promoted to Senior Architect July 2022. Outside the studio, you might find Charlotte hiking trails in places she loves like Angels Landing in Zion National Park, Utah, and the Kalalau Trail (day hike) in Kauai, Hawaii, US.
Q: Why are women important in design and architecture?
A: ​"Women make up 50% of the global population and this should be represented in the design industry. The built environment should be reflective of society as a whole — this goes beyond gender.
"

I think there is more opportunity for innovative and inclusive design when people from different perspectives and backgrounds come together. Otherwise, it becomes an echo chamber!"
PRINCIPAL, BOARD DIRECTOR, REGIONAL LEADER (AUS)
YUGGERA AND TURRBAL COUNTRY, BRISBANE, AUSTRALIA
Caroline started at Hassell more than 15 years ago as a Principal in the Sydney studio and has since led the charge in Perth and Brisbane, with a short stint in Singapore in-between. When she finds time outside work, Caroline loves being outside, anywhere near water. Think day trips boating across Brisbane's Moreton Bay.
Q: Has a flexible working policy helped your work / life balance? If so, how?

A: Yes – critically. So whilst I always had the view of working hard and taking personal time when needed, it takes all the friction (and sadly guilt) out of the conversation. It provides legitimacy, permission…. and critically recognition.
"

Flexible work recognises that we have multiple lives – mother, partner, designer, leader etc. It is a great step forward enabling fulfilling lives."
SENIOR BID COORDINATOR
GADIGAL COUNTRY, SYDNEY, AUSTRALIA
Jess has been with Hassell for seven years, starting as a PA in Architecture and segued into Business Support and Bid Coordination where she now leads the fray. Outside hours, you'll find her chasing the sun, waves and adventures with her four-pawed sidekicks, Sash and Rexy.
Q: What's your proudest achievement over the last 12 months?
A: I'm proud of my growth within Hassell, I've always strived for better and it shows in my career progression.
"

Following my dreams…. I've always had a strong work ethic, and have really put in the time and effort so that I am a trusted and valued employee who can now go fully remote and travel Australia. Think of ​

'

Work from Home' as ​

'

Work from Van'."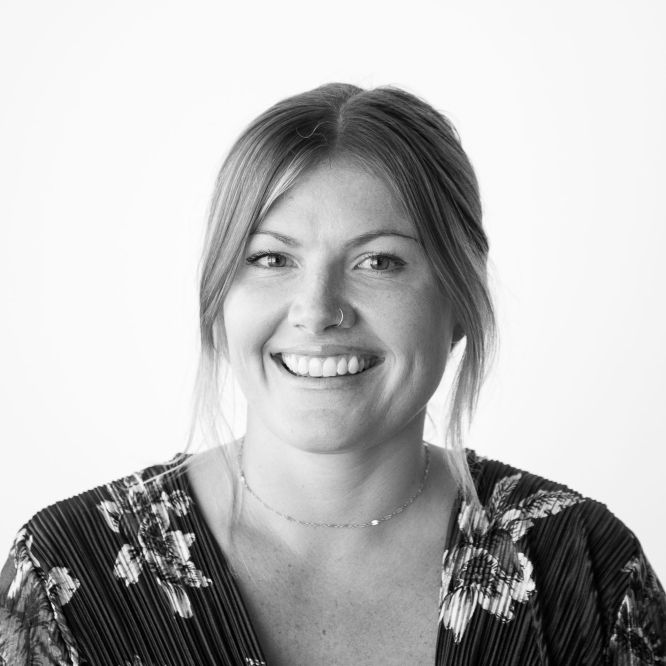 SENIOR INTERIOR DESIGNER
SINGAPORE
Arina started at Hassell as a Graduate Interior Designer and has been on deck for six years. Outside the studio, she laces up her hiking books and is slowly ticking off South East Asia's mountains, one by one.
Q: What is most exciting / rewarding about the work you do?
A: I interned a lot during Architecture School. One of my internships was at an Interior Design Studio and that was when I really started enjoying designing, especially when looking at materials and details.
"

Seeing your design come to life! There may be good or sometimes unsatisfactory outcomes, but I love the learning process of it all."

PEOPLE AND CULTURE BUSINESS PARTNER
WHADJUK COUNTRY, PERTH, AUSTRALIA
Candice has been with Hassell for three years and has a background as a professional dance teacher. Outside work, you'll often find her at the beach with her family, ​'swimming, making sandcastles, drinking coffee and loving life'.
Q: Who are your heroines/​most inspirational women in your life and why?
A: The supportive, female, leaders at Hassell inspire me and motivate us all to go beyond.

"

These amazing women are caring, understanding, empathetic — and strong leaders — not afraid to have a difficult conversation or make a tough call. They also understand that — flexibility is a must."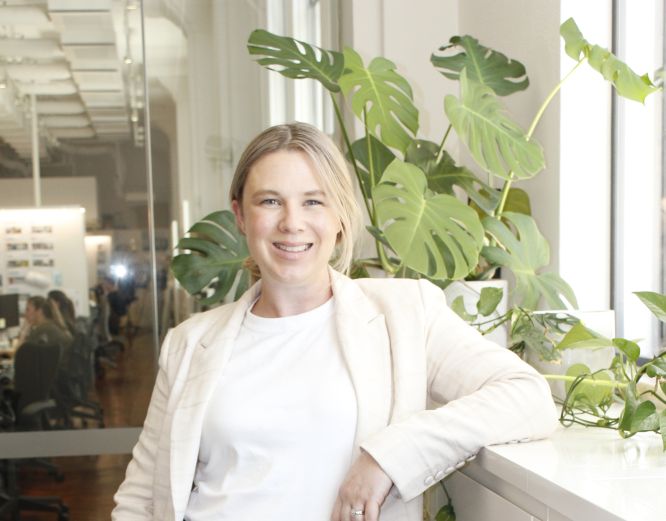 ASSOCIATE ARCHITECT
HONG KONG, CHINA
Janice joined Hassell mid-2020 as a Senior Architect and has been promoted to Associate. Outside work, you might find her hanging out with her cats, exploring independent art spaces or fronting an underground punk band (!).
Q: What does equality mean for you — particularly workplace equality?
A: I think it is a two-way concept and it takes more than a single party to generate equality. On a personal level, sometimes that means acknowledging that you are the only young woman in a meeting with men twice your age. Sometimes it means accepting there will be times where you are judged by your appearance but not your competency.
"

To me, it means navigating any situation with grace, having clarity in who you are and what you need to do. Trust the process and your own ability, rather than expecting and demanding absolute impartiality on the onset."
GLOBAL MANAGING DIRECTOR AT FREESTATE
WURUNDJERI COUNTRY, MELBOURNE, AUSTRALIA
Su has been GMD at our partner organisation FreeState since April 2021. Whilst Su's work is predominantly concerned within city precincts, her personal joy is losing herself in remote places.
Q: Why are women important in experience design / workplace strategy / organisational change?
A: When designing (experiences, strategies, systems, anything!), representation of the audience is critical, so women are critical voices.
"

It is also important to consider, not only gender, but the full spectrum of diverse perspectives."
COMMERCIAL MANAGER
SHANGHAI, CHINA
Minmin joined our Shanghai studio in March 2013 as landscape discipline secretary. Outside work, you'll find her hiking with friends, curled up with a book (especially if it's history and non-fiction literature) or writing book reviews.
Q: What does equality mean for you?
A: For me, it's not about men and women being equal…
"

…It's really about empowerment and cultivating an environment where women are equipped with thoughts and tools to have the freedom to pursue and achieve their aspirations."
ASSOCIATE ARCHITECT
SAN FRANCISCO, UNITED STATES

Annie stated with Hassell in late 2021. Outside work, you'll find her running, hiking in amazing open space preserves, and hanging out at craft breweries with her husband. Basically, enjoying the San Francisco Bay Area's finest.
Q: What is most exciting / rewarding about the work you do?
A: I am constantly having to adapt and learn new things. It can be scary, but ultimately is really rewarding and certainly never boring.
"

I love that urban design and planning cuts across all scales and disciplines and that on a single project I could find myself designing regional mobility frameworks, an activity for a community workshop, streetscape typologies, or ground floor activation strategies."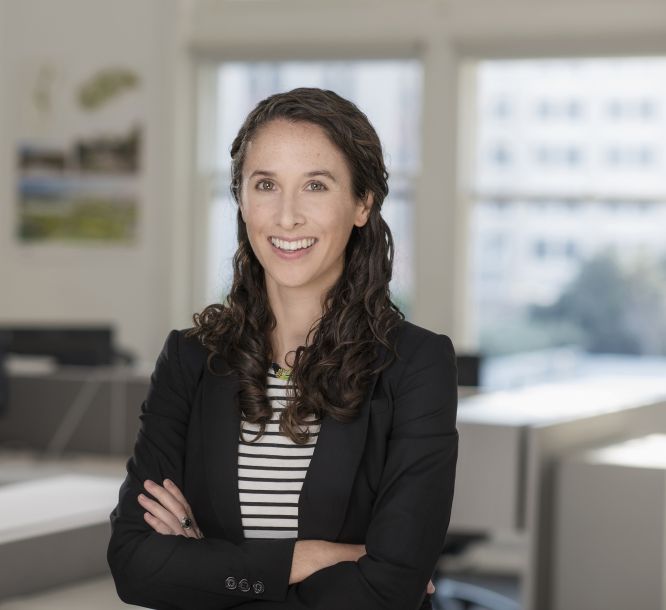 DESIGNER
SAN FRANCISCO, UNITED STATES
Ruchi has been with Hassell since June 2022. Outside work, she is actively pursuing a keen interest in music - singing, playing guitar and learning more instruments when she gets time.
Q: What is most exciting / rewarding about the work you do?
A: Watching various disciplines come together to seamlessly create a singular coherent result.
"

The synergy that emerges when diverse minds collaborate is truly a thing of beauty."
SUSTAINABLE DESIGN LEADER
WURUNDJERI COUNTRY, MELBOURNE, AUSTRALIA
Sian is new to the team, having joined Hassell in January 2023. Outside work, you'll find her exploring Melbourne's food and wine scene or venturing farther afield, passport in hand.
Q: Why are women important in design / architecture / landscape / sustainability / your profession?
A: I think diverse thought is key to success in every organisation, and a design firm is no different.
"

You can't design ​

'

places people love' if you're not designing for everyone — and you can't be truly inclusive without understanding the needs of the whole community. The more of that diverse community you can bring into the workplace, the better."