Property X-Change: Transforming high streets through collaboration and knowledge sharing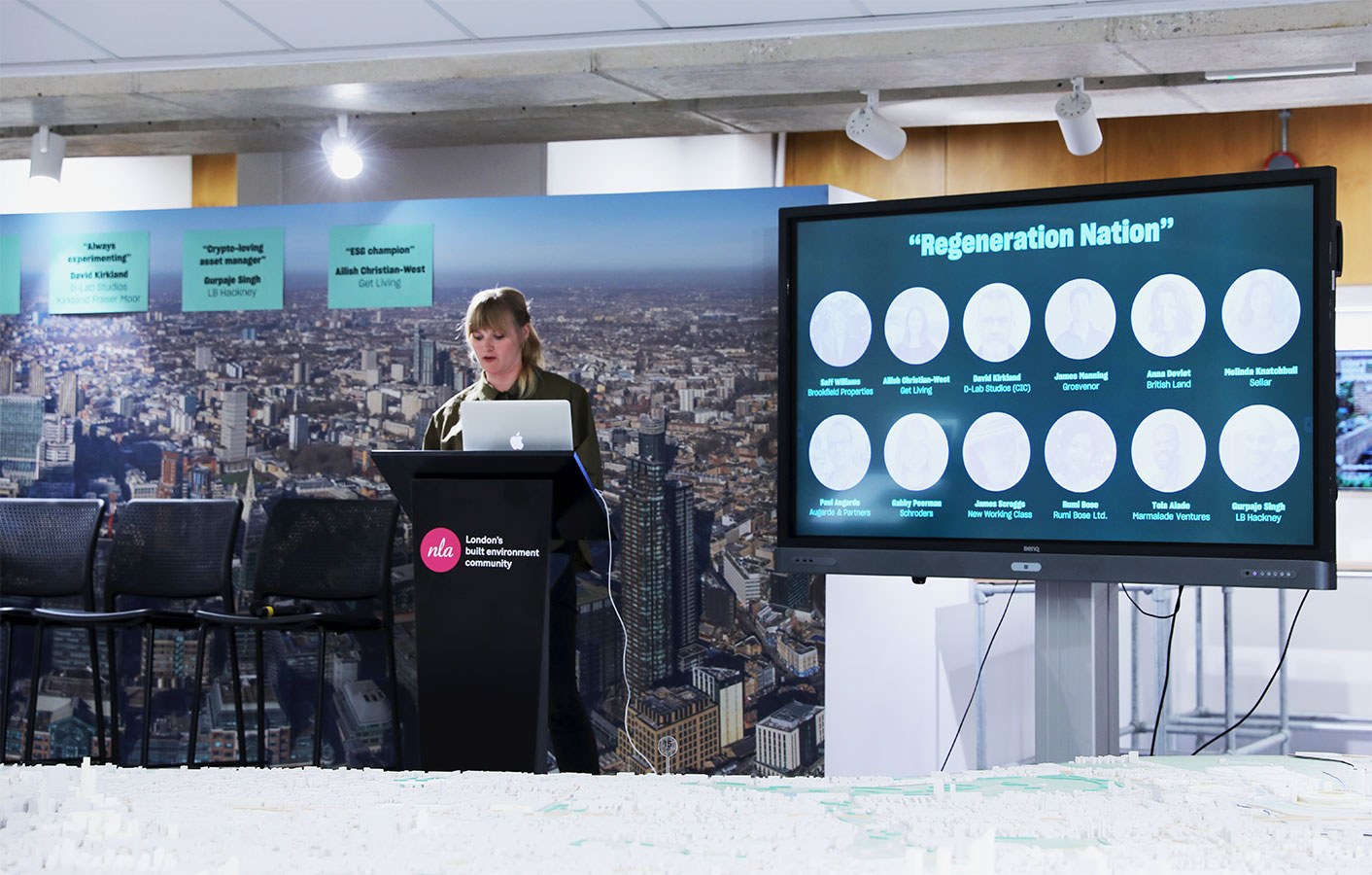 Reflections on a successful year of Property X-Change.
By Camilla Siggaard Andersen & Tabitha Harvey Crowe.
In 2022, a new knowledge-sharing initiative was launched to support London's struggling high streets in the aftermath of the COVID-19 pandemic. Aptly titled ​'Property X-Change,' the project was conceived with a mission to become a platform for diverse voices, to promote collaboration and to surface innovative ideas from all corners of the capital.
Supported by the Mayor of London and collaborating alongside nine founding partners, Property X-Change would see the creation of a shared resource for anyone interested in the future of London's high streets, from local businesses and community groups to local authorities and private developers.
Hassell was appointed as the Greater London Authority's delivery partner during the project's initial 12-month pilot phase.
With a diverse array of stakeholders to engage and more than 600 high streets to inspire discussion, our first task was to design a content management framework that would facilitate co-creation, building on the brand which had already been established by Templo. We also set out to create a flexible programme of activities, combining online and in-person events with written and recorded content. The resulting platform for knowledge exchange is capable of hosting a breadth of stories, topics, and questions with the support of varying resources and partners.
On July 13, 2022, we facilitated our first live, in-person exchange in the shape of a 15-person strong panel discussion for the official launch at City Hall.
More than 130 stakeholders attended — all keen to see the reactivation of underutilised high street real estate — setting Property X-Change off to a flying start.
Thirty-nine exchanges, 80+ active co-creators, hundreds of attendees and a growing network of engaged stakeholders later, we can reflect on all the project has achieved in one year.
As the culmination of Property X-Change's first year, the Summer Celebration on June 28, 2023, provided an opportunity to bring some of the more persistent challenges to light. In a dynamic 45-minute discussion, five thorny prompts were presented to a panel of diverse voices from across the property sector.
Weaving together their insights with the stories and observations from the program's pilot year, we present a selection of highlights to inspire further positive action in London and beyond.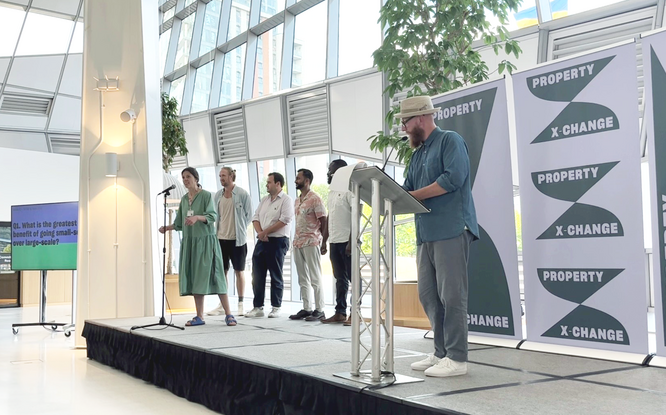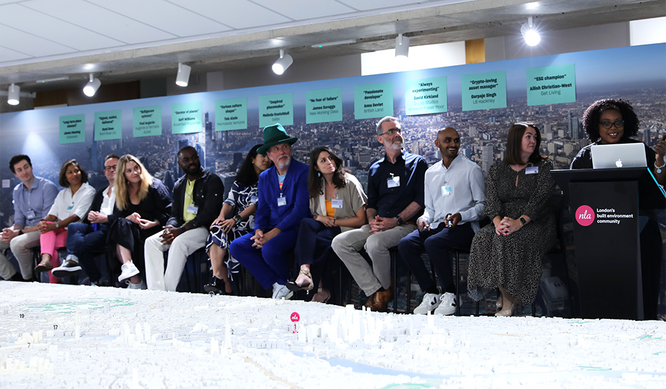 1. Variety — the spice of high street life?

Between the suburbanisation of communities and the digital transformation of commerce, the purpose of our high streets has long been a topic of discussion. However, it is only in recent years that the extensive financial failures of traditional high street brands have intensified the urgency to take action. This has brought together local governments, urban planners, businesses, and community members to envision a new direction for these vital spaces.
The prevailing focus has shifted towards creating diverse, experiential, and people-centred environments that respond to the evolving needs and preferences of communities. High streets are no longer viewed solely as commercial hubs, but as multifunctional destinations offering unique blends of shopping, dining, entertainment, and cultural experiences.
In this landscape, the portfolio offered by Property X-Change stands as a treasure-trove of new ideas:
— Community Sustainability Hubs sets out a blueprint for a space on our high streets where communities can gather to learn about sustainable living and its wellbeing co-benefits.
— Oru Space combines co-working, wellness, and hospitality on the high street in East Dulwich.
— The inspiring journey of the Rising Green Youth Hub shows the importance of creating safe spaces for diverse communities in our town centres, especially for young people.
2. Leasing models and tenant agreements — will they bend or break?
In a time of great economic uncertainty, rising business costs, and digital upheaval, few businesses have the confidence or the means to sign a long-term lease on a large physical space in a prime location. There is, however, no shortage of small business owners and community-run organisations looking for a chance to get their foot in the door, even for a day - and with established chains exiting high street tenancies, that prospect is no longer just wishful thinking. Provided, of course, that landlords get onboard with a new way of doing business.
As placemaking strategist Paul Augarde concluded at the Summer Celebration: ​"Bringing back the high street relies on landlords being flexible with all their tenants."
In this collection of case studies, it's clear how landlords and communities alike can benefit from adopting more flexible lease terms, freeing up valuable space for more diverse uses and users.
— Business-un-usual explains how the technology-based real estate company Sook opens doors on the high street for big brands and small start-ups alike.
— Hypha Studios: Bringing culture and community to empty high street properties tracks the journey of a non-profit organisation facilitating tenancy agreements between space-poor artists and culture-starved landlords.
— From showroom to classroom tells the story about how a collective of landowners in East London endeavours to heal the scars of gentrification by creating new opportunities for the high street to play a meaningful role in people's lives.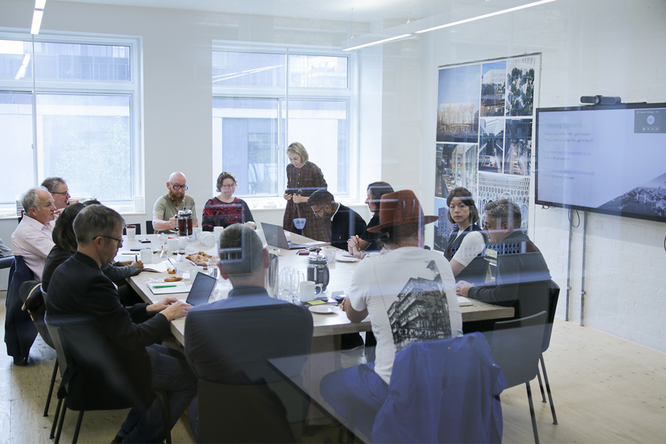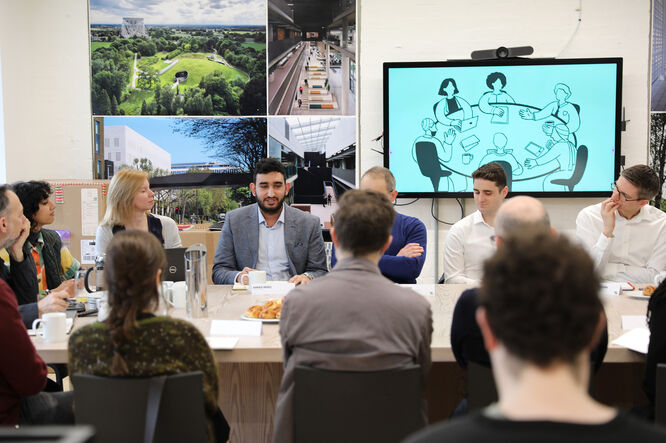 3. Anchor institutions — worth their weight in gold?
Museums, universities, and hospitals play a key role in catalysing positive change on the high street.
With substantial economic, social, and cultural significance extending far beyond their core functions, these ​'anchor institutions' can contribute to the revitalisation of the high street by attracting foot traffic and creating vibrant public spaces. Museums, with their rich exhibits and educational programmes, can draw in visitors from both near and far, increasing the visibility of nearby businesses. Similarly, universities act as hubs of innovation and knowledge, attracting a diverse and dynamic population that stimulates local commerce.
However, the idea of anchor institutions inspired mixed responses during the Summer Celebration.
Brookfield's Samantha Williams was positive that high street anchors might help "…create an exciting space for people from a variety of backgrounds to come together." Meanwhile, placemaking expert Paul Augarde cautioned against "…the real dangers of relying on anchor institutions as the sole magnets of foot fall."

Property X-Change facilitated three exchanges bringing the opportunities and challenges of anchor institutions on the high street to light:

— The Higher Education & the High Street forum brought together a range of stakeholders to discuss the key success factors of university-led regeneration projects.

— Art & Culture on the High Street shared lessons learned from the Design Museum, UD Music, and the Design Council.

— Not my beautiful house tells the story of how a student union and an art school worked together to launch a creative community hub, exhibition space, workplace, and retail shop in the centre of Kingston town centre – in the middle of a pandemic.

4. Social value and financial value — two sides of the same coin?
In the complex realm of the built environment, the interplay between social value and financial value creates a compelling narrative — complete with competing interests and divergent perspectives.
On one hand, city planners and policymakers strive to create inclusive, sustainable spaces that cater to the diverse needs and aspirations of their citizens. On the other hand, developers and investors seek to maximise financial returns, leading to potential tensions with the promotion of social value.
"We need to be thinking more holistically across social and financial value, and sometimes it helps to be able to communicate community benefit in financial terms," said Anna Devlet, Head of Social Sustainability, at British Land, sharing her thoughts with the Summer Celebration audience.
Empirical evidence suggests that both perspectives are equally important in the long-term, emphasising the urgent need for the industry to cultivate a shared language of reference. Fortunately, many are trying. The following three exchanges capture a spectrum of approaches:
— Cleanse, once a disused property and now a thriving juice bar on Portobello Road, is the result of an innovative social value lease between the Royal Borough of Kensington & Chelsea and lifelong Notting Hill resident Usama Ghamhi.
— The story of how The Migration Museum finds a home is in many ways a testament to the changing values of private developers and landowners.
— What is a social value lease? shares lessons from Haringey Council's creation of a Community Wealth Building Lease, which quantifies the social value delivered by a tenant and discounts it against the market rate.

5. Cross-sector collaboration – does it take a village to make a high street?
All through the year, Property X-Change has been focused on breaking down silos and bringing together diverse voices to talk about high street regeneration. These activities have made it evident that collaboration is, by far, the most effective tool for achieving remarkable and unexpected outcomes.

Out of 39 exchanges, not a single project was realised without the close involvement of stakeholders from across the public, private, and third sectors. Moreover, capital and leadership have an important role to play in unlocking diverse people's potential.

"

A village of people with ideas and diverse perspectives still need capital and leadership to succeed."

— Ailish Christian-West, Director of Real Estate at Get Living (Summer Celebration panellist)

The three following examples best represent the breadth of challenge and opportunity that collaboration can create:

— How collaborative stewardship creates better high streets recounts lessons in relationship building from London's Brixton to Harlem, New York.

— The luckiest high street in London is the story of how a network of more than one hundred volunteers galvanised to create Palmers Green Action Team, a community-run organisation working together to improve the conditions for local businesses and communities alike.

— Commercial property and community: Making the relationship work was set out as a forum to discuss what it takes to build a constructive working relationship between commercial property owners and local communities.

Our thanks
The success of Property X-Change over the past year has been enriched by all those ready to break down silos, bust myths, and bring inspiring stories and voices into the public forum.
We are grateful for the opportunity to play a part in the recovery of London's high streets, and thankful to everyone who collaborated with us along the way.
Ultimately, the achievements of Property X-Change are a testament to the dedication, creativity, and passion of all the individuals who have generously shared their energy and expertise over the past year for the greater good of the community.
If there is any hope for the future of our high streets, it sits squarely where these voices coalesce.