'

One big, unsafe bottleneck.' Redesigning Emergency Departments for safety and flow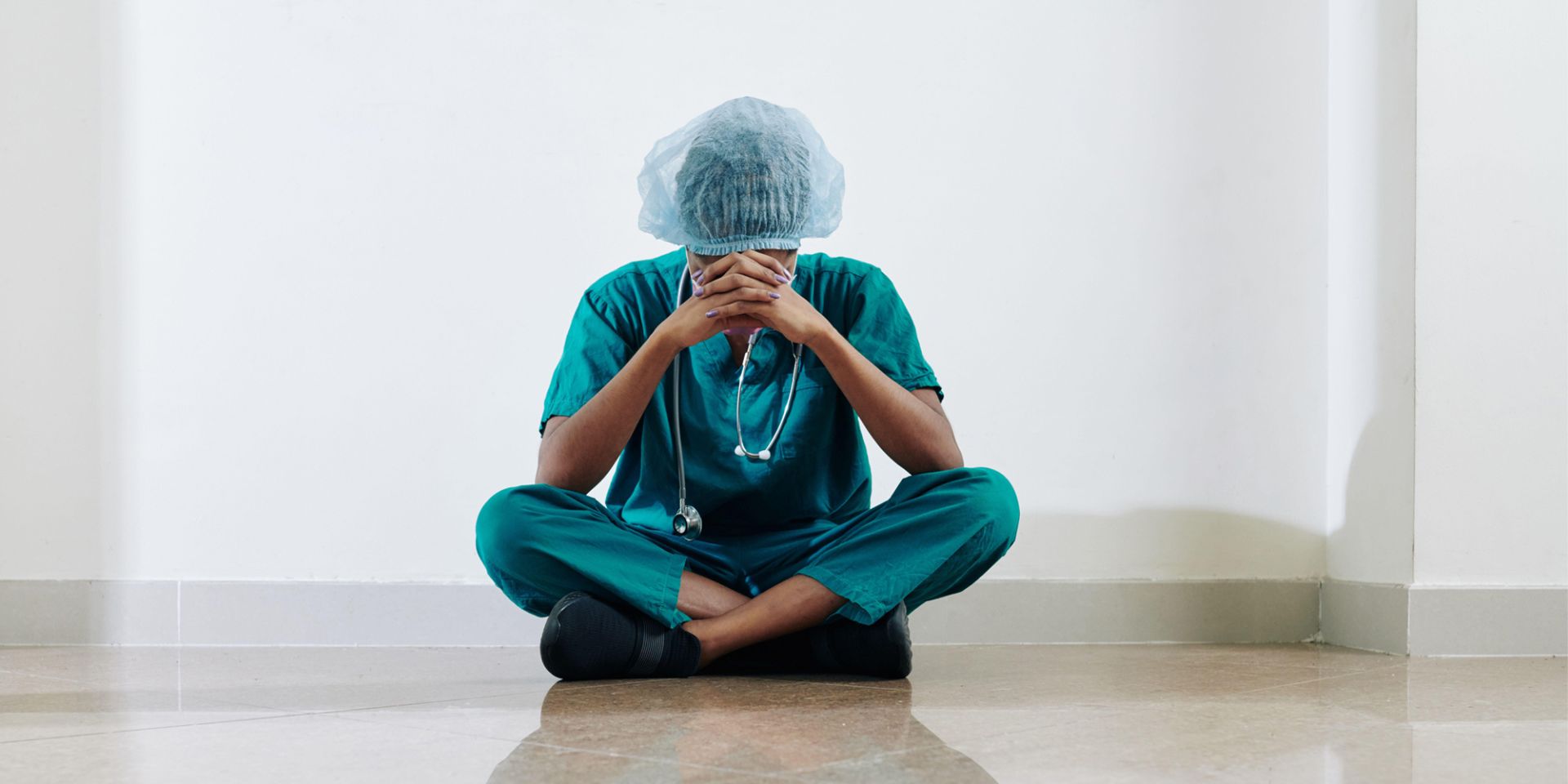 Even before Covid-19, many working in the health system would claim that Emergency Departments weren't in the best of health.
The narrative in the media, and from clinicians themselves, paints a picture of overcrowded spaces, overwhelmed and unsafe for patients and staff, bottlenecked and stretched beyond capacity yet growing bigger – and bigger - but not necessarily smarter.
Creating healthcare systems that meet the very best expectations and conditions for staff and patients should be a focus for communities and operators, and this involves examining the models of health, safety, privacy, the popularity of telehealth and the role of emerging technologies.
"

In the last two years, we've all been running on a hamster wheel, trying to figure out how to redesign our emergency departments to better serve the patients, but more importantly, to make it a safe place for the workforce."

Mya Cubitt
Emergency Physician at the Royal Melbourne Hospital

As part of a WomenIn panel event hosted by our Melbourne studio, we invited Mya Cubitt, Emergency Physician at the Royal Melbourne Hospital; Stefano Scalzo from the Victorian Health Building Authority, as well as Health, Infrastructure and Planning Consultant Brian Stevenson, to join Hassell's Health sector leader Leanne Guy and Managing Director Steve Coster to discuss the ever changing needs of Emergency Departments.

Even though it sometimes means having difficult conversations, core to creating the best possible and most appropriate care is ensuring that designers, health planners work, clinicians and consumers work together to understand the issues, and the challenges, and the models of care that they aspire to.

Listen to the podcast in the player below and find Hassell Talks podcast on Apple, Spotify, Google Podcasts - or wherever you get your podcasts.


PODCAST
Season 3, Episode 2
HOST
Leanne Guy, Hassell
GUESTS
Mya Cubitt, Emergency Physician at the Royal Melbourne Hospital
Stefano Scalzo, EGM Planning and Development, Victorian Health Building Authority
Brian Stevenson, Health, Infrastructure and Planning Consultant
Steve Coster, Hassell
Imagery
Alamy
Share
"

At some point, hospitals will need to morph. We need those command centres in hospitals - we need to think a bit like Cape Canaveral at

NASA

."