Connection, trust and safety: co-working and
COVID-19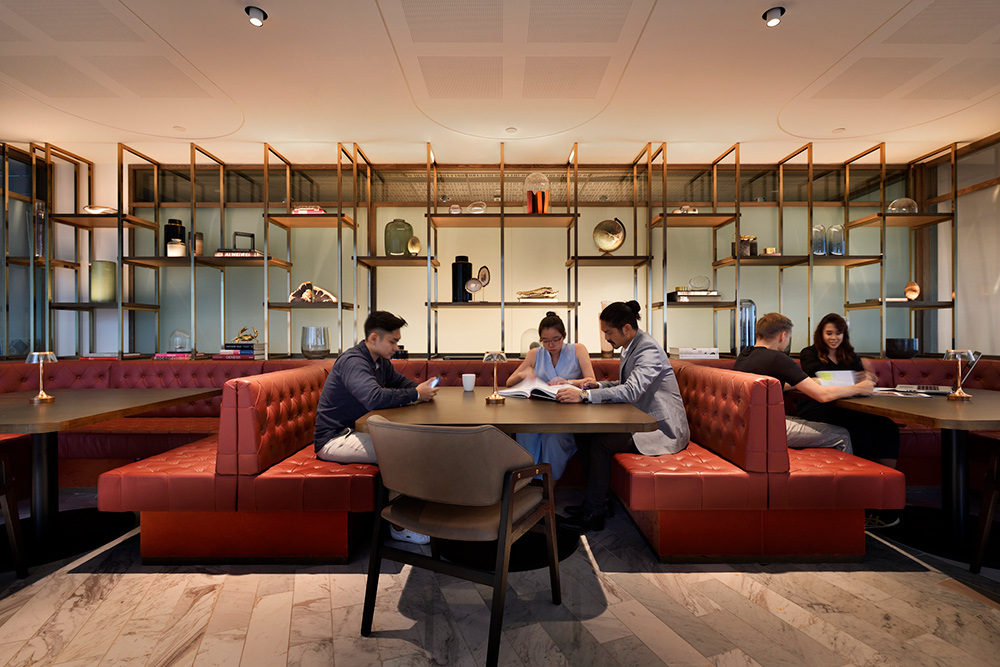 At the heart of any co-working environment is the idea that it can do much more than provide a hotspot and a hot coffee.
The best ones ask: Can we build a great like-minded community?
In the COVID-19 context, thriving co-working spaces are finding ways in which the design of their spaces can help people connect – and reconnect. And they're working out how to go a step further to make these connections high value, all the while supporting people's wellbeing and overall feeling of safety.
"

You need a place where you can say ​

'

Oh my gosh! That's so good!' You need that energy."

Industry trailblazer, CEO and Founder of The Great Room Jaelle Ang, calls it the quest for a ​'modern agora', which enables people to adapt to the fast-changing world we live in.

"If we need to move at a fast pace, we need to be in a learning environment," she observes. ​"And the office needs to allow you to do that."

Host and Senior Design Strategist Pamela Jouwena joined Jaelle Ang at The Great Room Raffles Arcade for a conversation exploring the evolution of co-working to meaningfully connect the virtual and physical experiences – and how they've gone beyond simply providing flexibility to being places of resilience that people can trust, at a time when it's needed the most.

"In the future, it won't be called ​'co-working' - it will just be ​'working,' Jaelle adds. ​"This will be the way we work."

Listen to the podcast via the player below. You can find Hassell Talks on Apple, Spotify or on your favourite podcast app.
"

Feeling like ​

'

this is a community that I want to be in'…is a big component in chasing away that loneliness that (people) feel. So we also want to maintain that because it's more important than ever."

Jaelle Ang