Radical Regeneration: celebrating 20 years of Hassell in Shanghai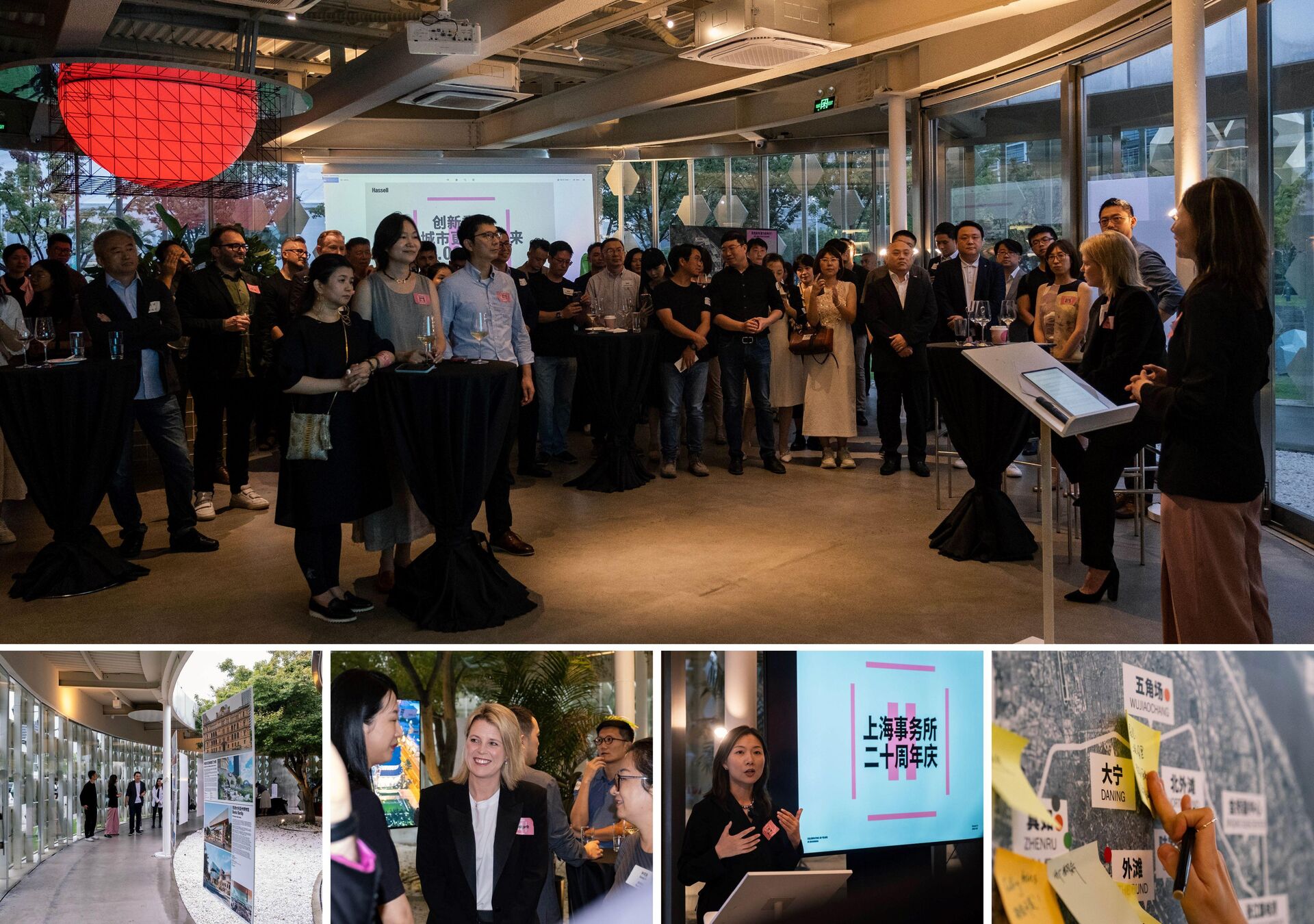 Under the theme of ​
'

Radical Regeneration: the future of urban renewal in China and beyond', our Shanghai studio marked its 20th anniversary last week with a celebration that drew over 100 of our valued clients and collaborators.

The event took place at Loam Yard on the West Bund, an area our team has been dedicated to regenerating for several years and which remains an ongoing project.

"As we celebrate and reflect on the 20th anniversary of Hassell in Shanghai, we look forward to what we think will be a critical focus for us in the next 20 years both in China and around the world," said Chong Wang, Hassell Shanghai Managing Principal.
"

The projects we work on at Hassell are intentional and must align with our purpose and values."

— Chong Wang, Managing Principal, Shanghai studio

"The government in China has outlined its ambition regarding the sustainable built environment and we can all work together to contribute to these specific targets," said Chong.

After viewing of the themed exhibition and engaging with an interactive board exploring regeneration in Shanghai, our guests were treated to an insightful panel discussion on the subject of radical regeneration. The panel featured speakers from a range of organisations: Ye Keyang, Deputy GM, West Bund Group, Shirlene Song, Founder / CEO, Concora Group, and William Su, Deputy GM, Department of Planning & Development, Shui-on Land. The discussion was moderated by Hassell Principal, Michelle Zhu.

Newly appointed Managing Director, Liz Westgarth, and Hassell Chair, Rob Backhouse, visited from Australia for the occasion.

"As the first female Managing Director for Hassell, I'm looking forward to taking the practice into its next phase of evolution," said Liz. ​"We're working in a fast-moving global context where big issues like social inequality, climate change, urbanisation and digitisation are presenting new challenges and opportunities for design.

"Our clients want us to help them navigate change, find regenerative design opportunities, identify more inclusive ways to connect people, and make positive impacts now, and well into the future," said Liz. ​"I'm a firm believer that high-quality design can contribute to a better world, solving some of the complex challenges our clients are facing."