Accelerating innovation: Hassell+AATU win landmark USTC Business School in Hefei, China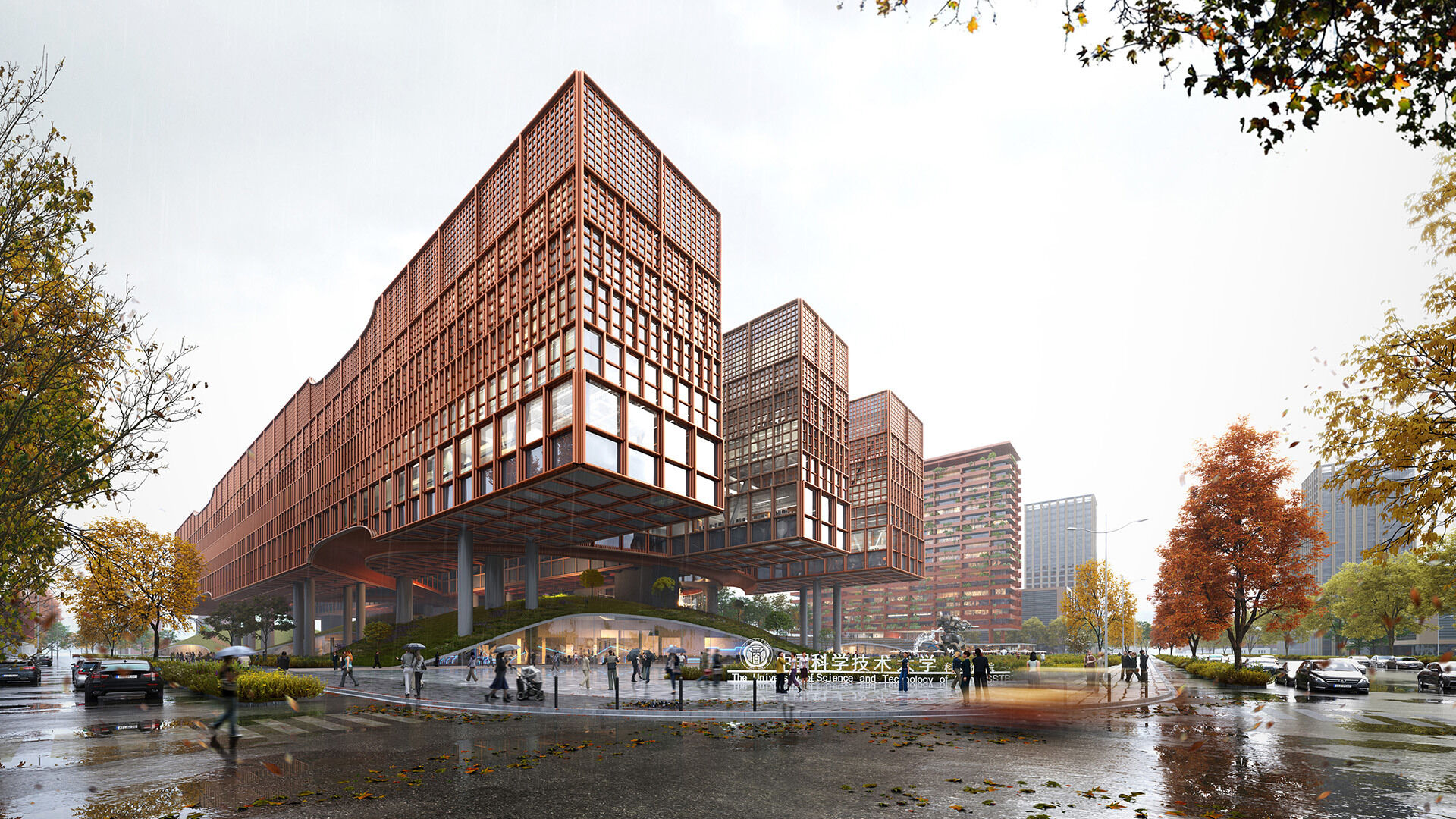 Hassell has won the design competition for USTC Business School in Hefei, China with a landmark vision for an ​
'

Infinity Knowledge Hub'.

Located in the Yangtze River Delta — China's most economically dynamic region — Hefei is already an important national scientific research and education base.

According to Principal and Education and Science Lead Julian Gitsham, our winning proposition will create a world-class science and technology business school that supports innovation and a cluster of emerging industries.

"

USTC Business School is destined to become the innovation accelerator that integrates campus, city and community. When realised, these cutting-edge international pedagogical teaching and learning facilities will invigorate the campus master plan, landscape, and urban context."

— Julian Gitsham, Principal

Developed with AATU*, the concept for an ​'Infinity Knowledge Hub' supports USTC's strategic objectives to accelerate the transformation of scientific and technological achievements into real-world productivity and to attract new high-end talent who can advance technology, industry, capital, marketplaces, and management.

Connectivity is at the fore in our design, which creates a place that will connect and inspire students, academics, and visitors alike. Within its walls, USTC Business School's main building is envisaged to comprise an advanced Education Centre with digital classrooms, performative lecture theatres, labs, research suites, collaborative spaces and chill zones; a multi-functional Auditorium; exhibition spaces, library, student support centre, academic offices as well as a dining hall, kiosks and cafes.

"

Our proposal brings people together. In creating diverse and unique spaces that are linked together, we create opportunities for people to innovate."

— Ben Duckworth, Principal and Head of Design

Conceived as an an interconnected building floating over landscaped open spaces, the intelligent campus development offers an amphitheatre — aka Celebration Plaza — and generous public arenas with pedestrian-friendly thoroughfares that harmonise the interface between the USTC precinct and adjacent city streets. The design also proposes a separate Apartment Hotel with Sports Centre to support holistic campus life.
"

Our submission proposes a landmark and iconic design fully integrated into the campus and the city in a bold new vision for USTC Business School."

— Xun Huang, Principal

Hassell and AATU are working closely with USTC to progress plans for the Business School.

* Tianjin University Research Institute of Architectural Design & Urban Planning