International recognition: SEEK HQ wins SIA Architectural Design Award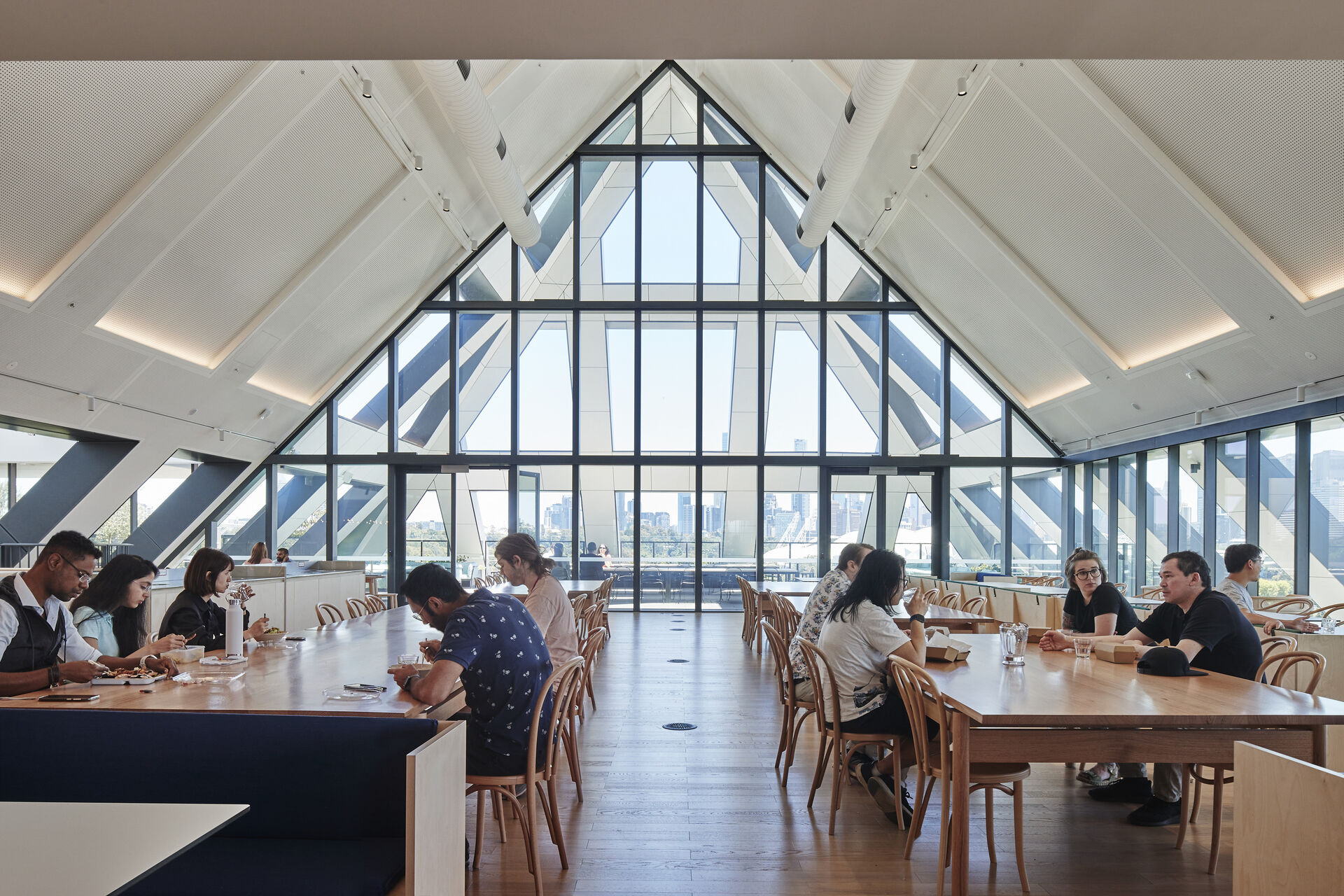 Hassell's ultra-flexible ​
'

contemporary warehouse' SEEK HQ has been honoured at the SIA Architectural Design Awards.

At the Singapore Institute of Architects' (SIA) Architectural Design Awards in August 2023, SEEK HQ received a Merit Award for Overseas Commercial Project. Across the board, SIA's awarded projects were recognised for their exceptional design, sensitive placemaking, high responsiveness to societal shifts, as well as a deep commitment to environmental sustainability.

Located in the thriving technology and innovation hub of Cremorne in inner-city Melbourne, Australia on Wurundjeri Country, the global headquarters of online employment marketplace SEEK references the rich, industrial heritage of local makers and manufacturers with a new building that sits proudly within its existing urban and historical context.

Connection and collaboration are core drivers of success — both for the project and the organisation. Defined by its gabled twin peaks and corium brick exterior, the seven-storey ​'contemporary warehouse' unites all spaces around the central natural, light-filled atrium, providing an inviting and inspiring workspace. Flexible and versatile interiors support SEEK's progressive employee culture and the whole workforce is visually connected across this highly adaptable building.

By determinedly placing its people first, SEEK HQ embodies the company's people-first values. According to Principal Ingrid Bakker, it's a workplace that puts the interests, character, and identity of SEEK's current and future teams at its core.
"

As a non-traditional corporate office building, SEEK's workplace is designed to be a place where people love coming to work and also love to socialise."

— Ingrid Bakker, Principal

The SIA Jury acknowledged the clever move of the architect to address the envelope control requirements of the site through the iconographic ​'warehouse pitched roof'.
"

As an urban reaction, the project successfully stands out from the rest of its context in a brave yet respectful manner. Connected via a central atrium, the two gabled buildings offer passive daylighting into the internal spaces thereby providing a conducive and sustainable workspace environment."

— SIA Architectural Design Awards Jury

This prestigious SIA award adds an international shine to SEEK HQ's recognition in the 2022 Australian Institute of Architects Victorian Architecture Awards where it won the Award for Commercial Architecture.
Location
Melbourne, Australia
Date
August 30, 2023
Photography
Peter Bennetts