Five projects acknowledged at 2021 AILA national awards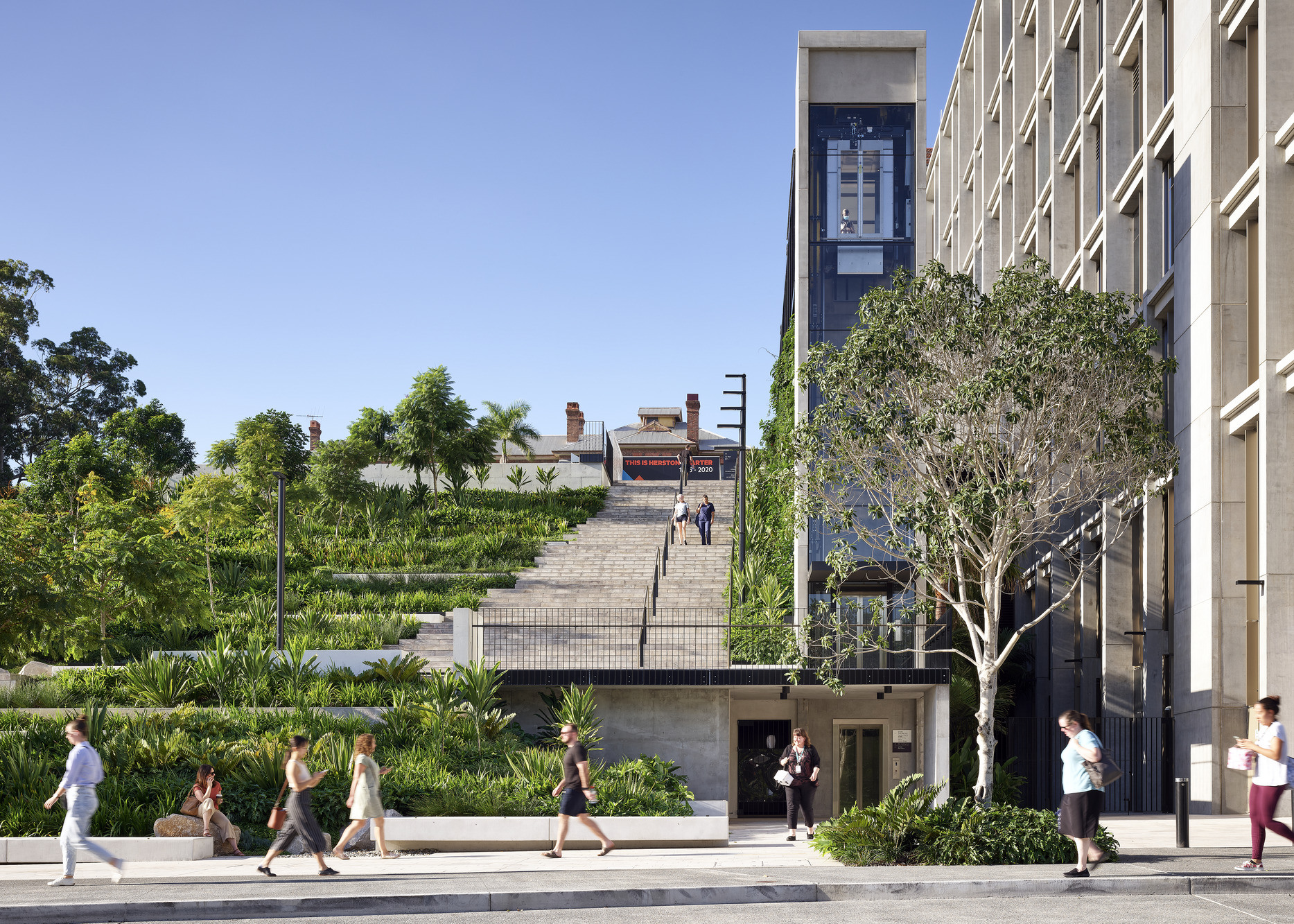 Five projects have been acknowledged at the 2021 Australian Institute of Landscape Architects (AILA) national awards, including three Awards of Excellence.
Surgical, Treatment and Rehabilitation Service (STARS) and Public Realm at Herston Quarter in Brisbane has received an Award of Excellence for Health and Education Landscape with the jury citing it is ​"an exemplary project, the landscape is so deeply integrated with the hardscapes of the built environment that the result is simultaneously dramatic and sensitive."
Also in Brisbane, Riverside Green – South Bank Parklands has received an Award of Excellence for Parks and Open Spaces. The jury said Riverside Green provides a completely new offering within an iconic destination and that ​"the designers have succeeded in creating an elegant, coherent project that is greater than the sum of its parts."
We have also been involved in the Pacific Highway Upgrade which took out the Award of Excellence for Infrastructure, a project that has been 24-years in the making and has delivered sustainable outcomes associated with the planning, design and implementation of the 675-kilometre duplication of the highway between Hexham, New South Wales and the Queensland border.
Both Colma Creek Climate Adaptation Planning in San Francisco and Xichong Coast Recovery Plan in Shenzhen have received Landscape Architecture awards in the International category.
On announcing the awards, AILA President Claire Martin said the pandemic had shed light on the vulnerabilities of our cities and the need for public spaces that addressed fundamental social, environmental, and economic change.
"This year's diverse award entrants demonstrate the leading role that landscape architects play in delivering innovative responses to complex issues and making positive contributions to our regions and cities," she said.
More information and full jury citations can be found here.