Blurred Lines:
urban planning in an age of digital disruption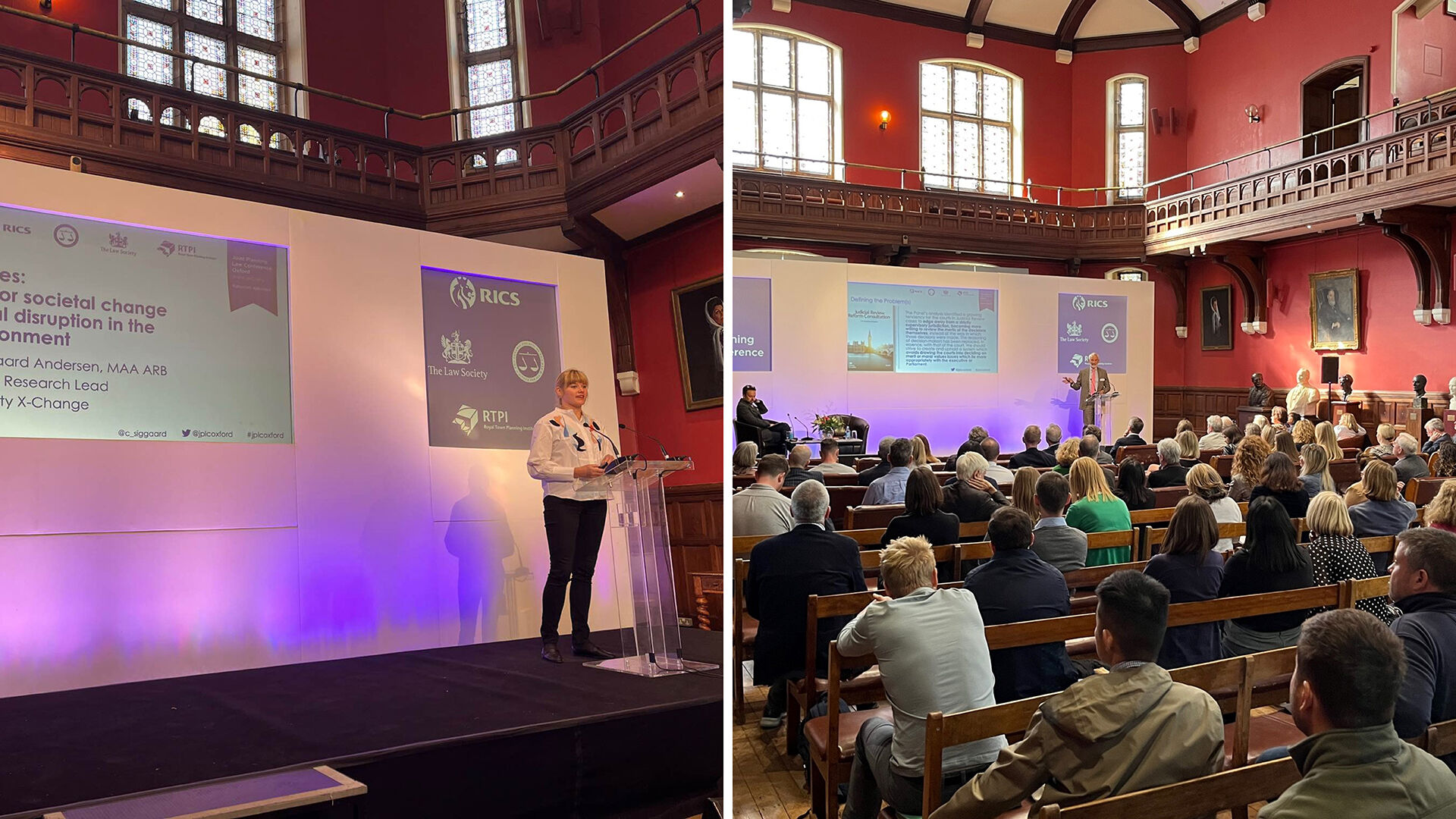 In a paper presented at the Joint Planning Law Conference in Oxford UK, our Urban Research Lead Camilla Siggaard Andersen explores how the relationship between technology, the environment and society impacts urban planning.
When Urban Research Lead Camilla Siggaard Andersen presented ​'Blurred Lines: Planning for Societal Change and Digital Disruption in the Built Environment' at The Joint Planning Law Conference in Oxford, UK, on 17 September 2022, it was an opportunity to better understand, and ultimately reposition, how technology, the environment and society interact in the context of urban planning.
"That the smart city agenda would (re)emerge in a time of financial crisis (and later austerity), from companies whose business it is to develop and operate digital technology, is of course not without significance," notes Camilla.
Three issues stand out when examining the evolution of technology in relation to cities, societies, and the emergence of the spatial planning professions:
1. Variables: not everything that matters can be counted.
2. Viability: cities are not ​"products" and citizens are not ​"users".
3. Physics: there is no place without space and time.
"

In the digital world, quantity may win out over quality, but in real neighbourhoods, quality always wins."

— Camilla Siggaard Andersen, Urban Research Lead

Ultimately, Blurred Lines outlines how digital technology might be best used as a communication tool, evaluation tool, and planning tool.

"… while we may seek to functionally separate the planning of environments from thinking about the future of technology and society, in reality, the lines between these domains are already well and truly blurred. And as a consequence, changing one will always, inevitably change the others," explains Camilla.

In conclusion, the Blurred Lines paper recognises that there is a shift happening in the smart city discourse, from a more technology-centric to a human-centric view of the world.

"Together with this change comes a new opportunity for the planning professions to reshape the smart city agenda, but only if we recognise the interconnectedness between place, technology, and people, and the importance of managing this relationship with the health and wellbeing of populations in mind," advises Camilla.

The full paper is available from the Joint Planning Law Conference website here.

It is also published in the Journal of Planning & Environment Law by Sweet and Maxwell.
Location
Oxford, UK
Date
July 20, 2023