Hassell wins Association of University Directors of Estates (AUDE) Award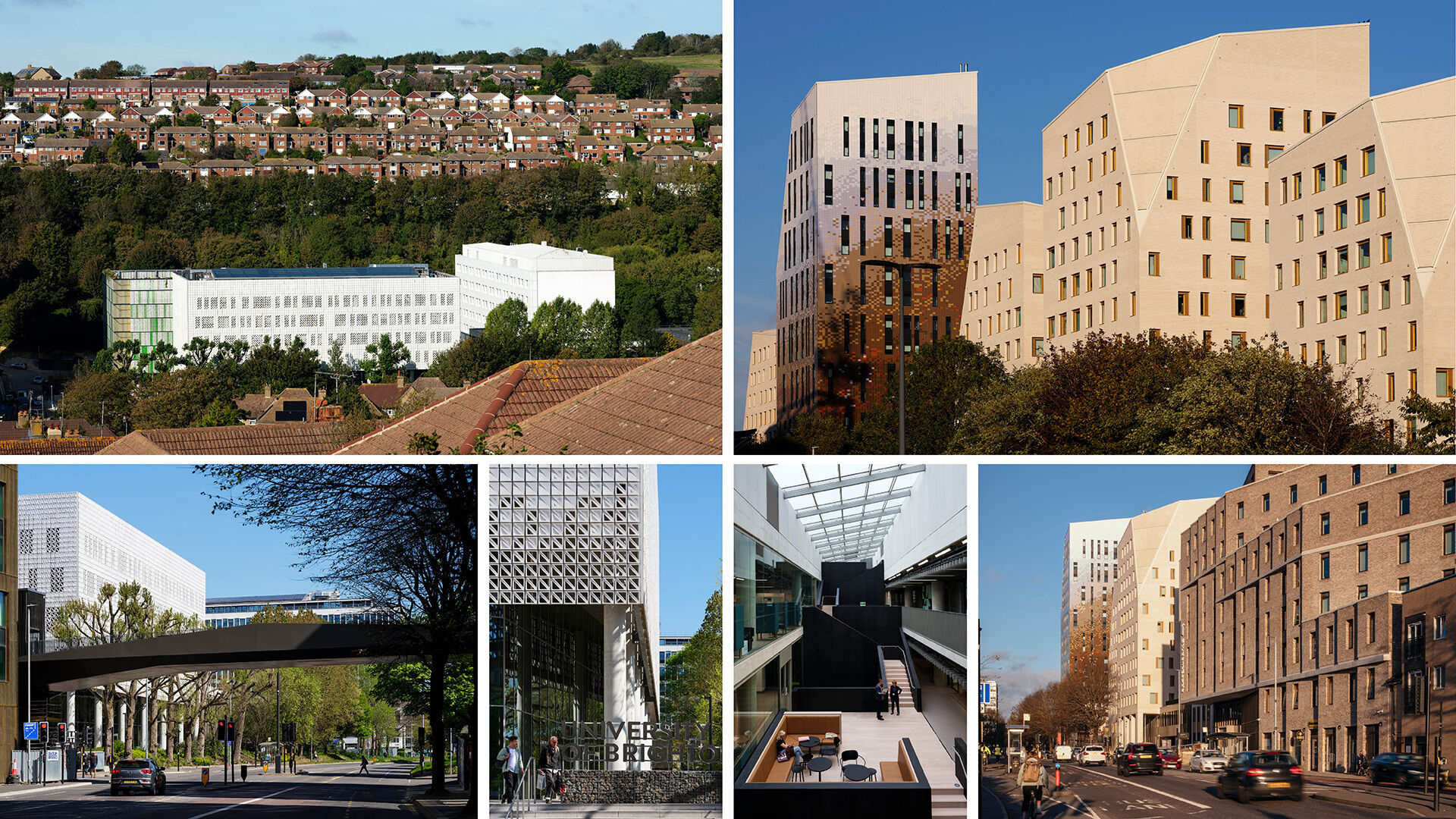 Hassell honoured as inaugural Supplier of the Year at the 2023 Association of University Directors of Estates Awards for our work across Higher Education.
Our practice has a long history of revolutionising education by creating buildings and spaces that blur the boundaries between study, work and play. They're magnets for the best and brightest – places people want to be each day. Universities, colleges, schools and technology institutes return to us with project after project and to master plan their campuses for the future.
According to the Association of University Directors of Estates (AUDE) jury, ​"Hassell has worked closely with the Higher Education sector for many years and has a proven track record of supporting AUDE and our members. This is an architect[ure] firm where design values are shared globally by the talented architects, interior designers, landscape architects, urban designers, planners and specialist consultants who work under the Hassell banner. Their focus is on people and how to create better, more meaningful experiences. As a sector, those who have worked with them acknowledge how the Hassell team achieve this through creative, holistic thinking, a deep knowledge base and a rigorous design process.

​"Let's focus on a specific example: they have worked with the University of Brighton since 2014 to deliver a strategic vision to consolidate five previously fragmented sites into a single, cohesive campus. Key buildings were also delivered as part of a phased redevelopment plan. Hassell led the design and delivery of this transformational masterplan, and the ​'Big Build' projects at the University's main Moulsecoomb Campus." — AUDE Awards Jury Citation.
Seven years in the making, our regeneration of the University of Brighton's Moulsecoomb campus in the UK is now complete.
"This flagship project is Hassell's largest masterplan for an education campus in their 80-year history. Covering 10 hectares, the masterplan features over 55,000sqm of cutting-edge buildings and infrastructure, all designed and delivered by Hassell. These include a new Business and Law School, Advanced Engineering Centre, and Mithras Student Village. A landmark footbridge connects the Campus to the local neighbourhood and the city.
"

Hassell's holistic scheme supports the University's aspiration to break down the boundaries between academia, research, business, and industry to create an environment that encourages learning anytime, anywhere. And there are many more examples of exemplary work across the sector."


— AUDE Awards Jury Citation

Location
England, United Kingdom
Date
May 31, 2023
Photography
University of Brighton Moulsecoomb Campus. Brighton Business School (top, bottom and middle left) and Mithras Student Village (top, bottom and middle right) by Max Creasy. Advanced Engineering Centre (below) by Jim Stephenson.
"We are thrilled to be the inaugural winner of the AUDE Supplier of the Year Award. Thanks to AUDE for this important recognition of our transformational new campus for University of Brighton and Hassell's continuous design contribution to the Higher Education sector over the years. This achievement wouldn't be possible without our visionary clients, collaborators and talented team. Congratulations to all."