A win for our regional health master plan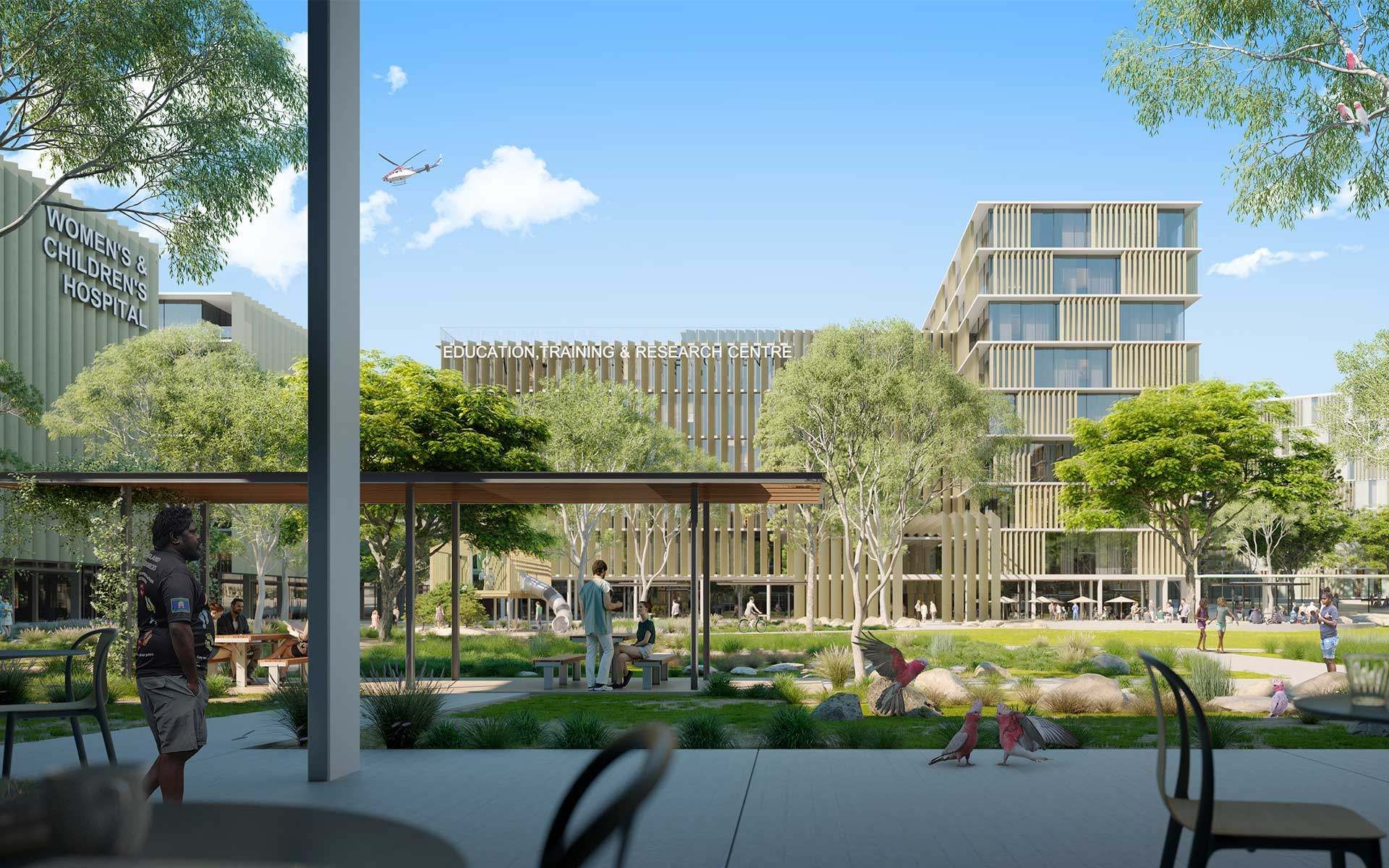 A university hospital master plan in tropical North Queensland, Australia has won global attention at the International Academy for Design & Health Awards.

The Townsville University Hospital Master Plan won the Health Promoting Urban Environment Award for its holistic, multidisciplinary approach to delivering an exceptional patient experience.

The master plan responds to a complex array of drivers, issues and opportunities, like the long-held ambition to create ​"TropiQ", a health and knowledge precinct between the hospital and James Cook University dedicated to breakthroughs in tropical health, science and technology.

Hassell Health Sector Leader, Leanne Guy, said that the award recognises the importance of considering the entire patient experience and designing with a full appreciation of a precinct's complex functions.

​"This global win acknowledges the significant strength of our team," said Leanne.

​"The strategy means Townsville HHS and TropiQ can boost their health, education and tropical research offerings," Leanne said.

Find out more about the International Academy for Design and Health awards winners.