2021 Hassell Travelling Scholarship announced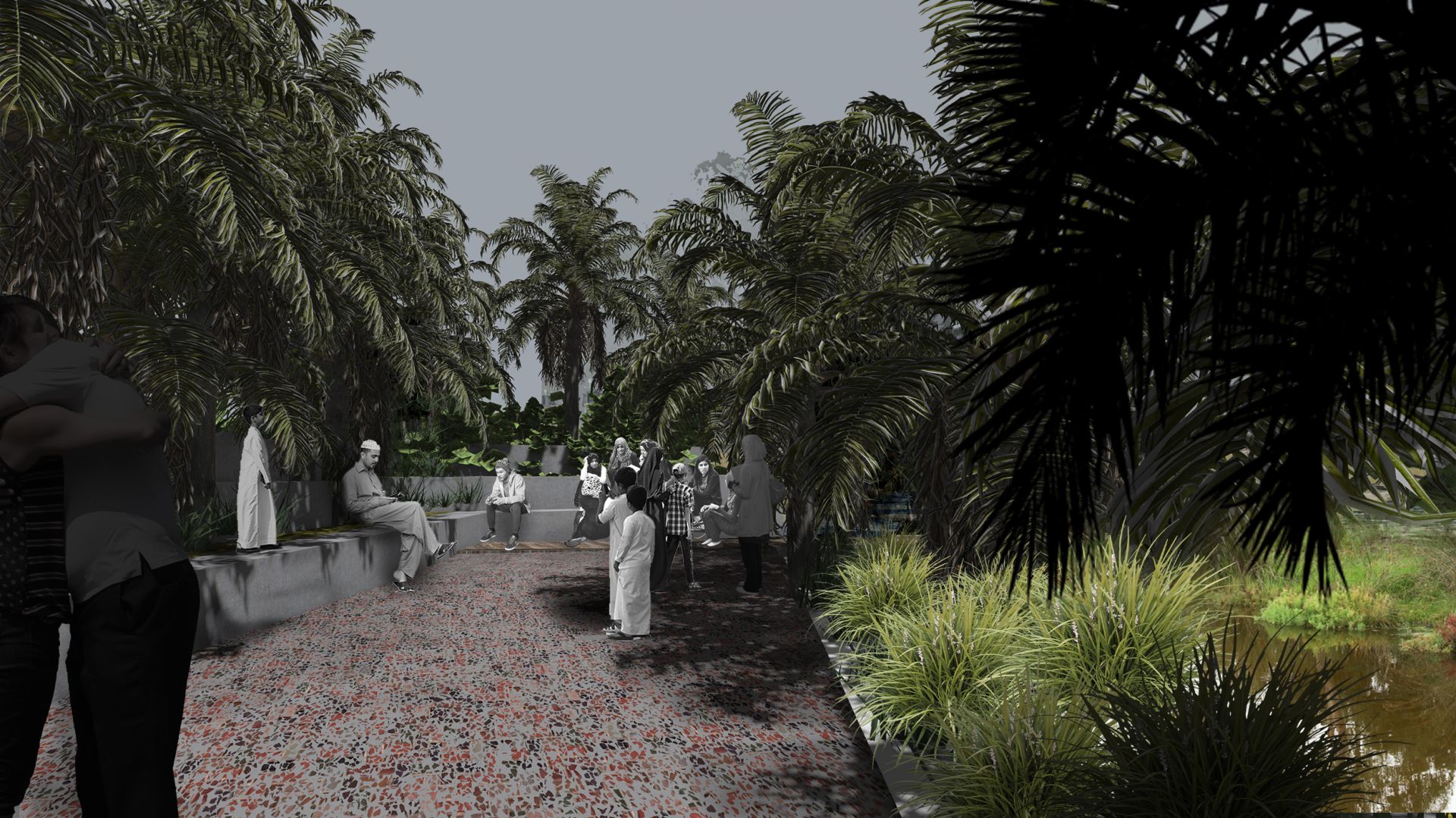 University of Melbourne graduate Hilary Hoggett has been announced as the winner of the 2021 Hassell Travelling Scholarship – Robin Edmond Award.
Hilary was among 23 students nominated by the eight participating Australian universities for the scholarship this year. She will defer her travel until the current restrictions to minimise the spread of COVID-19 have lifted and international travel is again safe and permissible.
Hilary's winning proposal, titled Reorienting the Void, uses Fawkner Memorial Park in Melbourne as a case study to explore the importance of melancholy landscapes and how landscape architecture can be used in designing spaces for grief and contemplation in a culturally appropriate and respectful way.
Reorienting the Void explores the necessity of places, such as cemeteries and memorials, in which a breadth of emotions (grief, sadness, loneliness) can be experienced and expressed. These types of landscapes allow space to express a fuller spectrum of emotions, have the ability to enhance the human experience and create a sense of belonging, especially within marginalised communities.
Hilary says this opportunity would help inform her professional interest in building resilience in communities and landscapes that have been impacted by forces such as natural disasters, pandemics, and climate change.
"Learning to design with respect and sensitivity to the trauma suffered by communities, whilst simultaneously allowing for places to explore grief and loss, thereby acknowledging these as legitimate emotions to feel in public spaces, would both enrich my practice and be valuable to the broader design profession," Hilary said.
"

Hilary's outstanding work explores the social imbalances and prejudices that exist even after death, where burial of immigrants within Australian Anglo-Christian dominated cemeteries have been pushed to the leftover edges and voids, spaces where the original formal design breaks down."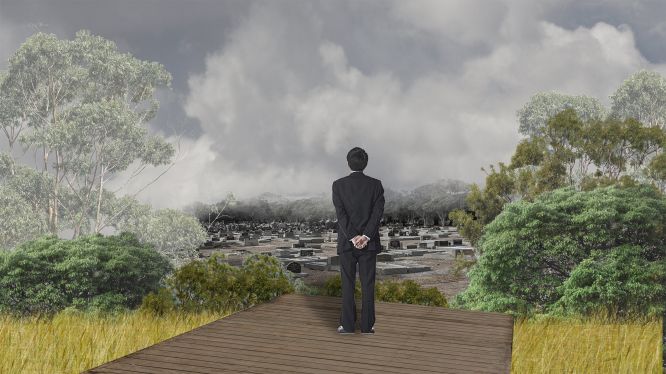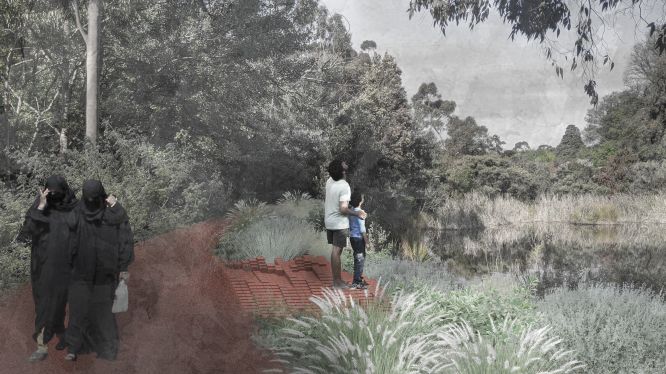 "Through her work, Hilary looked to reorient this periphery, drawing on the ideas of melancholy and cultural diversity to introduce an alternative spatial and symbolic experience that re-frames the marginal," Angus said.
Once the current global travel restrictions have been lifted, Hilary plans to use the Hassell Travelling Scholarship to travel to Christchurch, New Zealand, to research and document the impact the 2011 earthquakes had on communities. With a particular focus on how the rebuild has been approached from a landscape perspective, Hilary aims to meet with leaders in melancholy landscapes to learn more about the ways in which they might be implemented into new areas of landscape practice and the part they can play in community resilience.
Now in its 31st year, the Hassell Travelling Scholarship – Robin Edmond Award recognises graduating landscape architecture students who show outstanding potential for future contribution to the profession. The award provides the winner with the opportunity to expand their education through travel to a destination undergoing significant development or renewal.