A better fit: Tailoring for sustainable design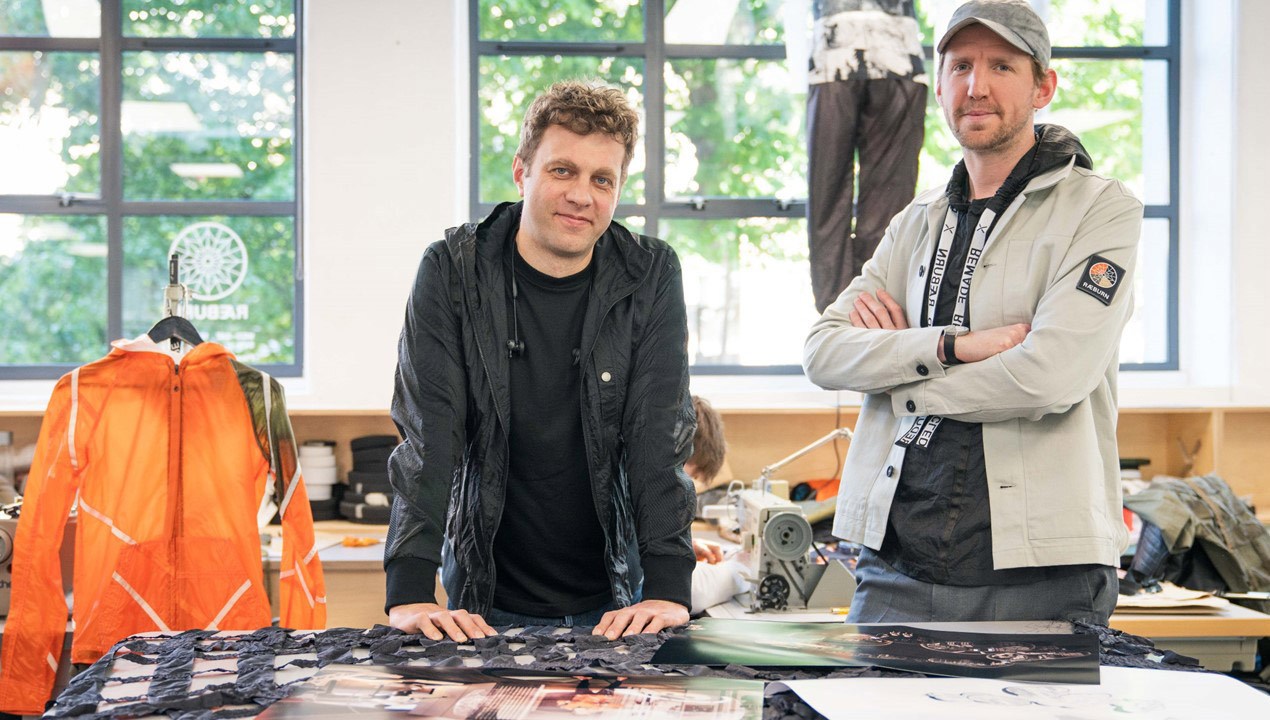 Beyond the impeccable dress sense, designers working in fashion and city-making have a lot in common - both sectors can have indisputable impacts on the world - on a very large scale.
Right now they also have an opportunity to think more deeply about the impact of their work on people, places and our collective future. While fashion is often fast and seasonal and architectural design is often a longer process, both are responsible for dictating trends and aspirations – and both can generate significant amounts of waste.
Our Head of Design Technology and Innovation, Xavier de Kestelier, got together with Christopher Raeburn, Creative Director at Timberland and sustainable fashion brand RÆBURN, to talk about whether technology and similarities in the supply chain can lead to more collaboration between the industries and greater sustainability overall.
"There are some cross industry initiatives that we can work towards, along with things like carbon neutrality and travel that now need to be just standard," says Christopher.
"But what can we do over and above that? We should, in the right way, challenge each other."

"

There's not nearly enough work happening considering upstream and then downstream and essentially looking to close the loop."

Chris Raeburn, RÆBURN