Swarm robotics in (interplanetary) onsite construction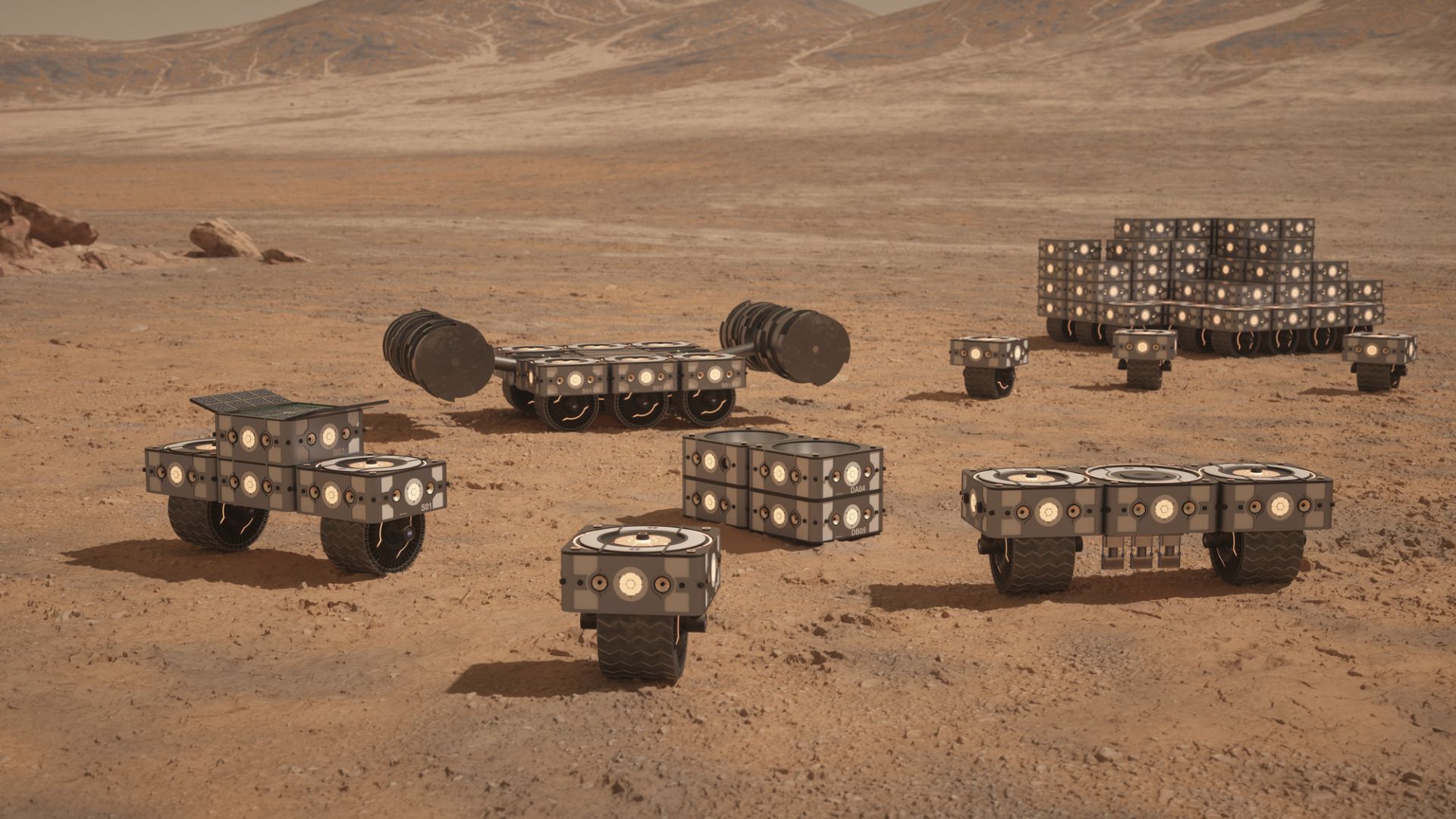 As automation embeds in various home applications, slow uptake in architecture, engineering and construction has been limited to off-site fabrication.

An evaluation of industry and academic precedents of robotic applications in construction presents an opportunity for a new construction method using swarm robotics.

Seventy percent of major construction companies surveyed in 2016 don't use robotic or automated technologies in their operations.
SWARM ROBOTICS AS A REUSABLE CONSTRUCTION SYSTEM
A modular robotic swarm system comprises a reconfigurable ​'toolkit of parts'. This system is not an integrated robotised construction site, nor is it comprised of single task construction robots.
Based on reusability and reconfigurability, swarm robotics' core functionality ensures that robotic modules can be used beyond the initial build phase.

AN INTERPLANETARY CASE STUDY

Our proposal manifested as a solution for extreme construction limitations and challenges posed as part of NASA's 3D Printed Habitat Centennial Challenge.
Applications on earth can re-envision the construction industry's operational models and augment the ability of designers, architects and engineers to meet new and increasing demands of infrastructure.

AUTHORS
Jonathan Irawan, Computational Designer
Xavier De Kestelier, Head of Design Technology and Innovation
Nikolaos Argyros, Computational Design Consultant
Ben Lewis (Eckersley O'Callaghan)
Sam Gregson (Eckersley O'Callaghan)